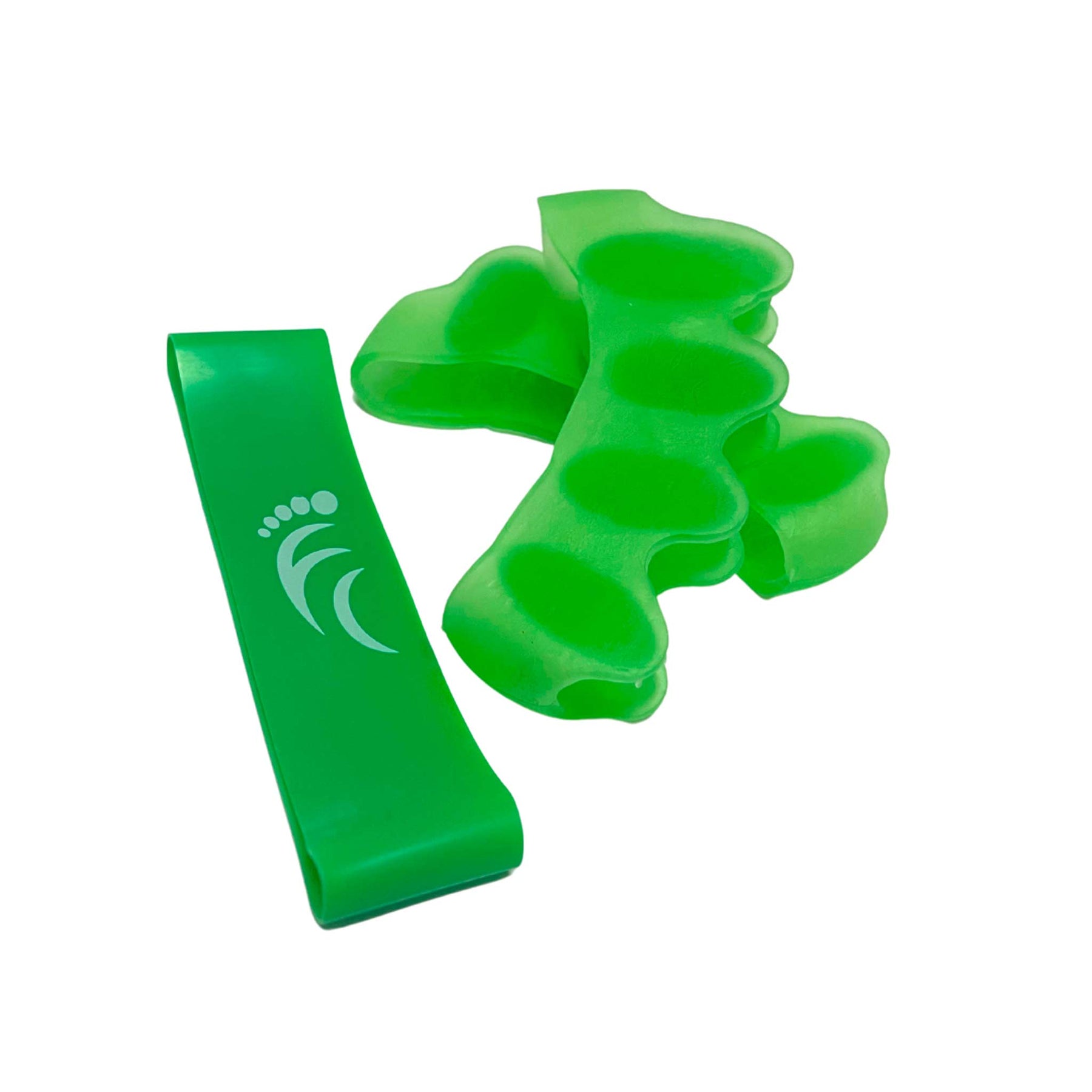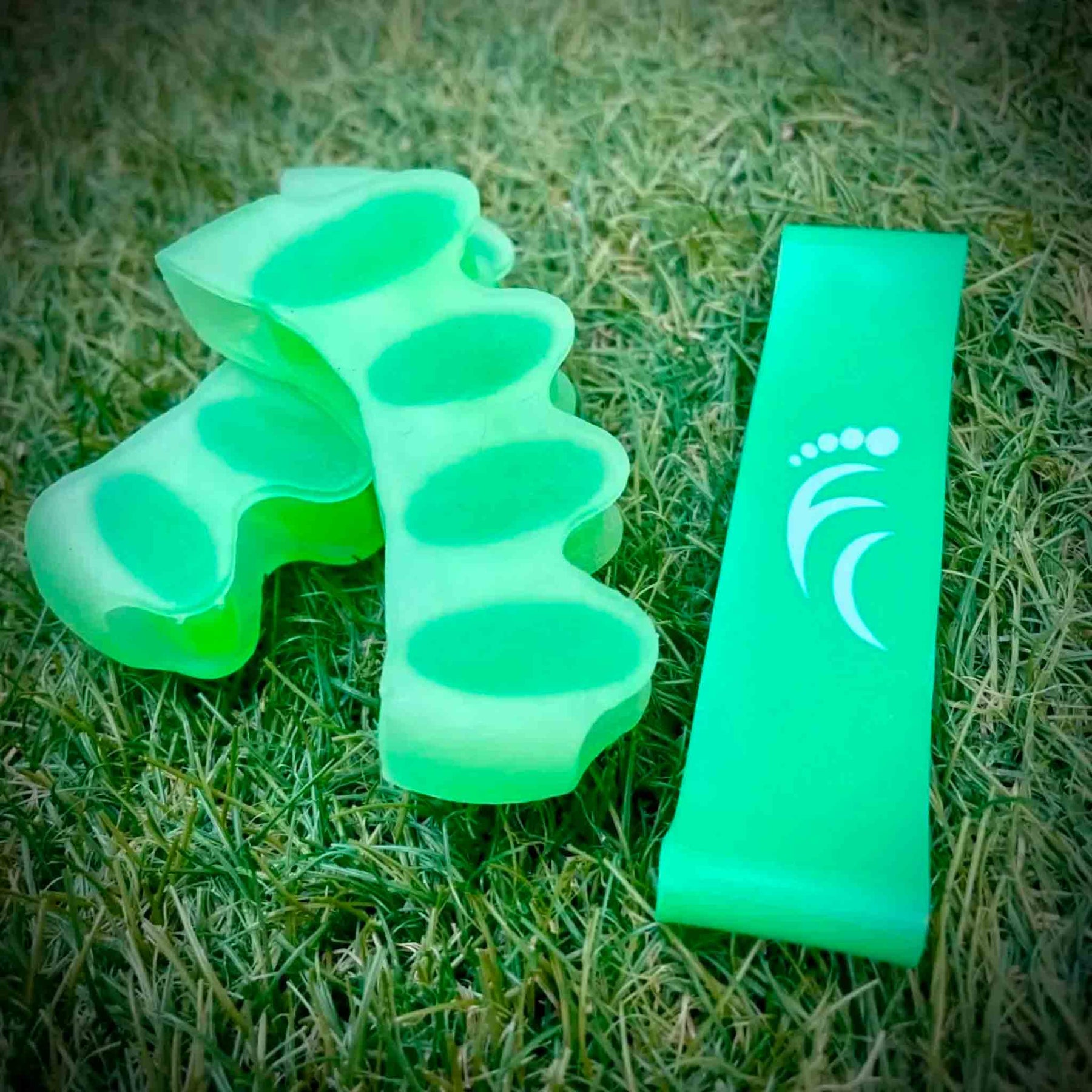 Wild Toes (Toe Spacers + Resistance Band)
If your toes have been squashed together by (fabulous) shoes, this will help them get their personal space back - and help with bunions, poor toe alignment, and foot pain.
Healthy toe alignment might not be something you've thought much about, but it's really important because it influences our balance, mobility, and foot function. Wild Toes will help your feet return to their natural, healthy state, with toes that spread apart and don't touch each other.
Wild Toes is a toe-spacing tool to help your toes regain their natural alignment. Wear them while barefoot at home, whenever you can, but be sure to build up your tolerance gradually as they can take some getting used to.

Start by wearing them for 10-20 minutes at a time, and build up to being able to wear them for hours on end for incredible benefits to your foot strength and health. They're great to wear while you're using the cork ball, the hacky sack, or the Solemate to increase the efficacy of the exercise, but even just wearing them around the house as you go about your day will reap huge benefits.

Your purchase includes lifetime access to TFC's Foot Training System with guided exercises designed by physiotherapists.

You can scan the back of the box to access or copy and paste the link below into your browser.
https://courses.tfc-shopaus.com/offers/inkvaSSU/checkout
These toe spacers are suitable for all adult foot sizes and are made of 100% silicone so won't irritate anyone with a latex allergy.
Australia
Free shipping within Australia on orders over $99
Standard Shipping: $10
Express shipping: $15
International Orders
We deliver to USA, Canada, New Zealand, Europe, UK and most countries throughout the world using carrier calculated rates at the checkout.
If you are unable to order in your location, please contact us for a quote.
For more details visit our shipping page.
You may not know but normal human feet are supposed to have toes that don't touch! I love to pop these on in the evening after I've rolled out my arches and they feel amazing. Use whenever convienent for a little foot rehabilitation.
- Lynsey
Why You Must Try It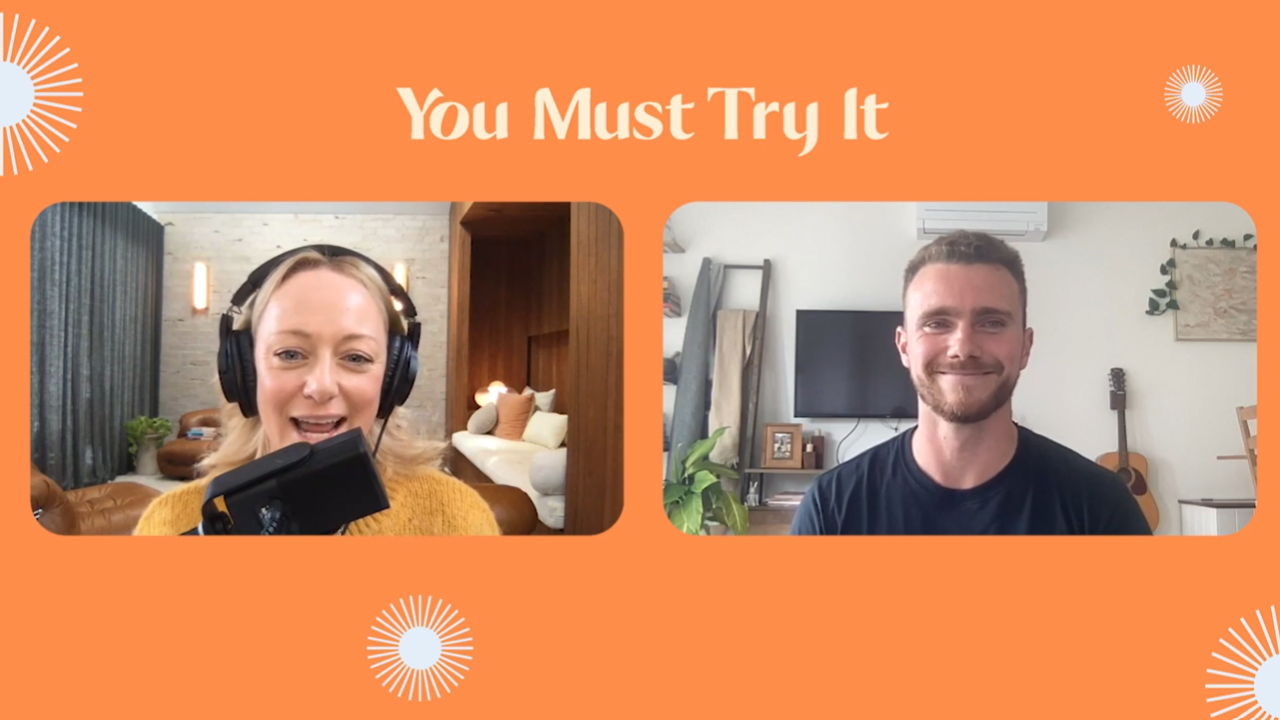 94wWmyAjMS4&list=PLvkkoThzpit_m22MaHkp61mrfdMSA4MF2&index=5
The Foot Collective Story
Shelley chats to James the Founder of The Foot Collective to learn about the story behind the brand.
See what others are saying
Total 5 star reviews: 0
Total 4 star reviews: 1
Total 3 star reviews: 0
Total 2 star reviews: 0
Total 1 star reviews: 0
100%
would recommend this product
Toe spacers

I've used the toe spacers a couple of times. Although a little sore to wear for long periods, I can tell it's great for my feet as my toes all get a stretch. Looking forward to continued use of these.

So far so good

I have been using the toe spacers for 4 weeks now. I began with 10 minutes at a time and now wear them for around half and hour to an hour before I need to take them off. My toes are far less painful so I will continue to use them.

YM

You Must Try It

2 months ago

Thanks Susan for sharing your experience.
Keep us up to date with your progress xx

YMTI Team
Reviews Loaded
Reviews Added