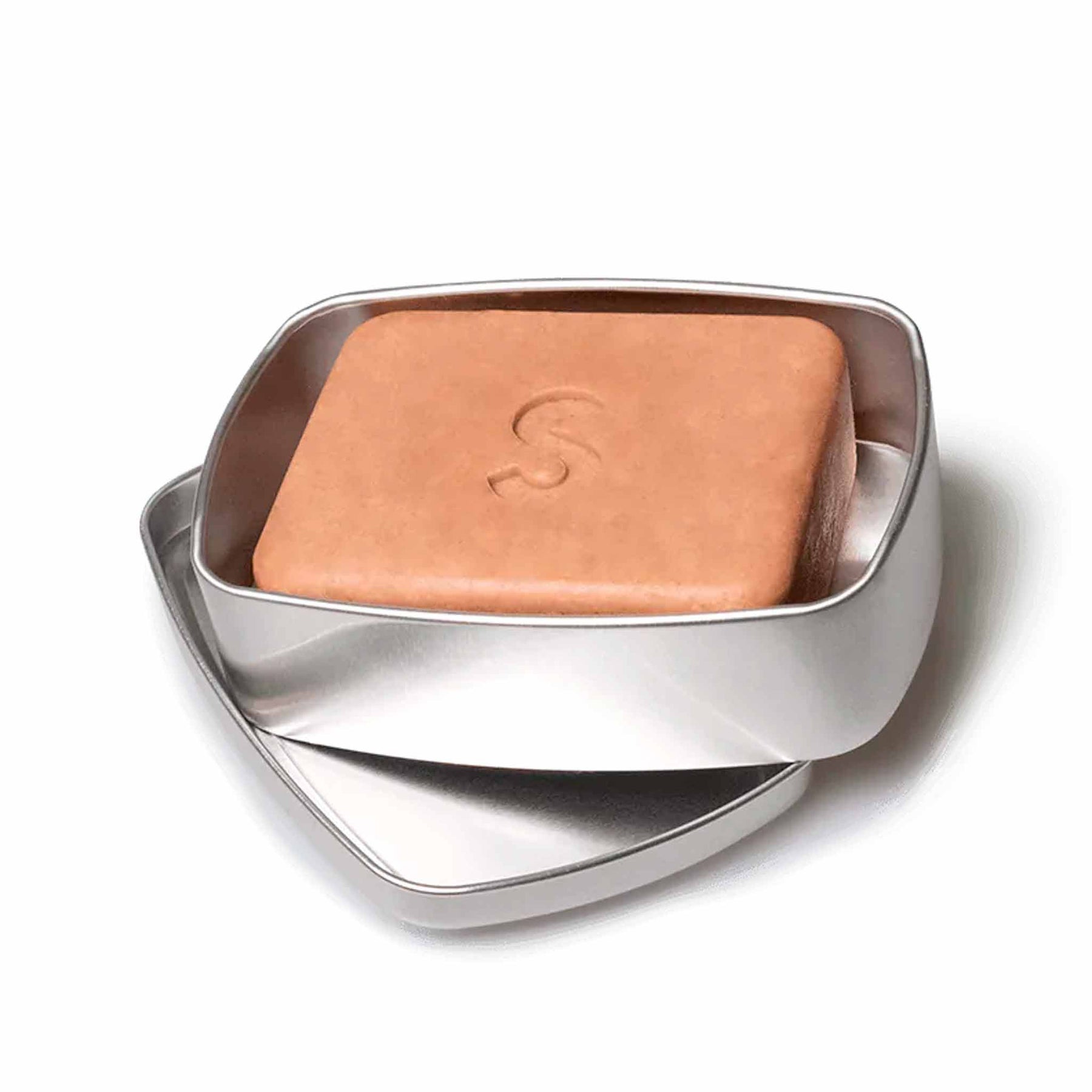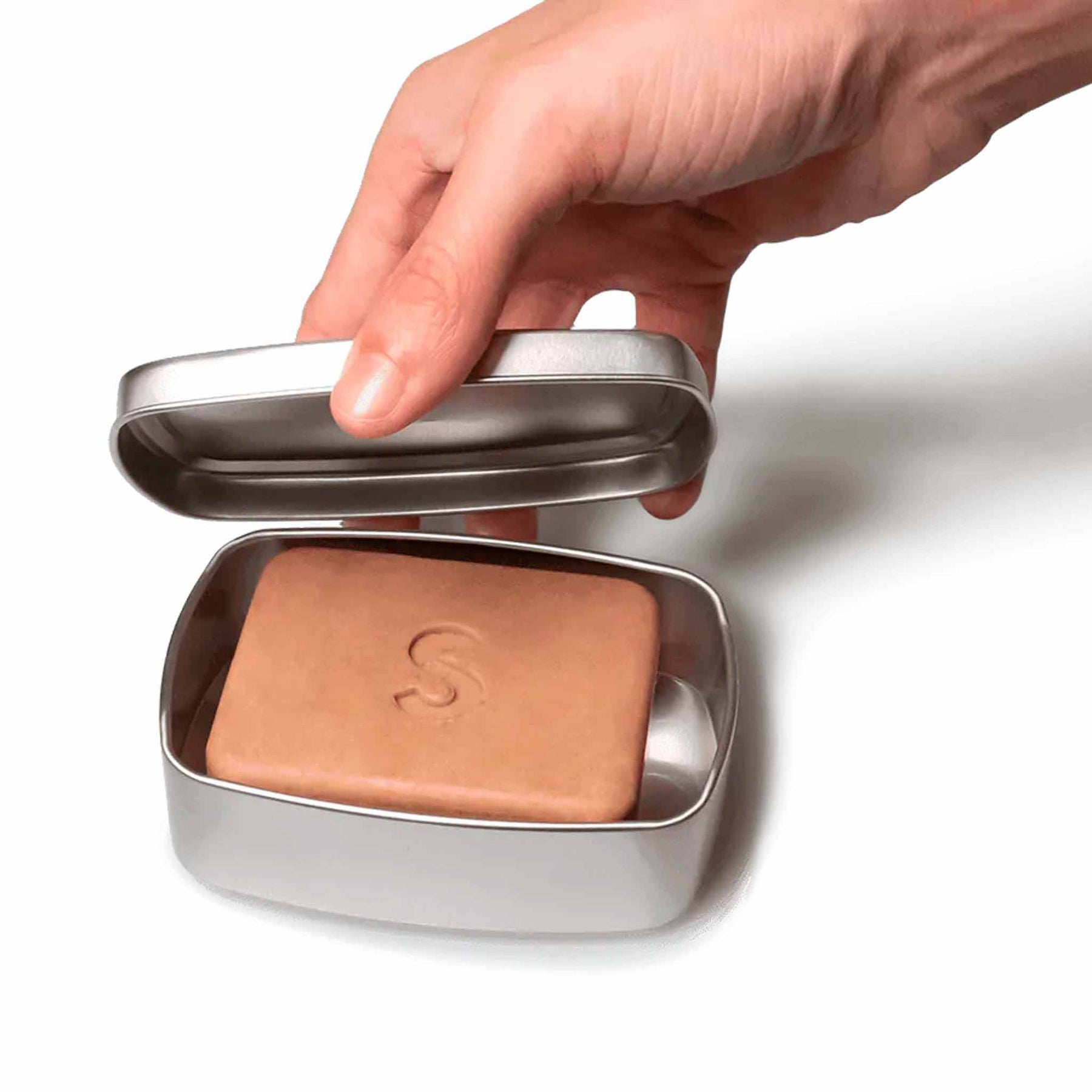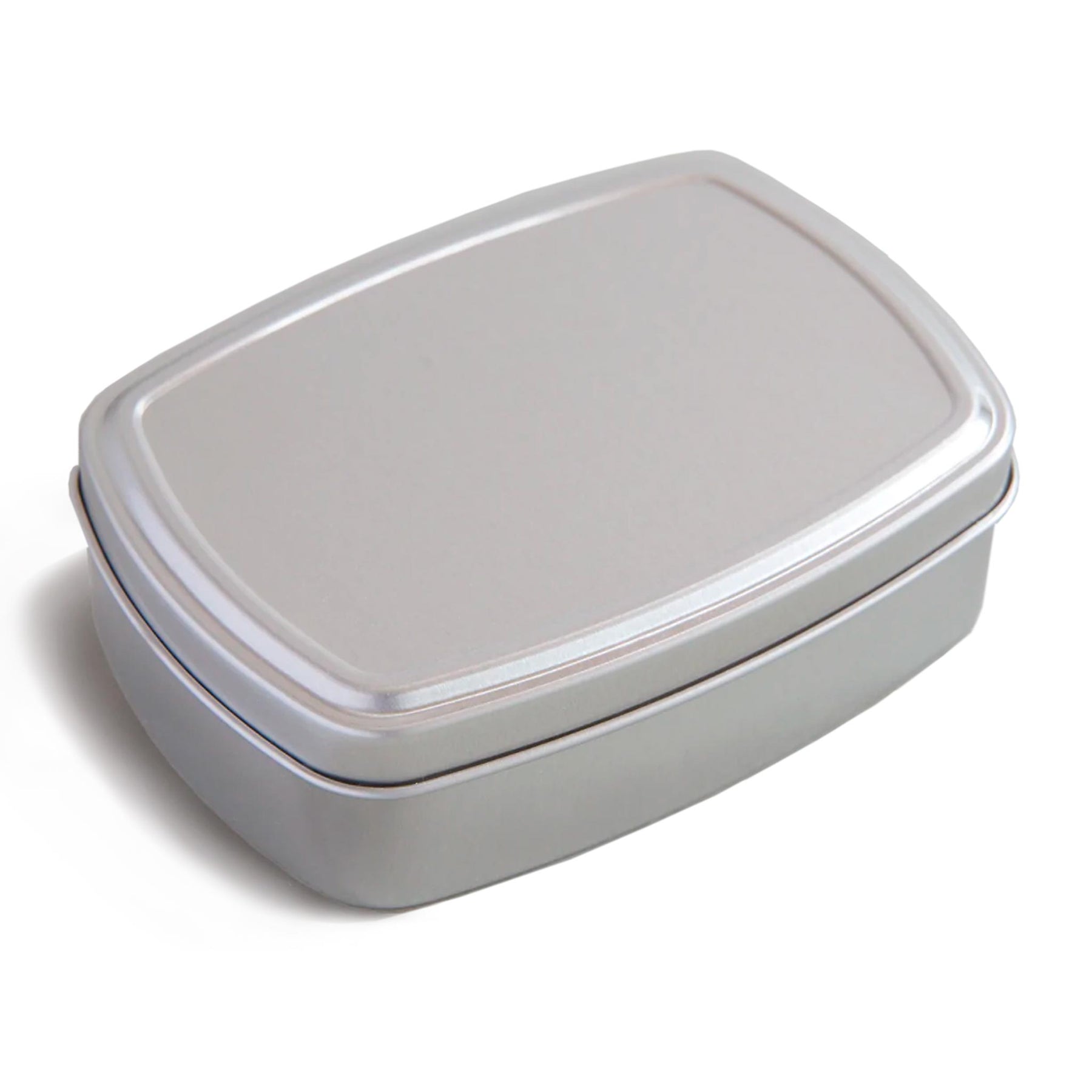 Travel Tin (large)
Leave the dodgy hotel products alone and take your gorgeous NueBar products travelling with you instead! This purpose-designed tin keeps your bars safe and dry in transit.
Have tin will travel! This convenient little travel tin fits one NueBar of any kind, allowing you to travel the world conveniently and without airport liquid hassles or spills.


For best results always make sure tin and your NueBar are dry. Air drying is best but if in a hurry pat dry with a towel and off you go. If the bar was still a little moist when you packed it then make sure you open up your tin at your destination.

The lid will stay on this tin, even when upside down, when the contents weigh 105g (the weight of our heaviest bar, the body wash) or less.
This product is made from Aluminium. This means it will not rust and is also highly recyclable.
Australia
Free shipping within Australia on orders over $99
Standard Shipping: $10
Express shipping: $15
International Orders
We deliver to USA, Canada, New Zealand, Europe, UK and most countries throughout the world using carrier calculated rates at the checkout.
If you are unable to order in your location, please contact us for a quote.
For more details visit our shipping page.
You don't realise you need this until you are travelling or camping!

A must have for anyone on the go.
- Lynsey
Why You Must Try It
See what others are saying