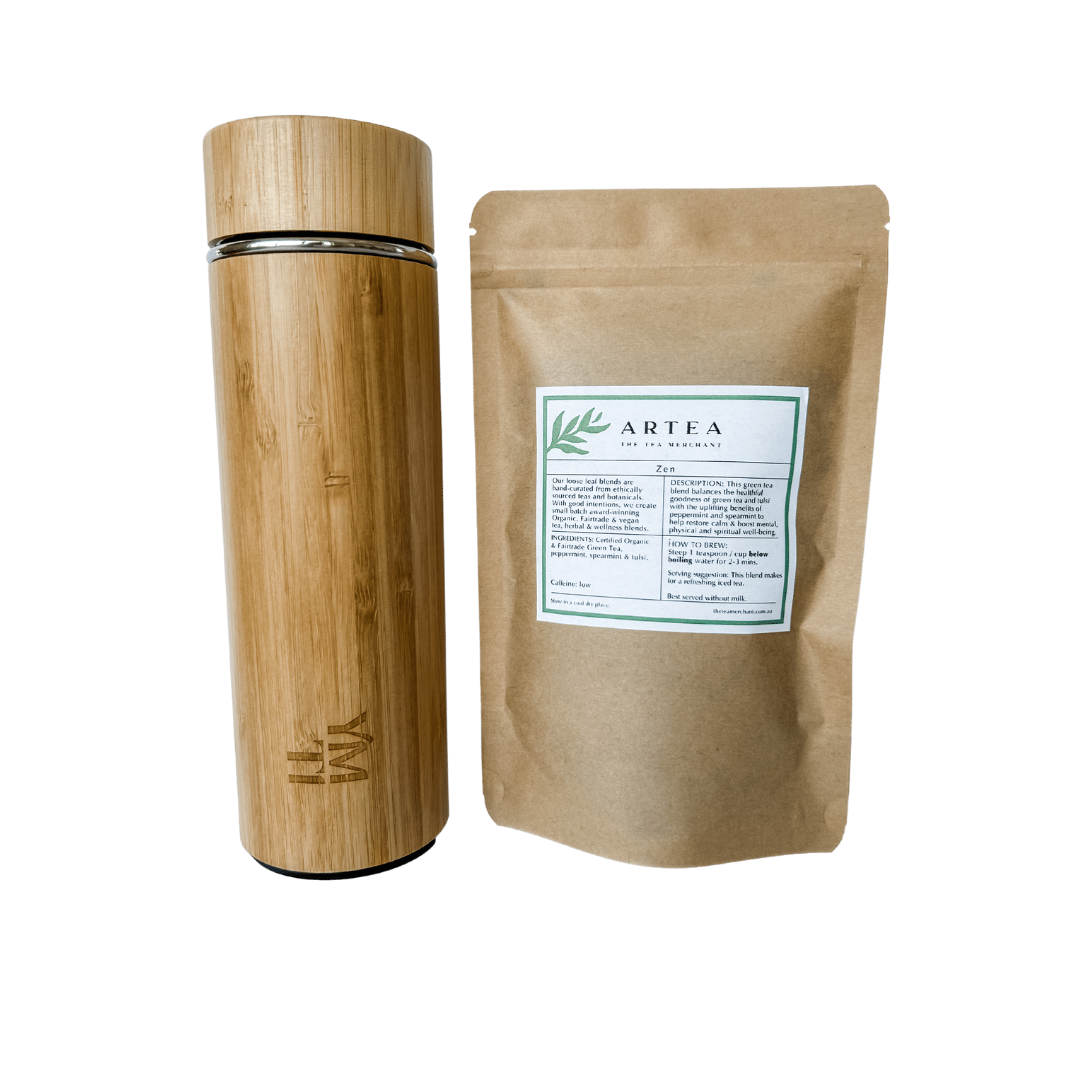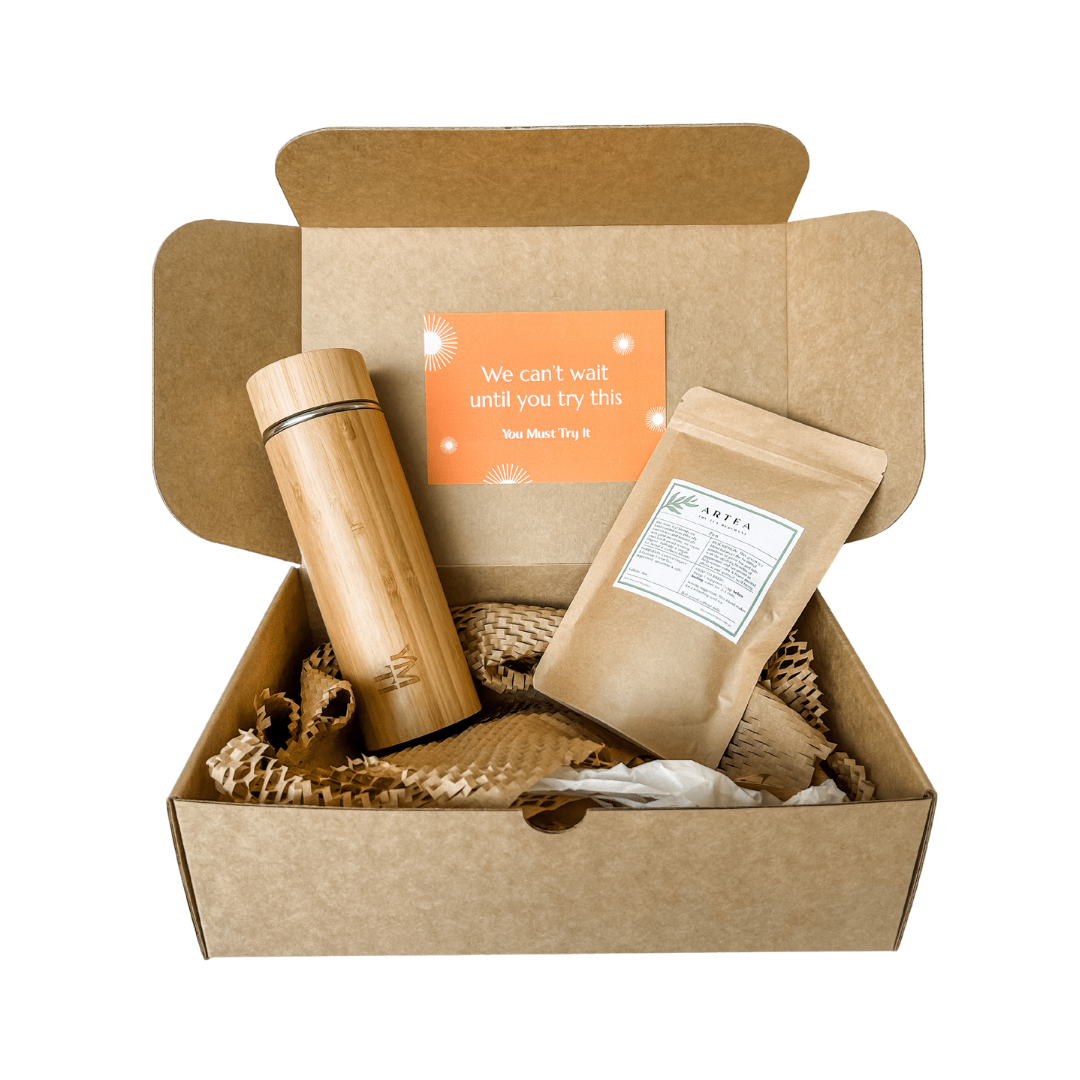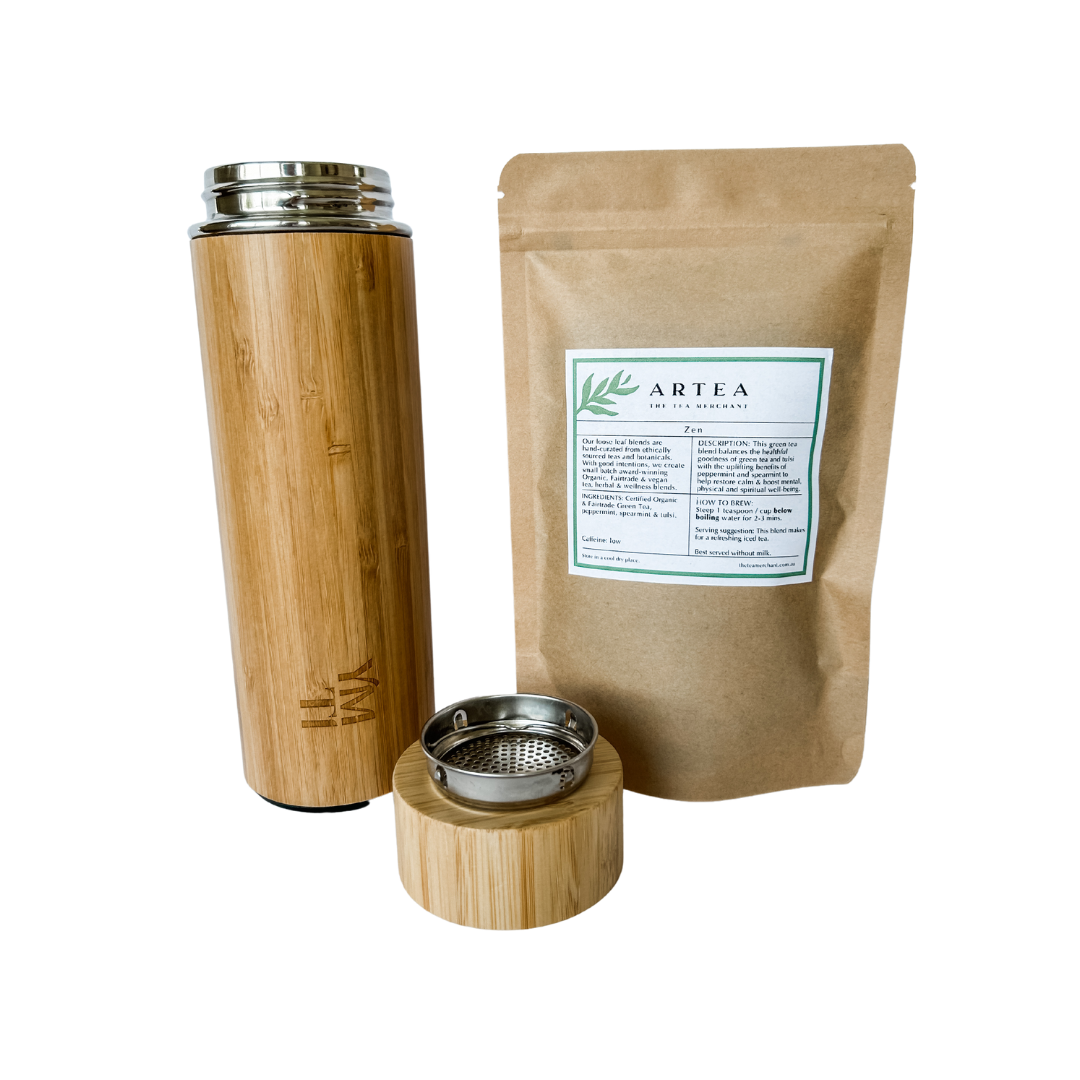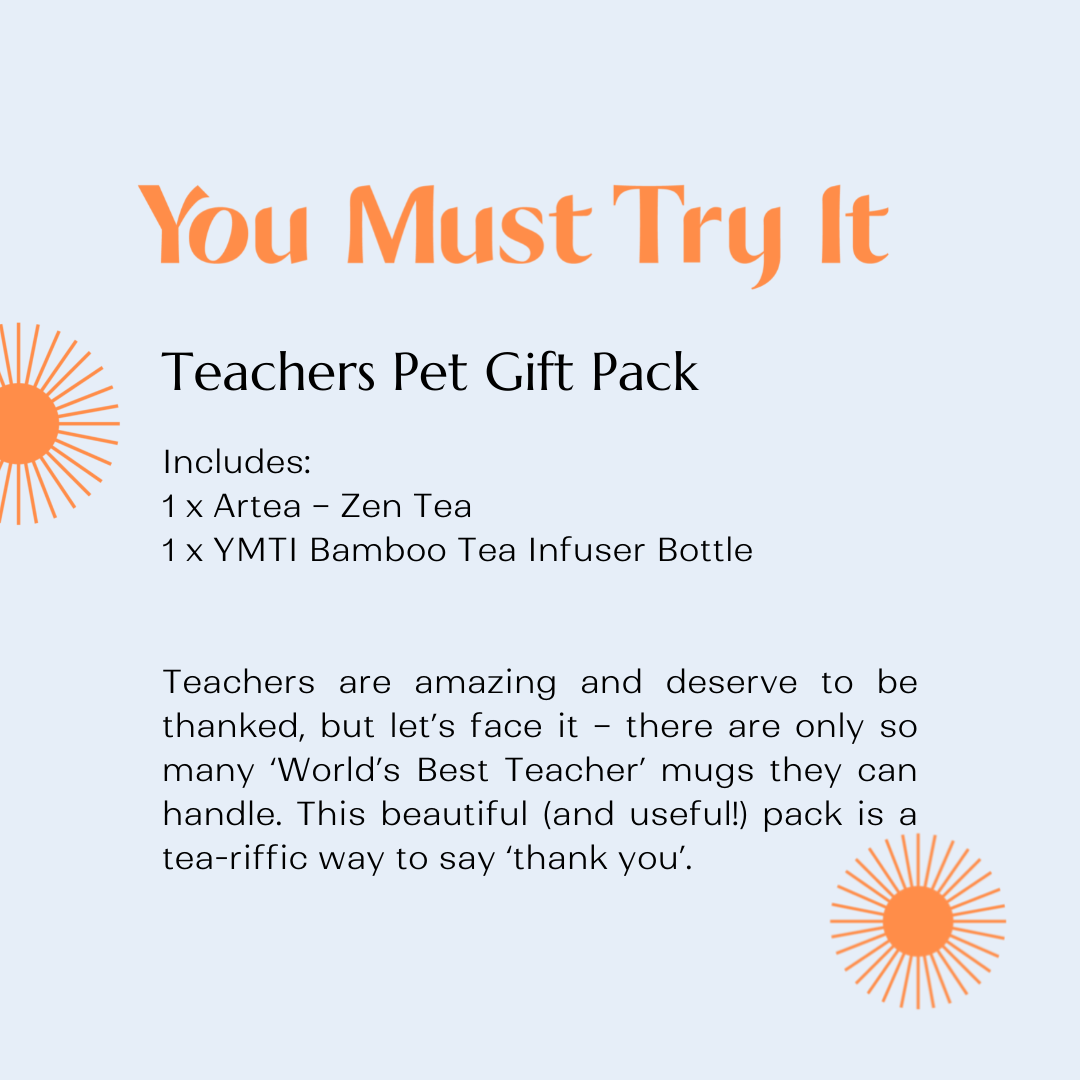 tea on the GO!!
No time to sit and enjoy your cuppa, welcome to the club. Try out this combo on the run!!
Time - Boil kettle
No Tox - No worries
Taste - Calming
Money - Save on takeaways $$
Don't leave home without it...
Pack includes:
1 x Artea – Zen Tea
A green tea blend that balances the healthful goodness of tulsi with the uplifting benefits of peppermint and spearmint to help restore calm & boost mental, physical, and spiritual well-being. This blend is beautifully restorative as a hot brew or as a refreshing iced tea.

1 x YMTI Bamboo tea infuser bottle
A must-try if you are wanting to enjoy a lovely brewed tea while you are on the move. This 480 ml bottle is BPA-free, slim-line designed to fit most cup holders, and sustainably made!

Remove the tea strainer then Place 1 tsp / cup below boiling (90 degrees) water, click strainer into the bottle and then let it steep 3-4 mins or until the temp is at your desired temperature.

Best served without milk or sweetener. This blend makes for a refreshing iced tea.

Having this on the go means that the tea will stay hot for up to 8 hours.

Caffeine: low
The Zen Blend is Certified Organic & Fairtrade Green Tea, Certified Organic peppermint, spearmint & tulsi.

The YMTI Bamboo Infuser showcases a polished, sustainably sourced bamboo exterior and is designed for convenience, performance and clearly, good looks. Crafted from a high quality stainless steel and vacuum sealed for optimal insulation
Australia
Free shipping within Australia on orders over $99
Standard Shipping: $10
Express shipping: $15
International Orders
We deliver to USA, Canada, New Zealand, Europe, UK and most countries throughout the world using carrier calculated rates at the checkout.
If you are unable to order in your location, please contact us for a quote.
For more details visit our shipping page.
Love the blend of Green Tea, Mint and Tulsi - a gentle adaptogenic mix to help the body calm down and with the YMTI infuser keeping it hot for up to 8 hours means you can take it with you to enjoy at your next break... ahhh relax
- Lynsey
Why You Must Try It
See what others are saying