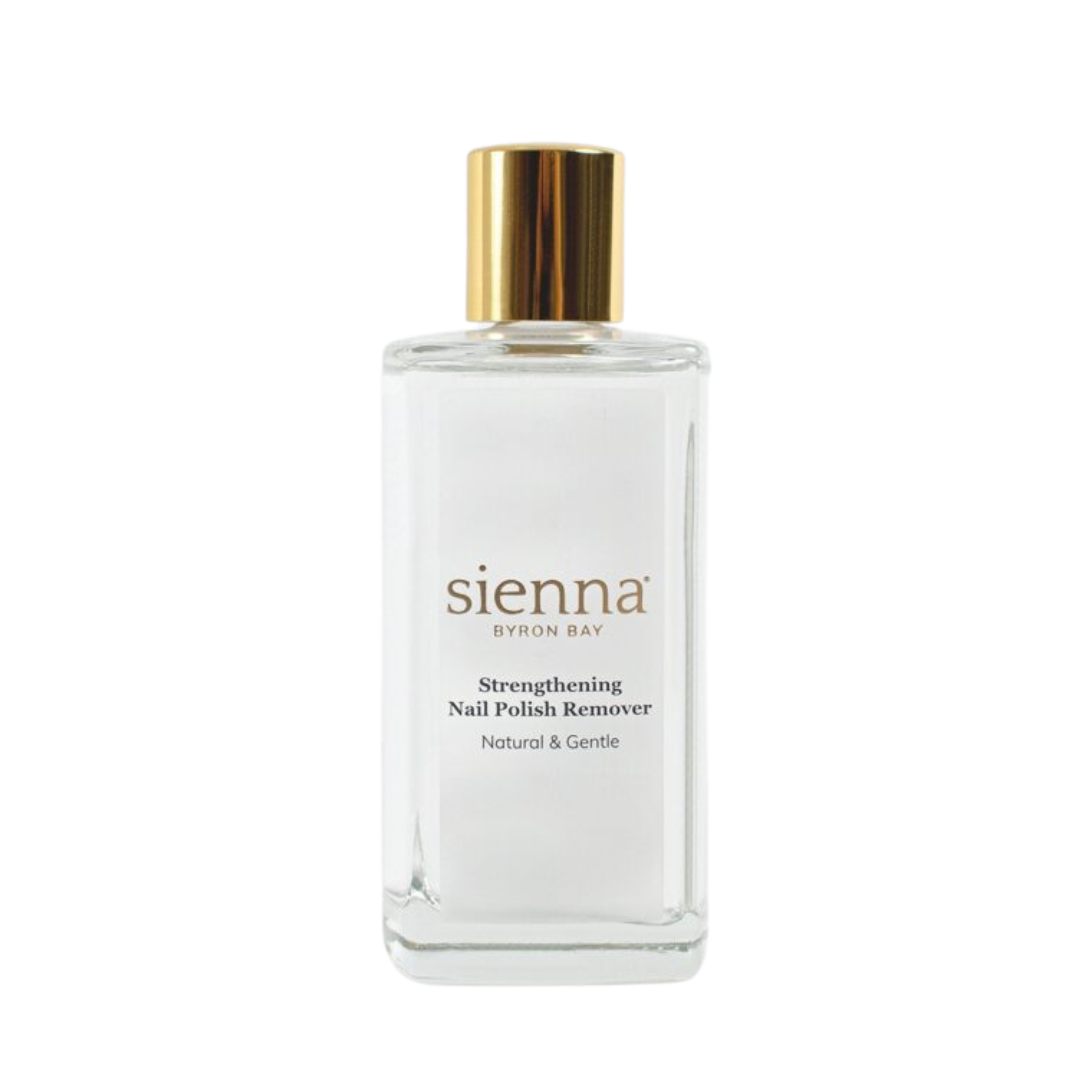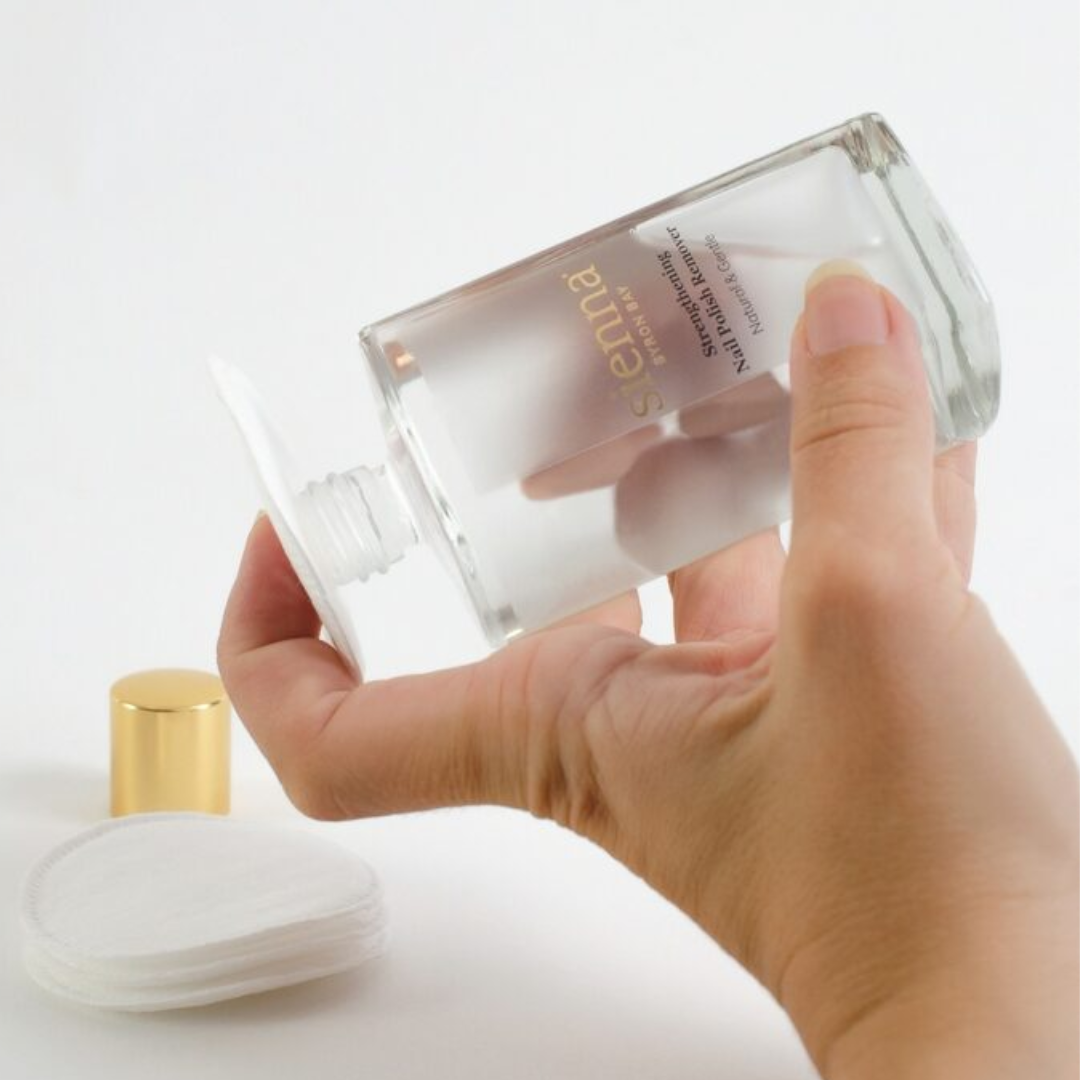 Strengthening Nail Polish Remover
Nail polish remover without the pong! We love this no-nasties formula – it gets the old colour off in a jiff, strengthens nails, and the glass bottle looks gorgeous in the bathroom.
When the time comes to remove your nail polish, this is the product you want on your team. Say goodbye (and good riddance) to that awful smell that alerts everyone in the whole house to the fact you're taking your nail polish off – this formula is stink-free, certified vegan, and cruelty-free. Ethically made in France, Sienna Strengthening Nail Polish Remover is made of just three ingredients, carefully chosen to efficiently remove your polish while strengthening and hydrating your nails to promote healthy growth. In addition to the no-nasties formula, it's also beautifully packaged in recyclable glass -so it's not only a better choice for your nails, it's a good choice for the environment too.
Saturate a cotton pad with Siena Strengthening Nail Polish Remover. Press the pad onto the nail and gently rub to dissolve and remove the old polish. Voila! The only thing left to do now is to decide on your next colour!
Diethyl Succinate, Equisetum Arvense Extract, Helianthus Annuus (Sunflower) Seed Oil.
Australia
Free shipping within Australia on orders over $99
Standard Shipping: $10
Express shipping: $15
International Orders
We deliver to USA, Canada, New Zealand, Europe, UK and most countries throughout the world using carrier calculated rates at the checkout.
If you are unable to order in your location, please contact us for a quote.
For more details visit our shipping page.
No bad smell and no nasties. This game-changing remover will leave nails hydrated and free from polish.
- Lynsey
Why You Must Try It
See what others are saying