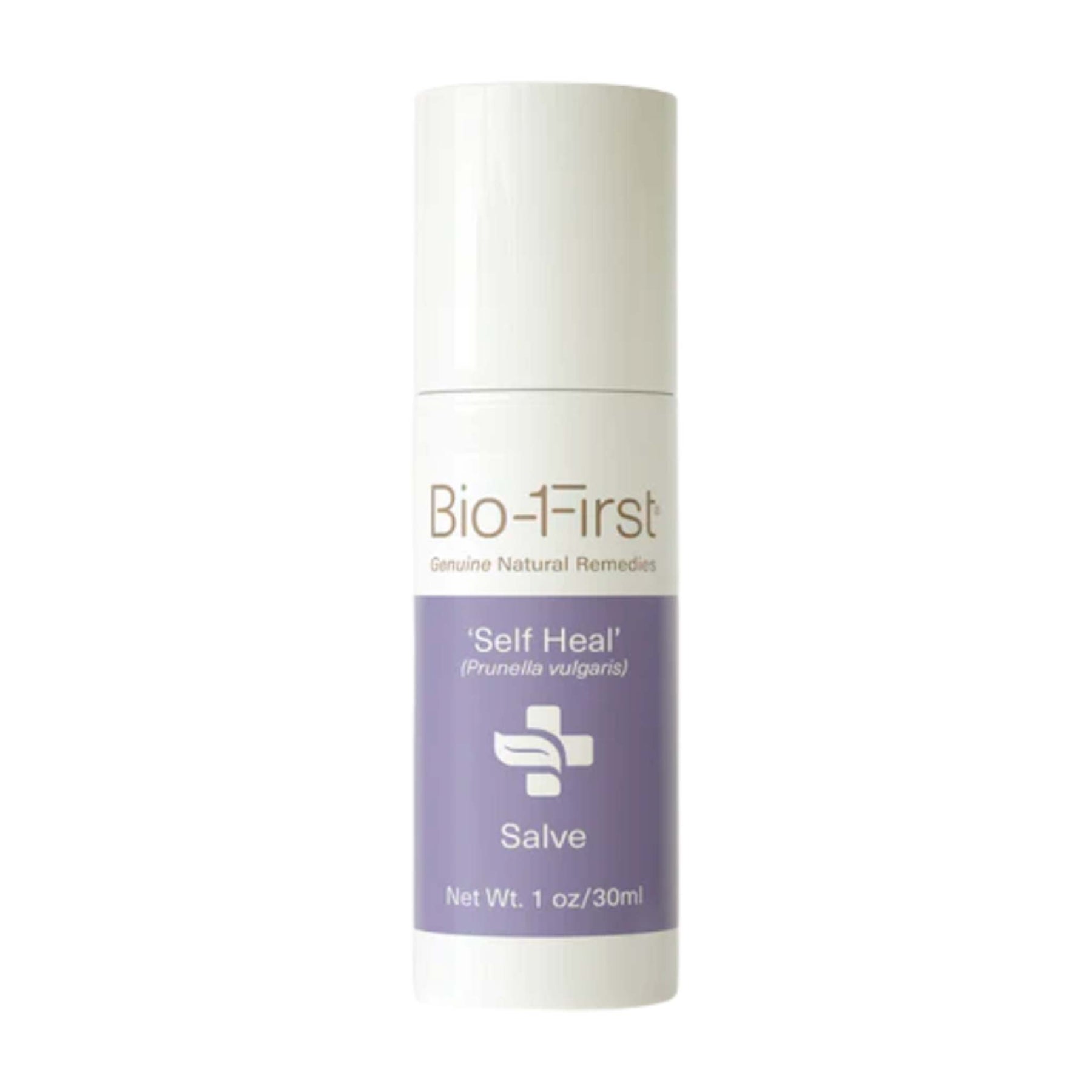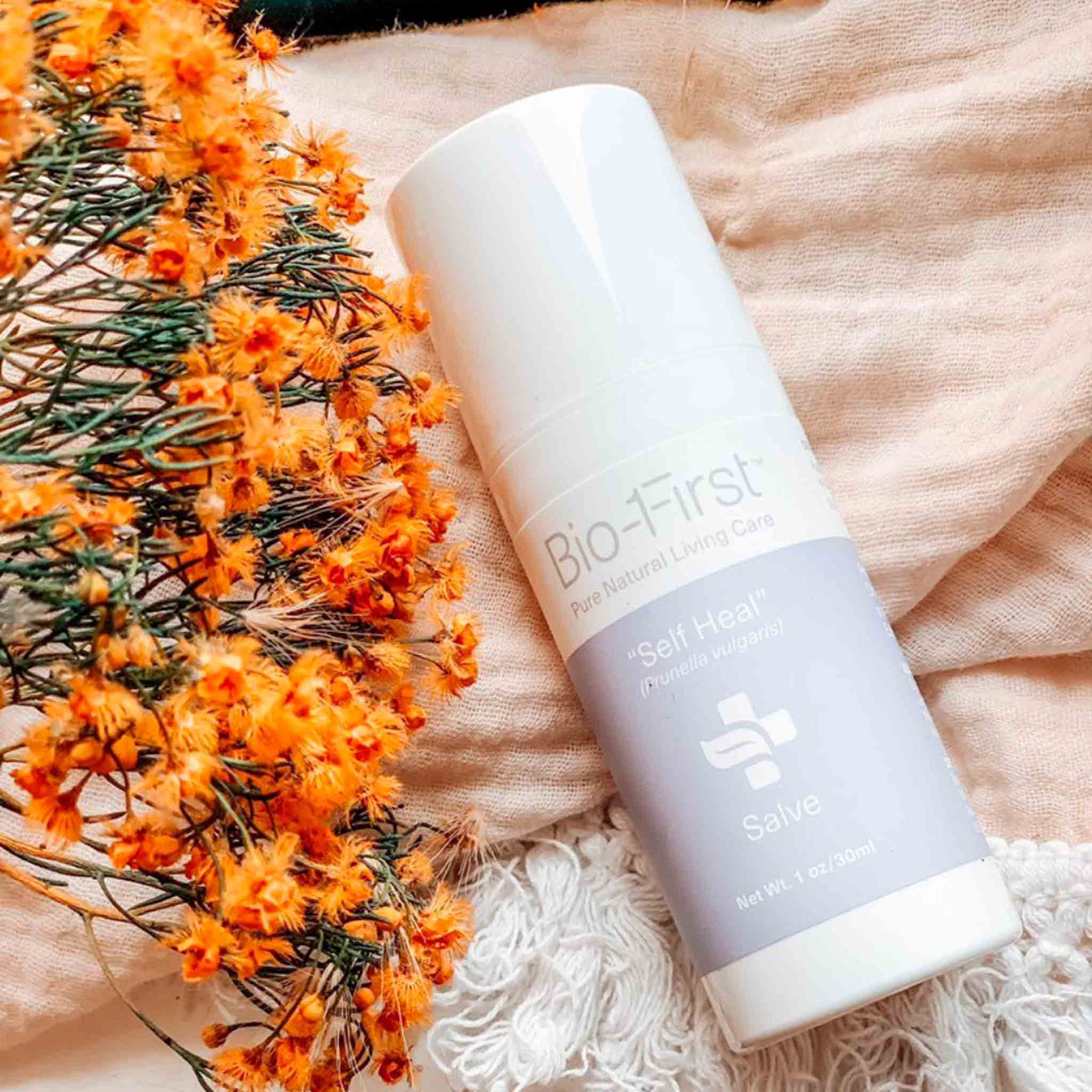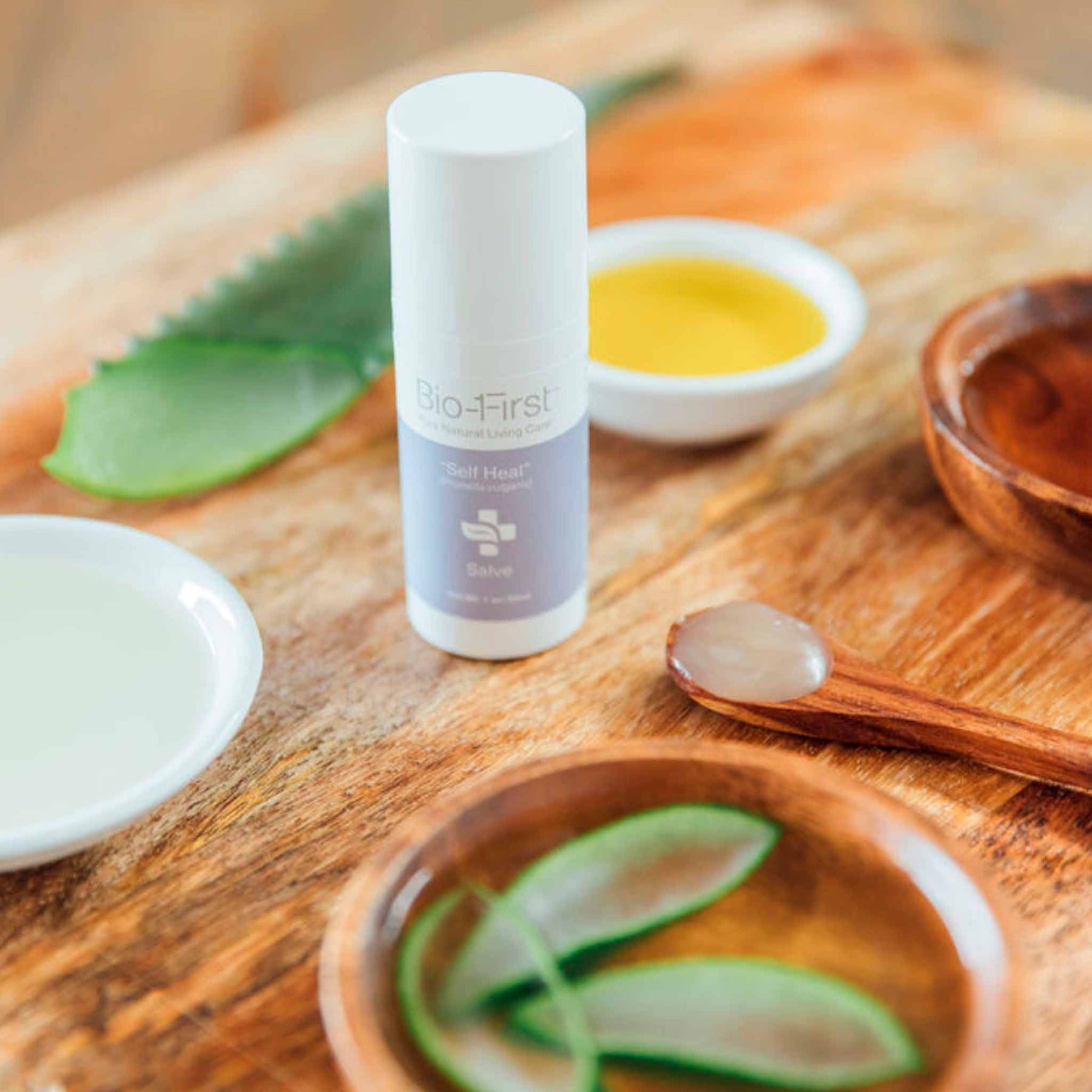 'Self Heal' Salve 30ml
Bites, stings, minor burns, and broken skin need special care, and this all-natural antibacterial super-potion is what we always reach for to help! Pop one in your first aid kit!
Remember the days when grazed knees were slathered in stinky iodine? No more ladies!

This all-natural, non-toxic alternative is a powerful blend of proven phytoactive botanicals with antibacterial and soothing properties for skin that's been stung, bitten, scraped, or has suffered a minor burn.
First, ensure the affected area is clean (including removing things like dirt, sand, gravel, splinters). Recommend patch testing for sensitivity.

Then gently apply your 'Self Heal' Salve to calm the area

At first it might sting a little. It is designed to leave a protective layer over the
affected area (you may cover with a dressing if required)

Reapply frequently as needed.
Macadamia Oil EWG:1, Aloe Vera Gel EWG:1,
Milk Thistle Seed Oil EWG:1, Coconut Oil
EWG:1, Jojoba Oil EWG:1, Glycerin EWG:1,
Sorbitan Olivate EWG:1, Frankincense Oil
EWG:1, Hydrogenated Vegetable Oil EWG:1,
Polyglyceryl-3 Diisostearate (Derived natural
emulsifier) EWG:1, Self Heal (Prunella vulgaris)
Extract EWG:1, Jojoba Esters EWG:1,
Sunflower Seed Wax EWG:1, Parfum (Naticide,
a natural preservative) EWG:1, Glyceryl
Caprylate EWG:1, Tocopherol EWG:1, Menthol
EWG:1, Soybean Oil EWG:1, Acacia Decurrens
Flower Wax EWG:1, Polyglycerin-3 EWG:1,
Limonene* EWG:4

*Limonene is constituent of all-natural essential oils
and is in very low concentration
Australia
Free shipping within Australia on orders over $99
Standard Shipping: $10
Express shipping: $15
International Orders
We deliver to USA, Canada, New Zealand, Europe, UK and most countries throughout the world using carrier calculated rates at the checkout.
If you are unable to order in your location, please contact us for a quote.
For more details visit our shipping page.
This natural botanical antibacterial will make you the family first aid hero when those sudden skin upsets happen.
- Lynsey
Why You Must Try It
See what others are saying