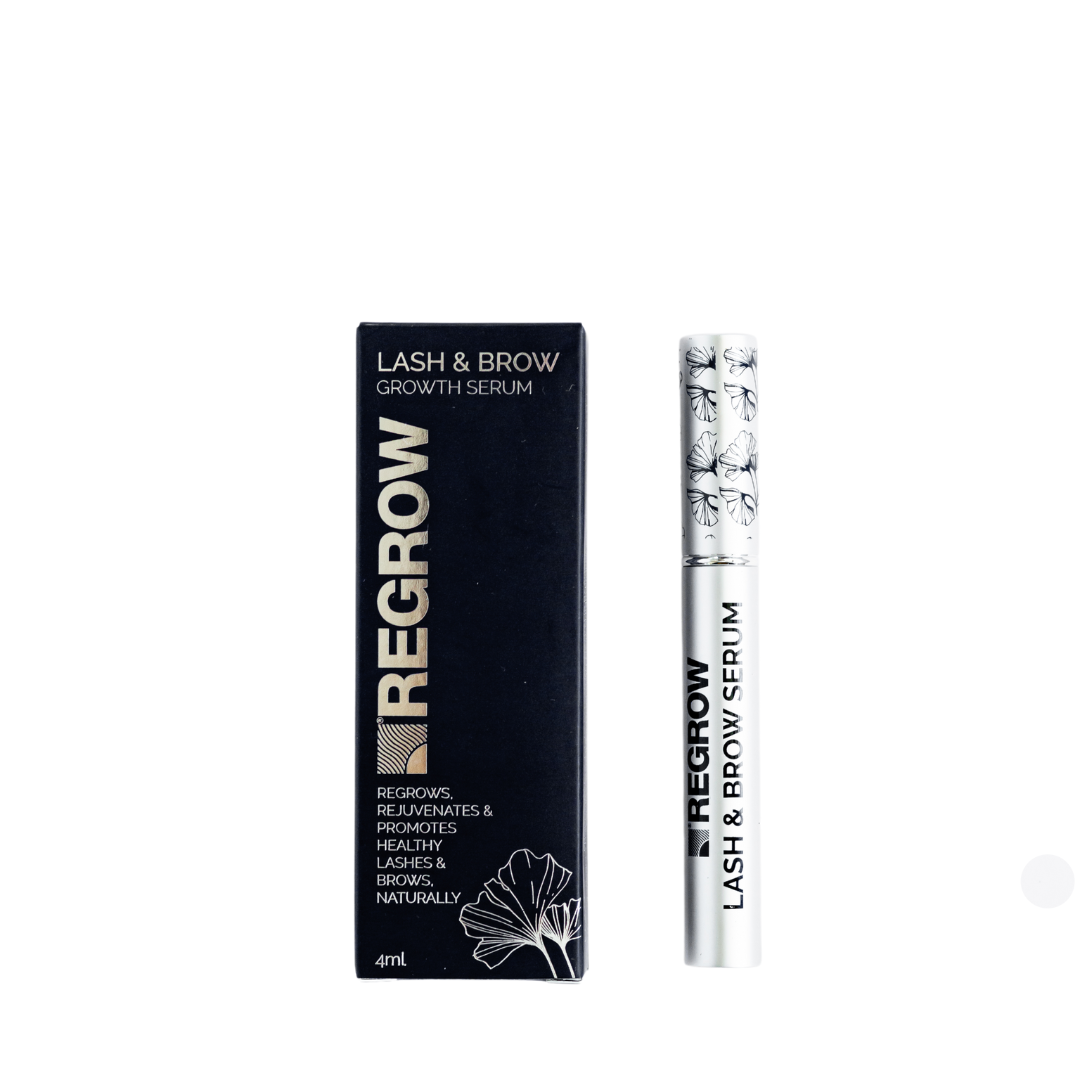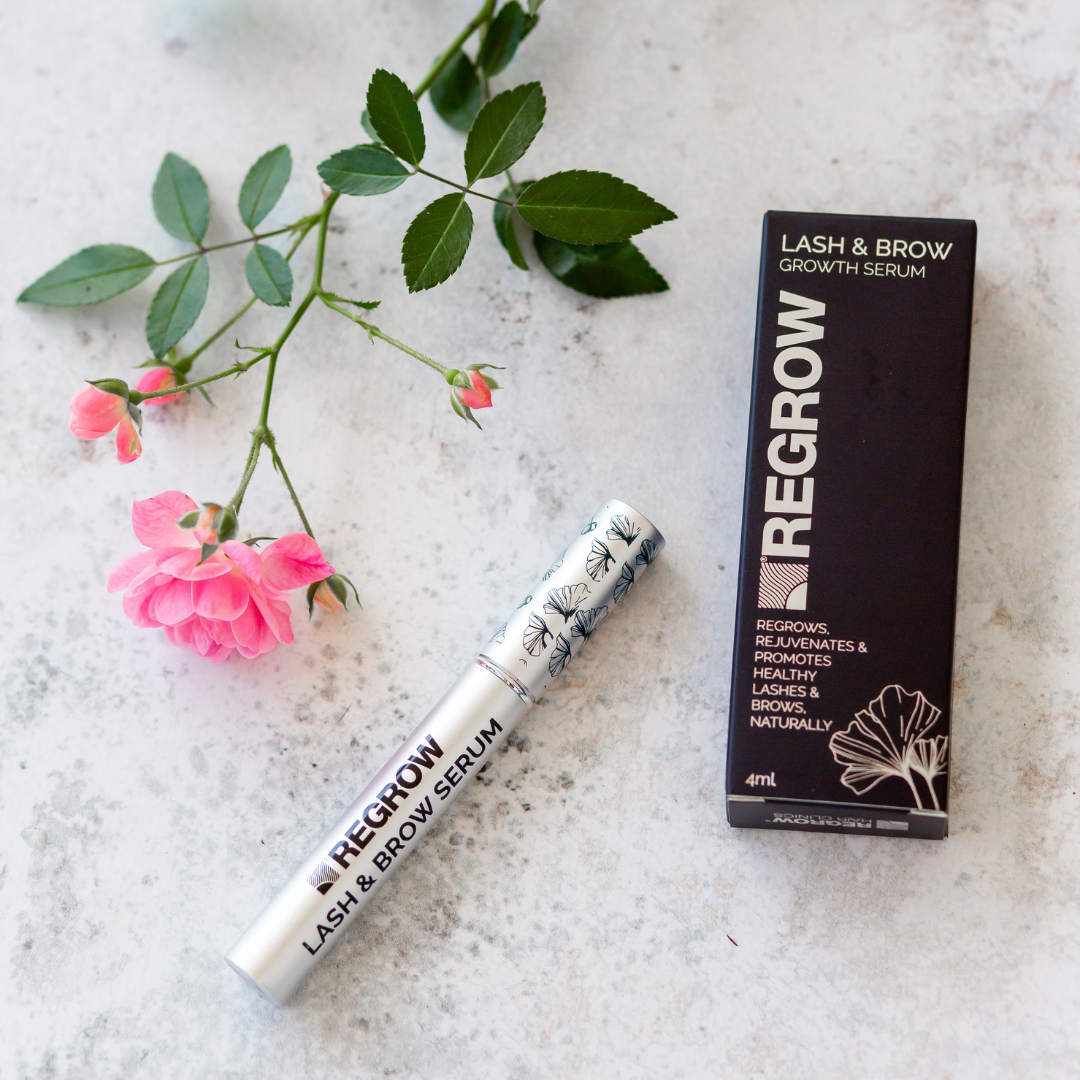 Lash & Brow Growth Serum
If your brows are still recovering from the plucking craziness of the 90s and early noughts, this serum needs to be on your shopping list! Thicker brows and longer lashes ahead ladies.
This is for women who want sexy lashes and brows without the nasty side effects of prostaglandins (growth hormones) or the damage of lash extensions. They want to be able look their friends in their eye and say – "Yes, they are real!" If you are a lash extension kind of gal, don't worry, this serum will strengthen your natural lashes helping them to hold the extension better.

This serum is bursting with high grade, natural, active ingredients including Australian botanical White Cypress. It also includes high quality DHT blockers which help to stop you losing your lashes.
Firstly, remove any contact lenses and thoroughly clean any makeup from your eyes and brows as the serum will penetrate more easily on clean skin. You can use it either in the morning or at night. You can even use it twice a day to get those lashes really pumping. Then you can cut back to once per day. We suggest doing it in the evening as part of your bedtime routine so it has time to do its job overnight. If you prefer the morning, you can still apply before makeup after the serum has dried.

The Brows
After dipping the brush in the serum, wipe one side of the brush on the side of the bottle then swipe over your eyebrow from the centre to the tip of the brow. Do both brows then, using a clean finger, massage the magic serum into your brow area. Don't worry if you get a small amount where you don't want the brow to grow. It will only grow where it has the potential to grow. You will not suddenly have a hairy forehead.

The Lashes
Wipe the tip of the brush on both sides against the bottle to ensure you only have a small amount of serum. Holding your eyelid taught with one hand, swipe over your top lash from outside to the centre of lashes. No need to put it on your bottom lashes, the serum will end up there during the night anyway. Ta Daaaa! Super simple!

You might experience a slight itching when you first start using the Lash and Brow Serum. Please note that this is a good thing, it is a sign that the serum has started to work its magic. It will settle down over time. If, however you experience redness, sore or excessive itching, discontinue use.

Important Stuff
Always a good idea to test a drop on your wrist first to ensure no reactions before applying anything close to your eyes.

Also, as tempting as it is to pour the serum in large quantities over your lashes, we highly recommend that less is more here. This serum is highly concentrated, so you only need a small amount.

If serum gets into your eyes, use a wet cloth to wipe your eye, or flush with water.
Aqua, Glycerin, Polysorbate20, Butylene Glycol, Camellia Sinensis Leaf (Green Tea) Extract, Phenoxyethanol, Ginkgo Biloba Leaf Extract, Callitris glaucophylla Leaf Extract (White Cypress), Serenoa Serrulata Fruit Extract (Saw Palmetto), Biotin, Sclerotium gum, Xanthan Gum, Disodium EDTA, Potassium Hydroxide.
Australia
Free shipping within Australia on orders over $99
Standard Shipping: $10
Express shipping: $15
International Orders
We deliver to USA, Canada, New Zealand, Europe, UK and most countries throughout the world using carrier calculated rates at the checkout.
If you are unable to order in your location, please contact us for a quote.
For more details visit our shipping page.
To make your lashes and brows ridiculously lucious, try this brow and lash serum. I apply mine in my evening skin care routine.
- Lynsey
Why You Must Try It
See what others are saying
Total 5 star reviews: 1
Total 4 star reviews: 0
Total 3 star reviews: 0
Total 2 star reviews: 0
Total 1 star reviews: 0
100%
would recommend this product
Seeing results

Have only been using for 2 weeks and Im seeing growth! Easy to use :)

YM

You Must Try It

5 months ago

Wow! Fantastic to hear. We are glad you are loving it!
YMTI Team x
Reviews Loaded
Reviews Added