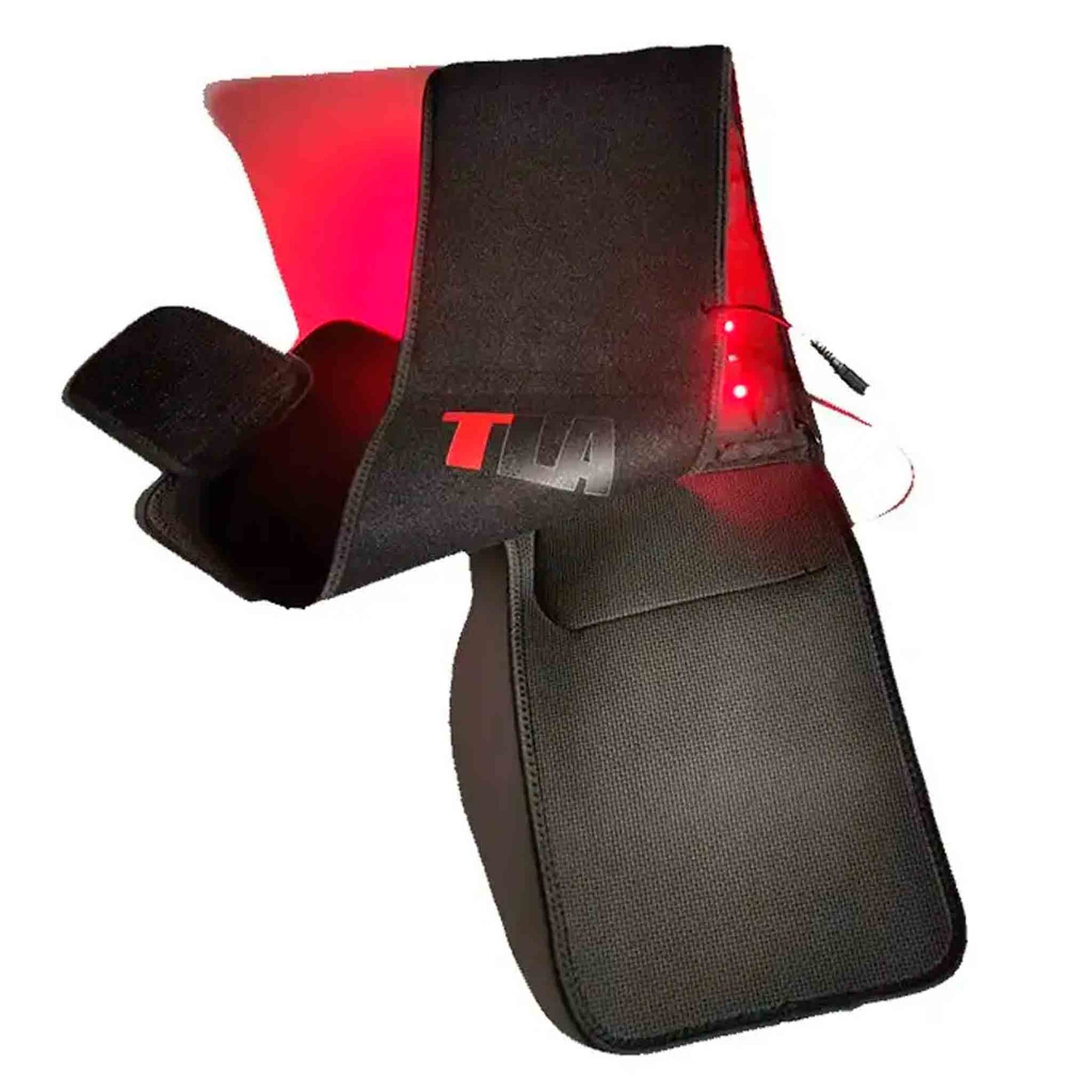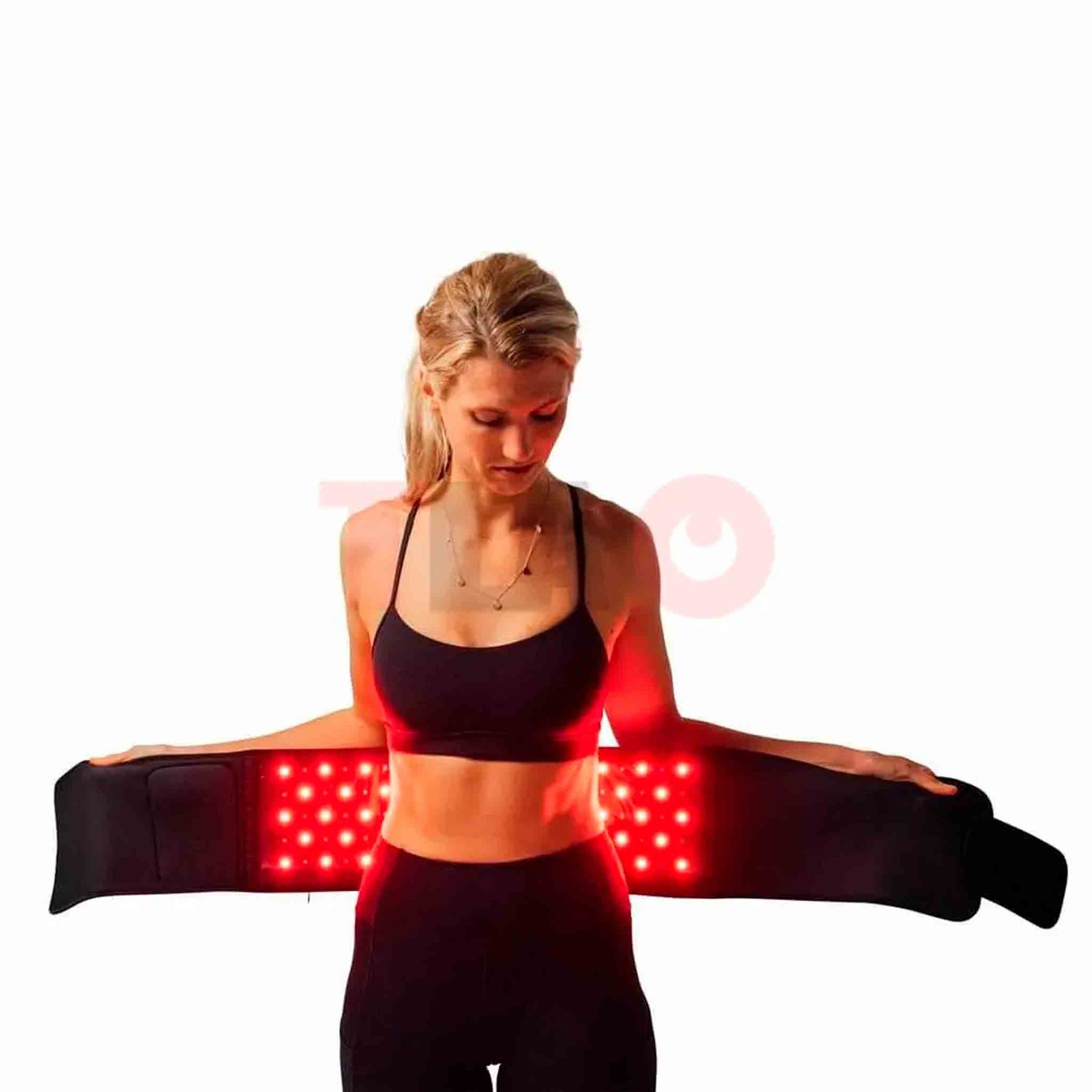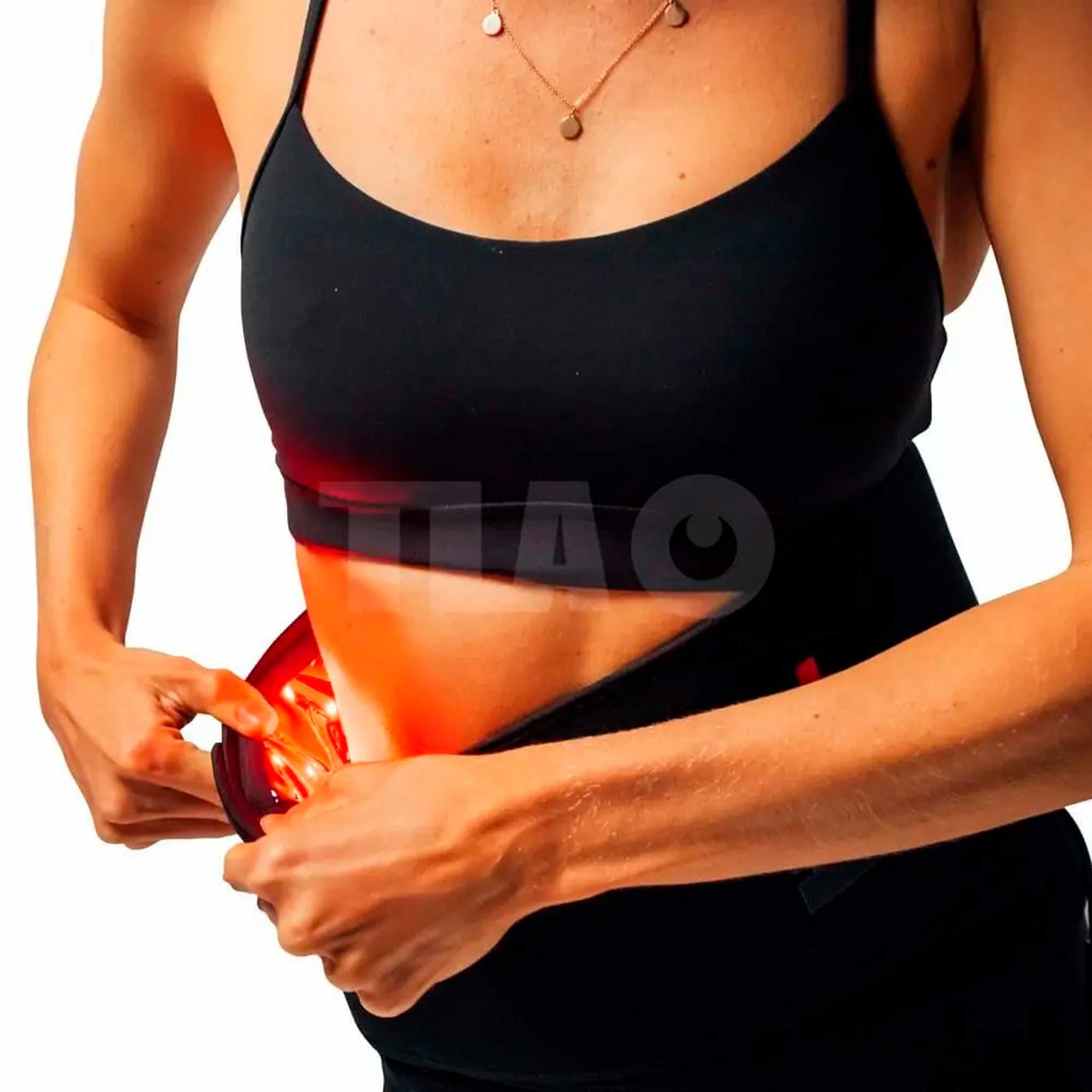 TLA - Red Light Therapy Waistband 3 + Battery Pack 2
This product from Therapy Lights Australia are perfect for when you're on the move but still want your hit of red light therapy – just secure the band around your waist and you're off!
The LEDs used in this Therapy Lights Australia waistband are Red 660nm and NIR 850nm, which have been heavily studied and are known to be effectively absorbed into the skin cells and deeper tissue. It's comfortable to wear too – just pop it on at home and go about your day as usual while it goes to work.
Plug your Therapy Lights Australia waistband into the remote, and then plug the remote into the wall socket or battery pack. Press the power button down for three seconds to turn the waistband on and adjust the power to your comfort level by tapping the power button.

Set the timer, and wrap the band around your waist while it gets to work. It'll turn off automatically once the set time expires, or you can turn it off manually at any time by holding the power button down for three seconds.
Additional information
Weight 1 kg

Type
Wearable Red / Infrared Light Band

Manufacturer Warranty
1 Year (belt) 3 Months (battery)

Material
LEDs Nylon, Velcro, Metal

Colour
Red/ NIR

Model
2021 Edition TLA Band

Body Area
Body, abdomen, waist, lower back

Department
Unisex

Number of settings
2

Features
Adjustable, Practical, Portable

Power Source
Power Adapter / 12v Battery Pack

Dimensions
115cm X 20cm X30cm

LED Count
105 PCS

Rated wattage
12vLED/ 85-265v Plug in

Wavelengths
850nm:635nm=1:1

N.W./G.W
800g (product) / 1kg (approx. in package)

Irradiance
40mw/cm2 min (adjustable)

Package includes
AU power cords and adapters, user manual (PDF) Band

Disclaimer
This product is not intended to diagnose, cure, or prevent disease. TLA makes no claims or representations or otherwise warranties regarding the ability of this product to cure any physical, skin or mental conditions from using this product. A qualified health professional should always be consulted prior to using this product with regards to any condition that requires medical attention.
Australia
Free shipping within Australia on orders over $99
Standard Shipping: $10
Express shipping: $15
International Orders
We deliver to USA, Canada, New Zealand, Europe, UK and most countries throughout the world using carrier calculated rates at the checkout.
If you are unable to order in your location, please contact us for a quote.
For more details visit our shipping page.
Back problems can be debilitating and this product from Therapy Light Australia can be an integral part of your rehabilitation program.

Use as needed.
- Lynsey
Why You Must Try It
See what others are saying