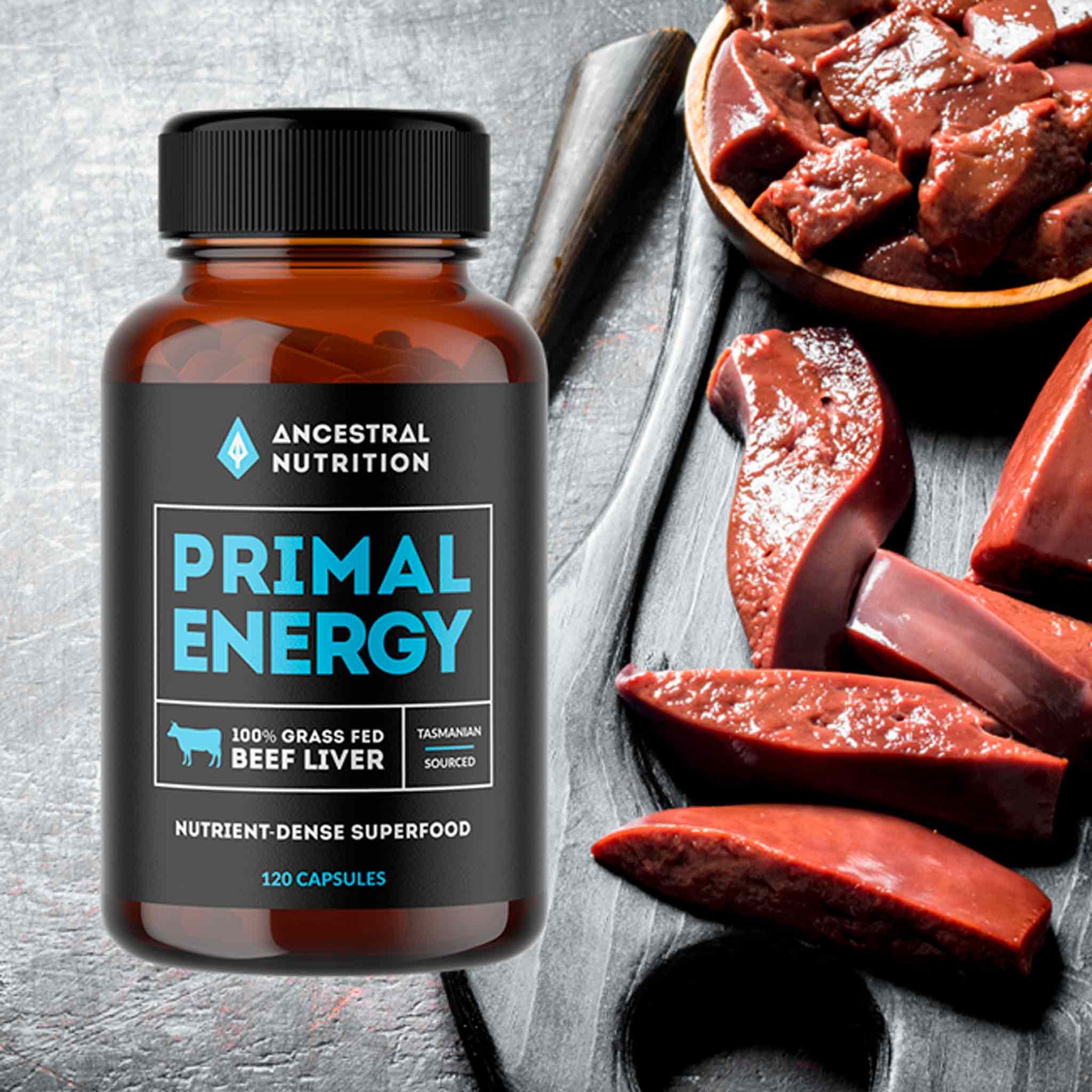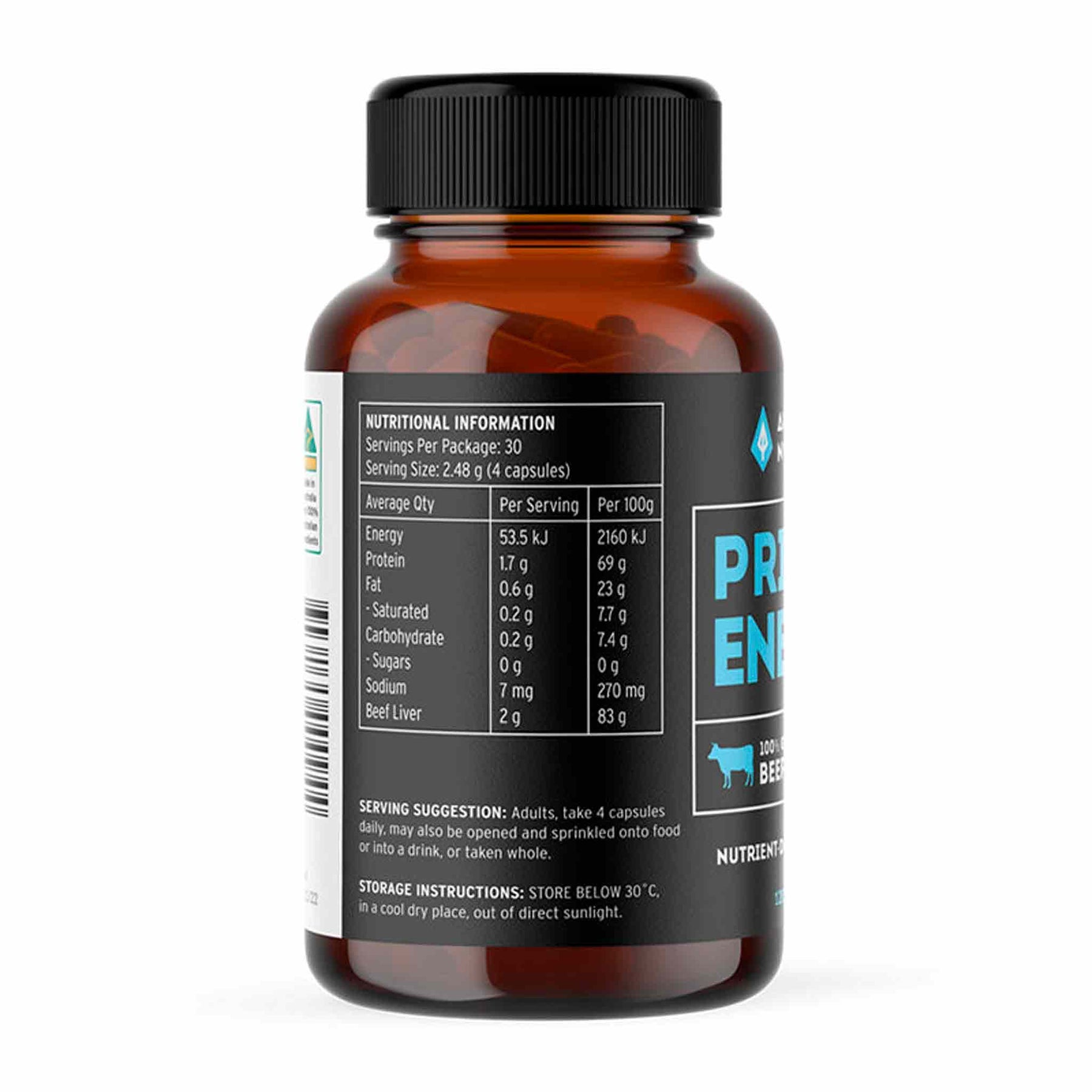 Primal Energy - Beef Liver Capsules - 100% Grass Fed
You know that annoying 3pm slump that has you side-eyeing the couch for a sneaky nap? These will help you skip it – no coffee or secret chocolate stash needed!
Primal Energy offers one of the most treasured organs from pastured raised Tasmanian cattle in one convenient capsule. Beef liver is extremely nutritious and rich in iron, B12 and folate to support your daily energy demands.



Key Nutrients in Liver:

Fat soluble vitamins (A, D, E & K)
B-group vitamins (including B12)
Bio-Available Iron
Folate
Choline
Hyaluronic Acid
Trace minerals including Copper, Zinc and Chromium


Primal Energy Features:

100% Grass-Fed
Australian Sourced Tasmanian Cattle
Pure Nose to Tail Nourishment
Freeze-Dried to Preserve Nutrients
100% Hormone, Antibiotic & GMO Free
Adults, take 4 capsules daily, may also be opened and sprinkled onto food or into a drink, or taken whole.
Ingredients: 83% Australian Beef Liver (500mg) , 17% Bovine Gelatin Capsule (120mg).



Vitamins Per 2g Serving
Niacin 1.03 mg
Pantothenic acid 690 mcg
Riboflavin 160 mcg
Thiamin 20 mcg
Vitamin A 1,912 mcg
Vitamin B12 5.63 mcg
Vitamin B6 30 mcg
Vitamin D 0.07 IU
Minerals Per 2g Serving
Copper 350 mcg
Heme Iron 560 mcg
Magnesium 1.27 mg
Phosphorus 24.13 mg
Potassium 21.80 mg
Selenium 1.1 mcg
Sodium 3.53 mg
Zinc 200 mcg
Australia
Free shipping within Australia on orders over $99
Standard Shipping: $10
Express shipping: $15
International Orders
We deliver to USA, Canada, New Zealand, Europe, UK and most countries throughout the world using carrier calculated rates at the checkout.
If you are unable to order in your location, please contact us for a quote.
For more details visit our shipping page.
If you want beef liver on its own, go for this one. Fantastic way to naturally replenish iron stores along with other important nutrients.

Take 2-3 capsules daily or open up a few into meals while you are cooking.
- Lynsey
Why You Must Try It
See what others are saying