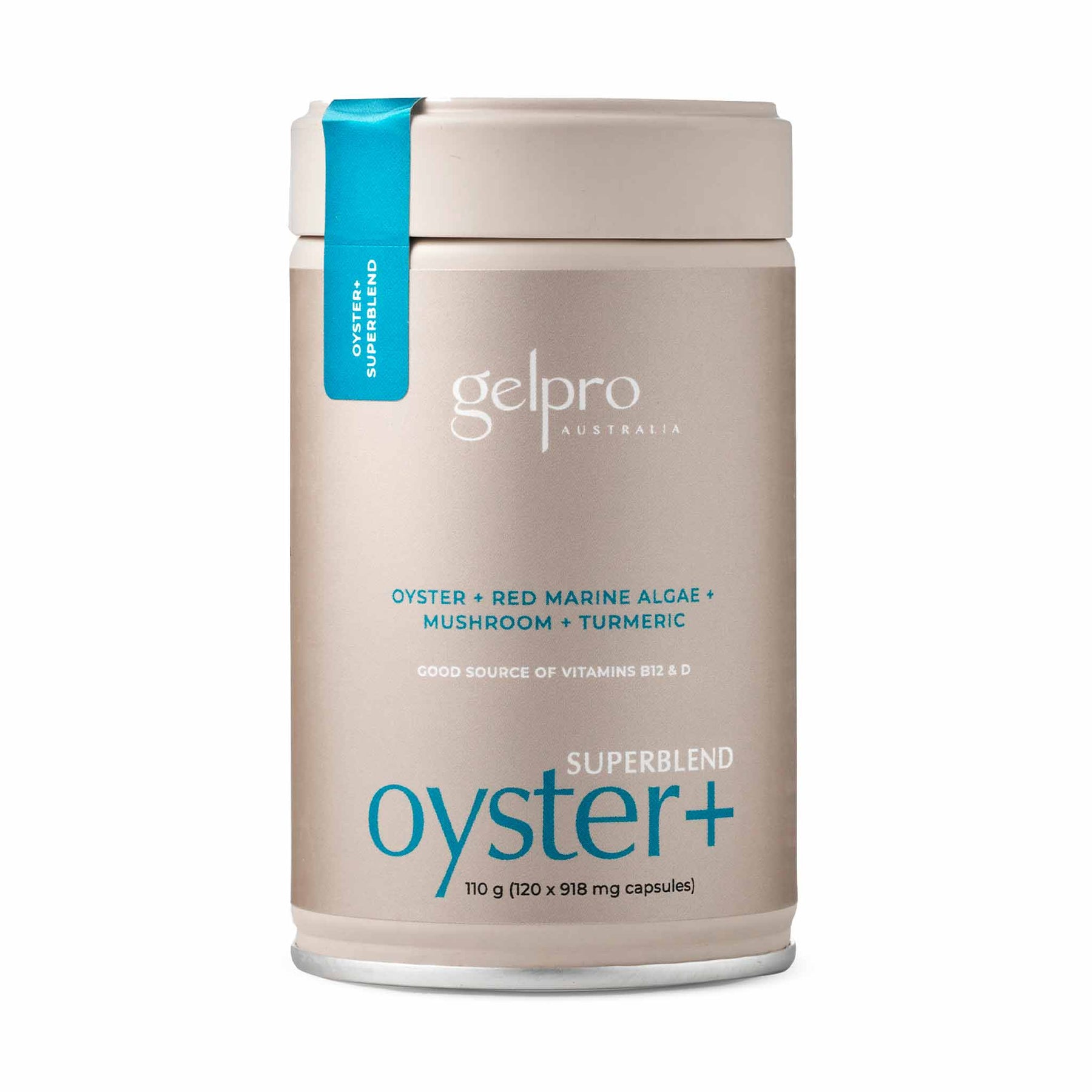 Oyster + SuperBlend - 120 capsules
Oysters and champagne – is there anything better? And did you know they're absolutely jam-packed with vitamins and minerals? 
* Benefit every day with these capsules,  the oysters, not the champagne – sadly.

Oyster+ SuperBlend contains oyster powder (from the flesh, not the shell!), sustainably sourced Red Marine Algae, Turmeric, and Organic Agaricus Bisporus (mushroom powder) in convenient capsule form.

Providing a good source of Vitamin B12, Vitamin D, Calcium, Copper, Iodine, Iron, and Zinc, these are a nutritious treat that your body will thank you for!
Consume one serve (5 capsules) whole, or open & sprinkle onto food or drink as desired. Shuck yeaaah… Oyster powder from flesh (not shell)

Red marine algae, turmeric and mushroom powder.

Food source of Vit B12, D, Calcium, Copper, Iodine, Iron & Zinc.

Take as is or open and sprinkle on food.
Oyster Powder (from the flesh not the shell) (67%) Superpowder Blend (29%): Lithothamnion corallioides (Red Marine Algae), Turmeric Powder, Organic Agaricus bisporus (Mushroom Powder), Hypromellose (Vege Capsule) (4%).
Australia
Free shipping within Australia on orders over $99
Standard Shipping: $10
Express shipping: $15
International Orders
We deliver to USA, Canada, New Zealand, Europe, UK and most countries throughout the world using carrier calculated rates at the checkout.
If you are unable to order in your location, please contact us for a quote.
For more details visit our shipping page.
Fantastic option for those low in zinc that want a pure food derived source.

If traditional zinc tablets upset your tummy use a few capsules a several times a week to naturally enhance you zinc intake. Best to take with a main meal.
- Lynsey
Why You Must Try It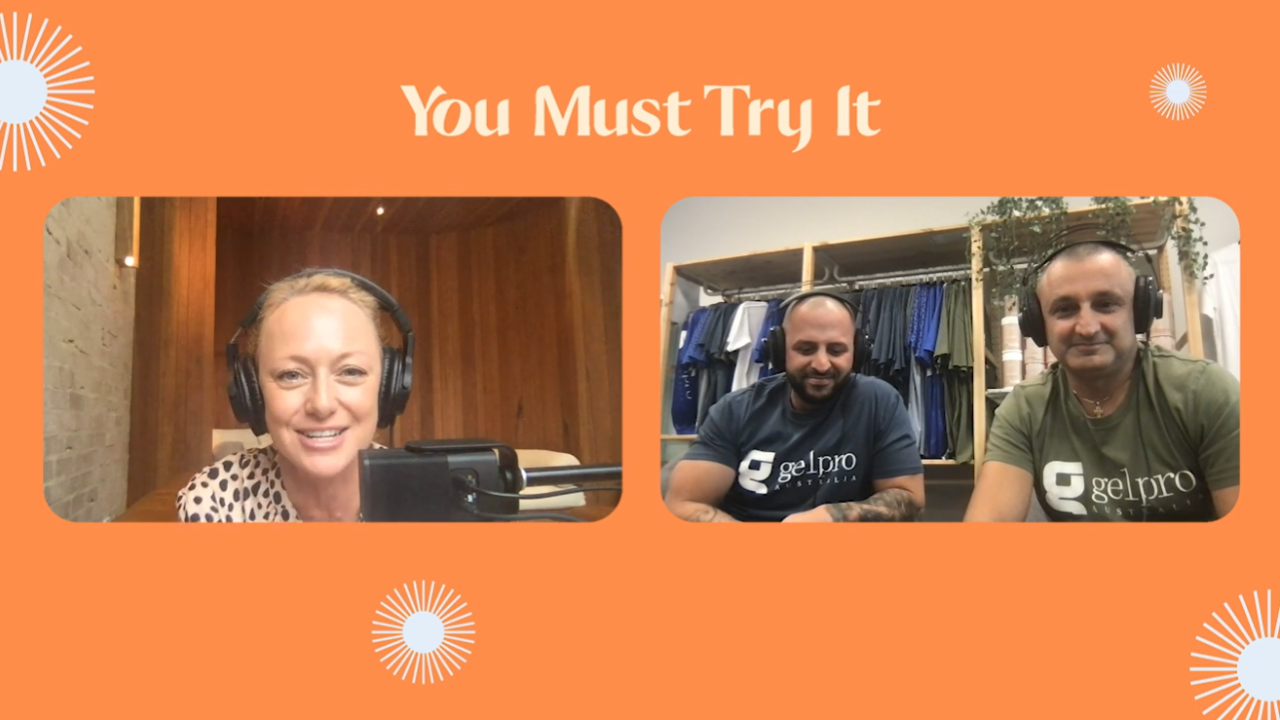 36IRPRD3-_o
The Gelpro Story
Shelley chats to Nagib & Anthony the Founders of Gelpro to learn about the story behind the brand.
See what others are saying