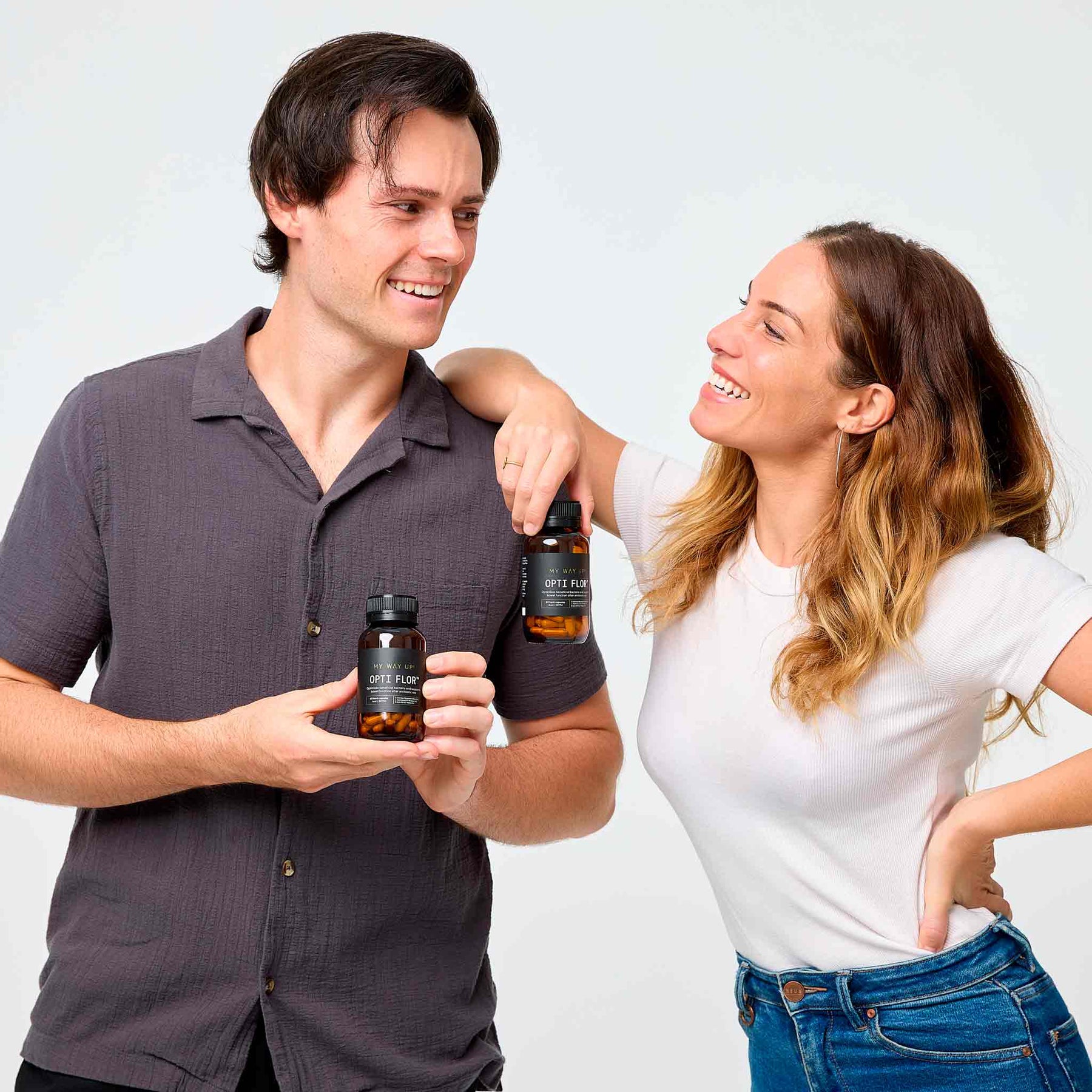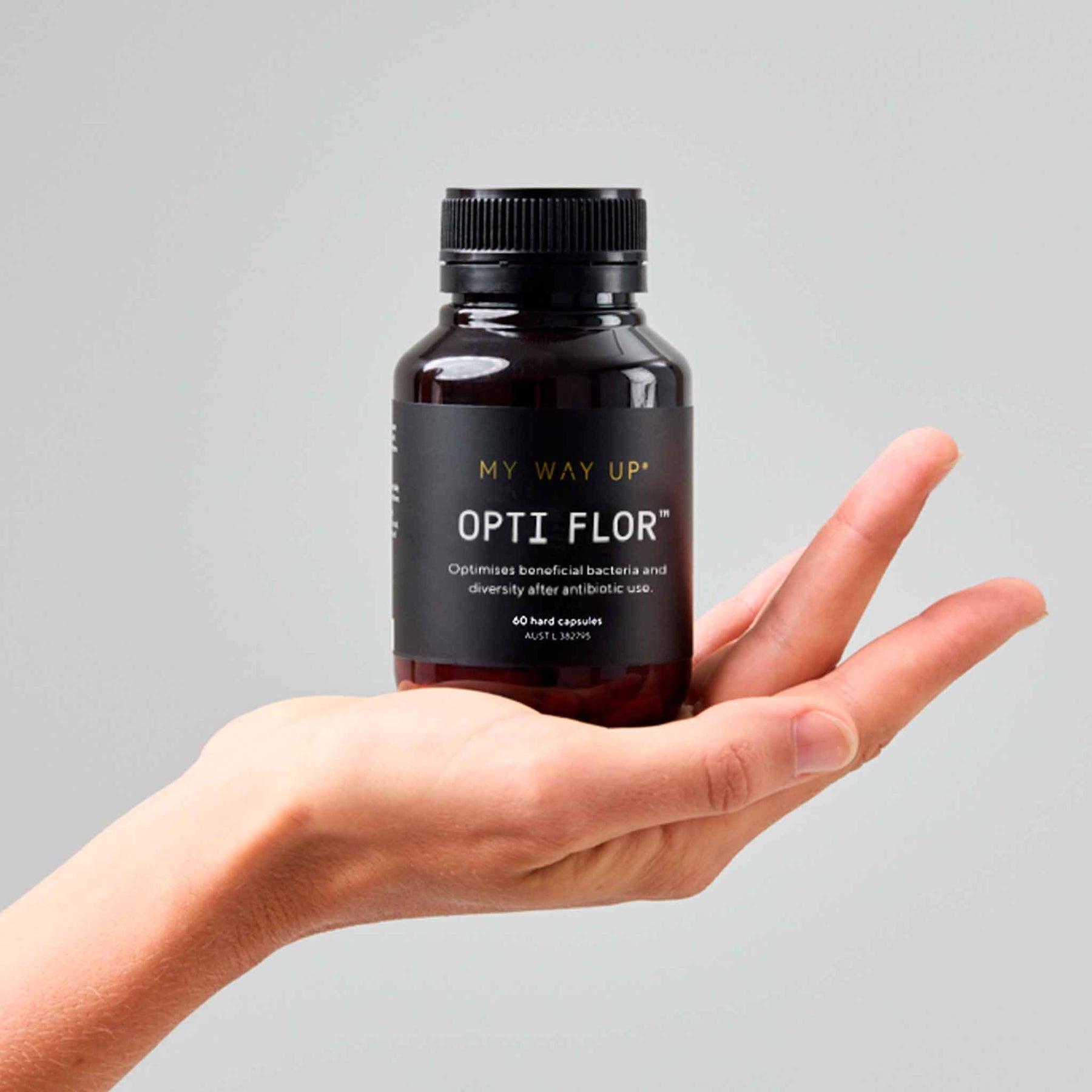 Opti Flor
Ok ladies, let's talk poo. Diarrhoea means your gut is unhappy – and a healthy gut is vital. Diarrhoea and IBS sufferers swear by this for getting things back on track!
Formulated with medical-grade, natural ingredients that target diarrhoea, upset tummy, and damage done to the gut flora by antibiotics. For ages 2+ after antibiotics, illness, or upset tummy.

Benefits:
Diarrhoea, Antibiotics, Immune, Gut Health
Supports healthy bowel and digestive function
Restores good bacteria during and after antibiotics
Supports immune system health and function
Shelf-stable, independently tested, 32B+ live probiotics guaranteed
Adults – take 1 to 2 capsules daily or as recommended by your healthcare practitioner.

Store below 25°C. Shelf stable. Refrigeration recommended after opening.

With diarrhoea, current antibiotic therapy or up to 1 month post-antibiotics, or poor immune health, take 2 capsules daily.

For maintenance of digestive function, microbiome health and diversity, and immune function, take one capsule daily.

Kids ages 2+ can use Opti Flor™. You can open the capsules and sprinkle on cereal or in a smoothie - don't heat.

Opti Flor™ is made using shelf stable technology and stomach acid resistant capsules for excellent delivery to the intestine.
Saccharomyces cerevisiae (Boulardii) 250mg - 5 Billion CFU
Lactobacillus rhamnosus GG - 10 Billion CFU
Bifidobacterium lactis BI-04 - 1 Billion CFU
CFU = Colony forming units
Australia
Free shipping within Australia on orders over $99
Standard Shipping: $10
Express shipping: $15
International Orders
We deliver to USA, Canada, New Zealand, Europe, UK and most countries throughout the world using carrier calculated rates at the checkout.
If you are unable to order in your location, please contact us for a quote.
For more details visit our shipping page.
A fantastic trio of strain specific bacteria to set a healthy foundation in the microbiome. Also a great tool for recovery after a bout of gastro or food poisoning. I open one up and put it in a smoothie for the family (children 2+) a few times a week.
- Lynsey
Why You Must Try It
See what others are saying