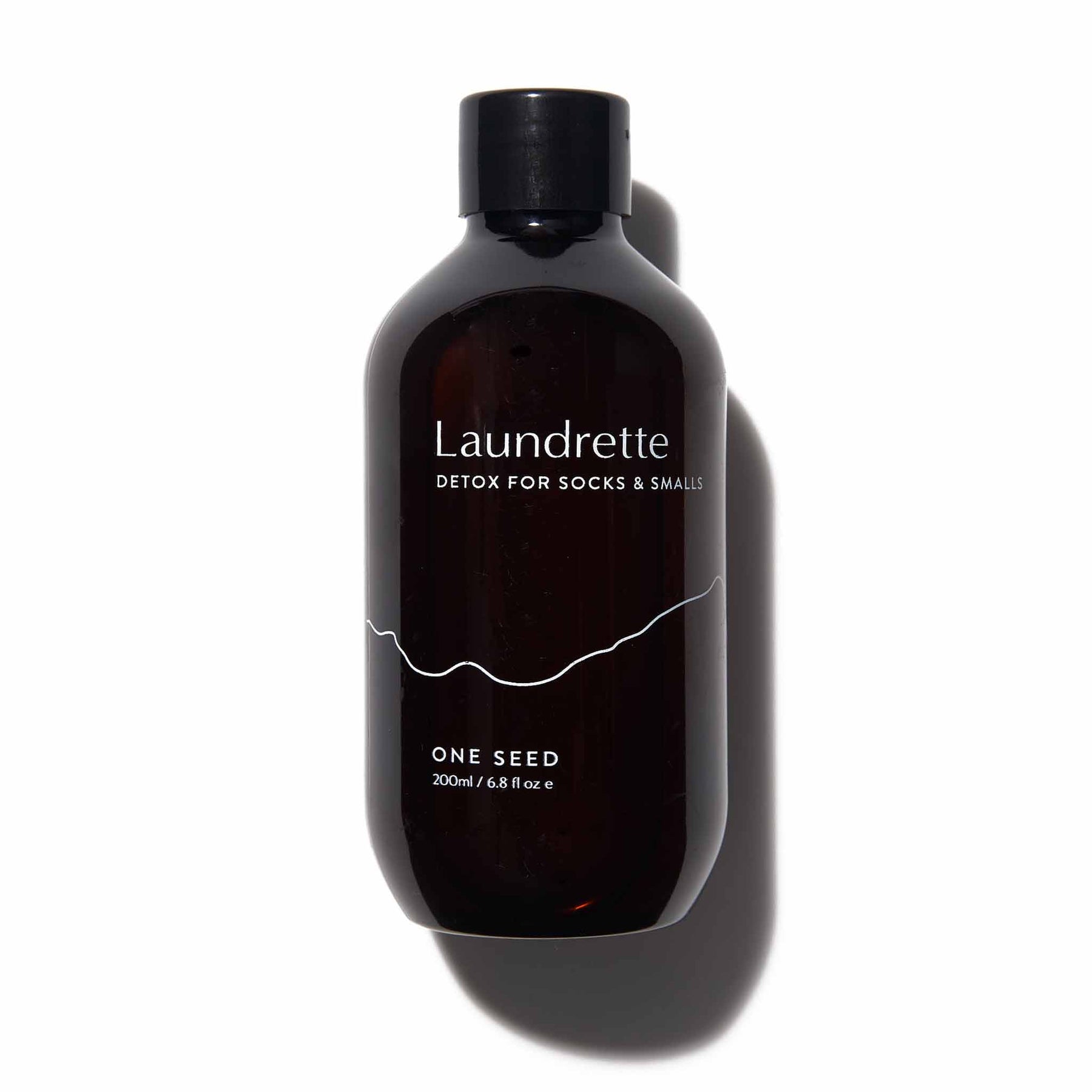 Detox for Socks & Smalls (200ml)
It's intended for freshening the small-and-smellies, but we use this gorgeously scented detox for every load. Why not bring a bit of luxury to doing the washing, hey? 
200ML
A 100% natural sanitising boost for your delicate items. Helps kill germs, and add a beautiful delicate scent to your clothing.

Also perfect for washing bedding, towels & gym gear.

Fragrance notes: Orange blossom, freshly crushed leaves, citrus peel, crisp cotton sheets


Add 1-2 capfuls to your fabric softener dispenser or rinse cycle. Best used with unscented laundry detergent. Shake well before use.


Distilled water (aqua), orange blossom (Citrus Aurantium Amara) hydrosol, natural alcohol from sugar cane or grapes (ethyl alcohol), Caprylyl/Capryl Glucoside, pure extracts of lemon (Citrus limon) peel, grapefruit (Citrus paradisi) peel, sweet orange ( Citrus sinensis) peel, champa (Michelia alba) leaf, bergamot (Citrus aurantium), bitter orange (Citrus x aurantium L.) peel, basil (Ocimum basilicum ) leaf, cypress (Cupressus sempervirens ) wood, cis-3 hexanol natural isolate, geranyl acetate natural isolate, vegetable glycerine (glycerin), grapefruit (Citrus grandis) seed extract.

100% natural

50 washes per 200ml bottle.
Australia
Free shipping within Australia on orders over $99
Standard Shipping: $10
Express shipping: $15
International Orders
We deliver to USA, Canada, New Zealand, Europe, UK and most countries throughout the world using carrier calculated rates at the checkout.
If you are unable to order in your location, please contact us for a quote.
For more details visit our shipping page.
Anyone that has children (or a husband) may find this one delicious for freshening up the laundry.

Add 1-2 capfuls to your washing machine for that fresh experience!
- Lynsey
Why You Must Try It
See what others are saying