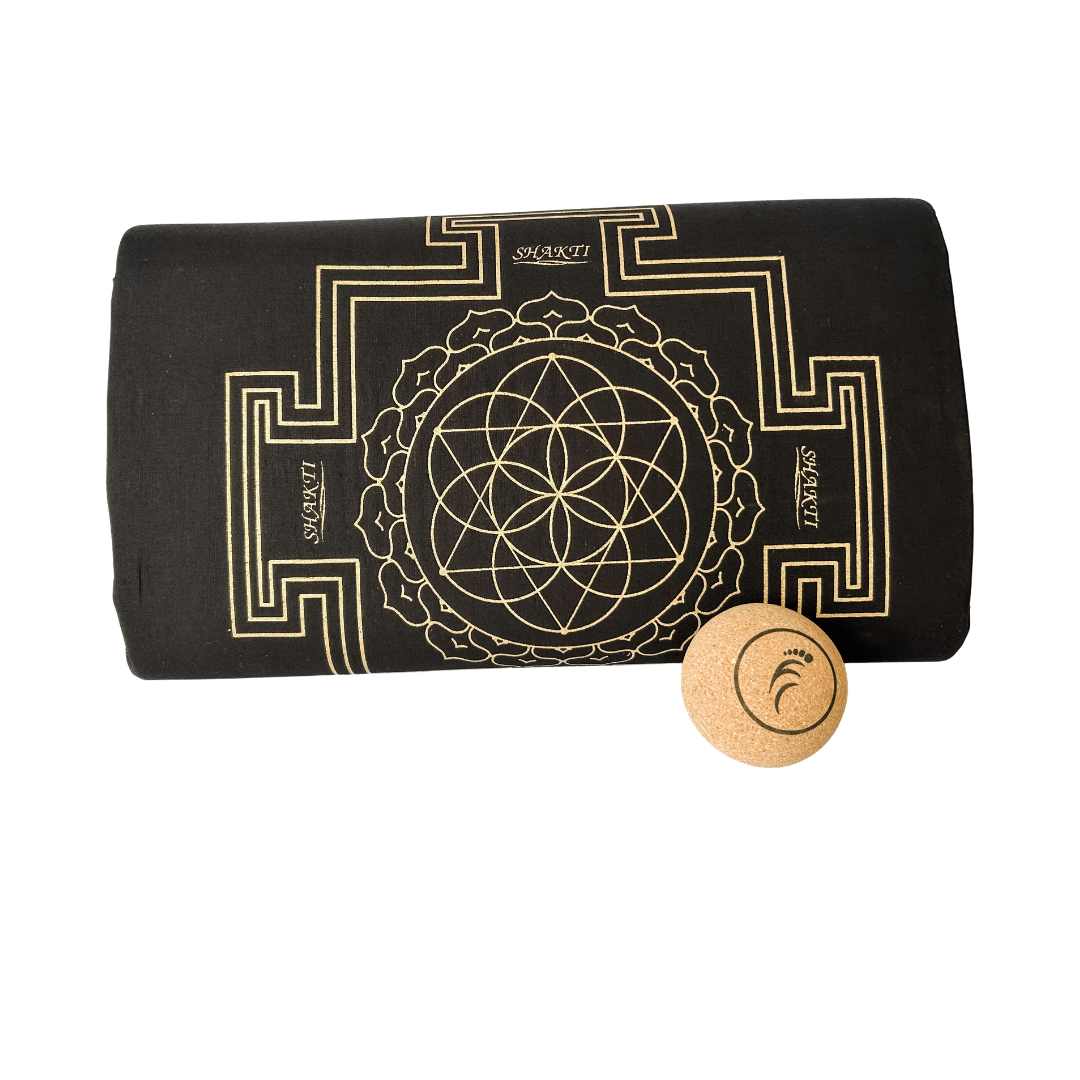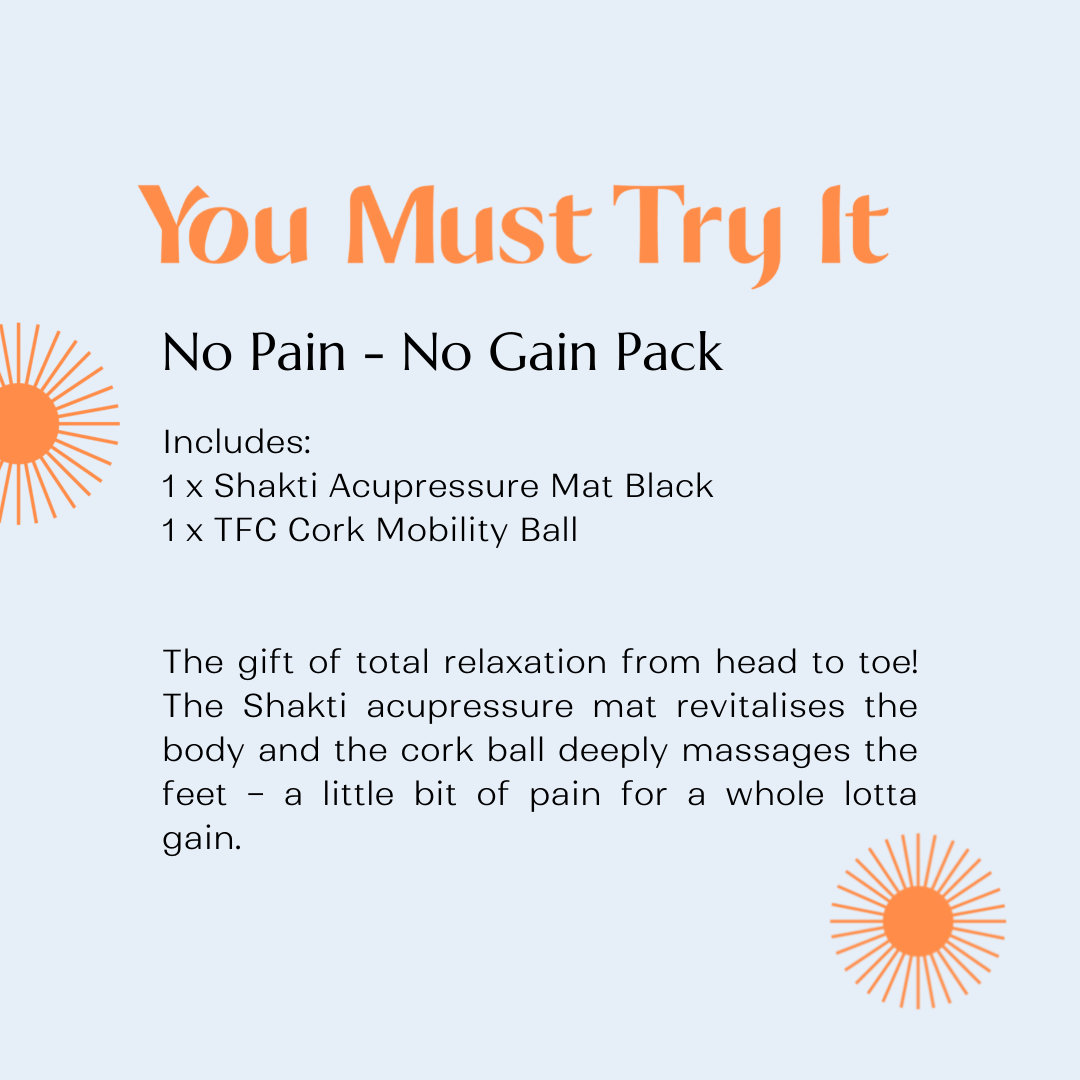 No Pain - No Gain Pack
The gift of total relaxation from head to toe! The Shakti acupressure mat revitalises the body and the cork ball deeply massages the feet – a little bit of pain for a whole lotta gain.
Pack includes:

1 x Shakti Acupressure Mat Black
This easy-to-use mat is an ideal tool to have at home for deep-tissue relaxation. It helps to:
Unlock decompression and deep relaxation
Assist circulation and wash away tension
Reset a restless mind
Promote deeper sleep
Encourage an ongoing sense of wellbeing

1 x TFC Cork Mobility Ball
The TFC Mobility Ball is a powerful tool for mobilising your feet, ankles, and calves, and the natural texture of the cork feels great underfoot.
Shakti Acupressure Original Mat - The most common way to Shakti is in bed before sleep. It's easy to add to your bedtime ritual, whether that's with a book or your favourite show. Just 20 minutes, lying down, under your blankets is all it takes to get started!

First, you will experience a prickly discomfort that is tempting to resist. Once you push through, the sensations melt into a tingly warmth, known as the addictive "Shakti burn". After 20 minutes it's time for the real reward—the full-body sensation kicks in, tension washes away and you're ready for deep sleep.

Cork Mobility Ball - Place the ball on the ground and pop the base of your little toe on top, applying as much bodyweight pressure as you can tolerate. It shouldn't be excruciating, but it shouldn't tickle either – go for a deep tissue massage kind of sensation.

Roll your foot side-to-side over the ball, maintaining the pressure, and then move progressively down the foot, rolling side-to-side towards the heel. Don't forget to breathe!

Your purchase includes lifetime access to TFC's Foot Training System with guided exercises designed by physiotherapists.

Copy and past this link into your browser to join for free:
https://courses.tfc-shopaus.com/offers/inkvaSSU
Shakti Acupressure Original Mat - Crafted in India - the birthplace of acupressure. Organic cotton & dyes - planet and skin-friendly.

Cork Mobility Ball - made of sustainable/eco-friendly cork.
Australia
Free shipping within Australia on orders over $99
Standard Shipping: $10
Express shipping: $15
International Orders
We deliver to USA, Canada, New Zealand, Europe, UK and most countries throughout the world using carrier calculated rates at the checkout.
If you are unable to order in your location, please contact us for a quote.
For more details visit our shipping page.
Acupressure is a great way to shift the body into a parasympathetic state, creating space for more health and healing.

You don't realise how much tension is held in our feet, and this helps to get into all those little stabilising muscle groups.
- Lynsey
Why You Must Try It
See what others are saying