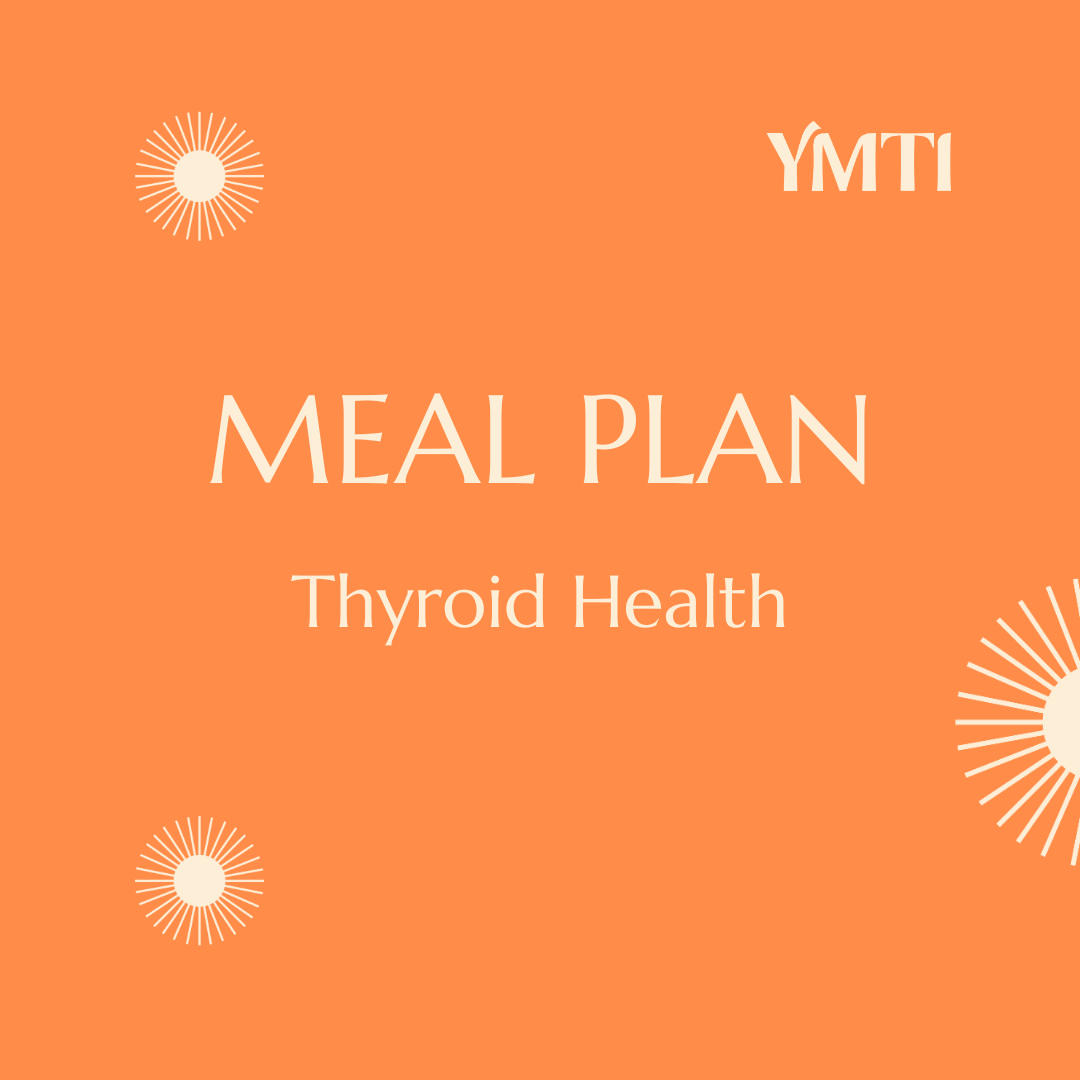 Meal Plan - Thyroid Health
Our in-house Nutritionist has developed a delicious meal plan focusing on Thyroid Health. This is a digital download including 7 days of breakfast, lunch, dinner & snacks.
This program is to show a sluggish thyroid some love. It includes foods that are shown to support thyroid health, such as selenium-rich nuts, nourishing bone broth, quality fats, iodine-packed seafood and omega 3's.

Soy free, Gluten free, Dairy Free

These are generalised meals plans that are not designed to fix an individual diagnosis. Clinical Health Coaching is available for in depth, personalised plans.
Once you complete your purchase, you will receive a link via email to download your meal plan.

You can access your content in the following ways:
- Download straight after your purchase from the checkout page.
- Download from the access content email you receive post-purchase titled 'Your You Must Try It Content'

If you have difficulties accessing your content, please email hi@youmusttryit.com
Australia
Free shipping within Australia on orders over $99
Standard Shipping: $10
Express shipping: $15
International Orders
We deliver to USA, Canada, New Zealand, Europe, UK and most countries throughout the world using carrier calculated rates at the checkout.
If you are unable to order in your location, please contact us for a quote.
For more details visit our shipping page.
- Lynsey
Why You Must Try It
See what others are saying