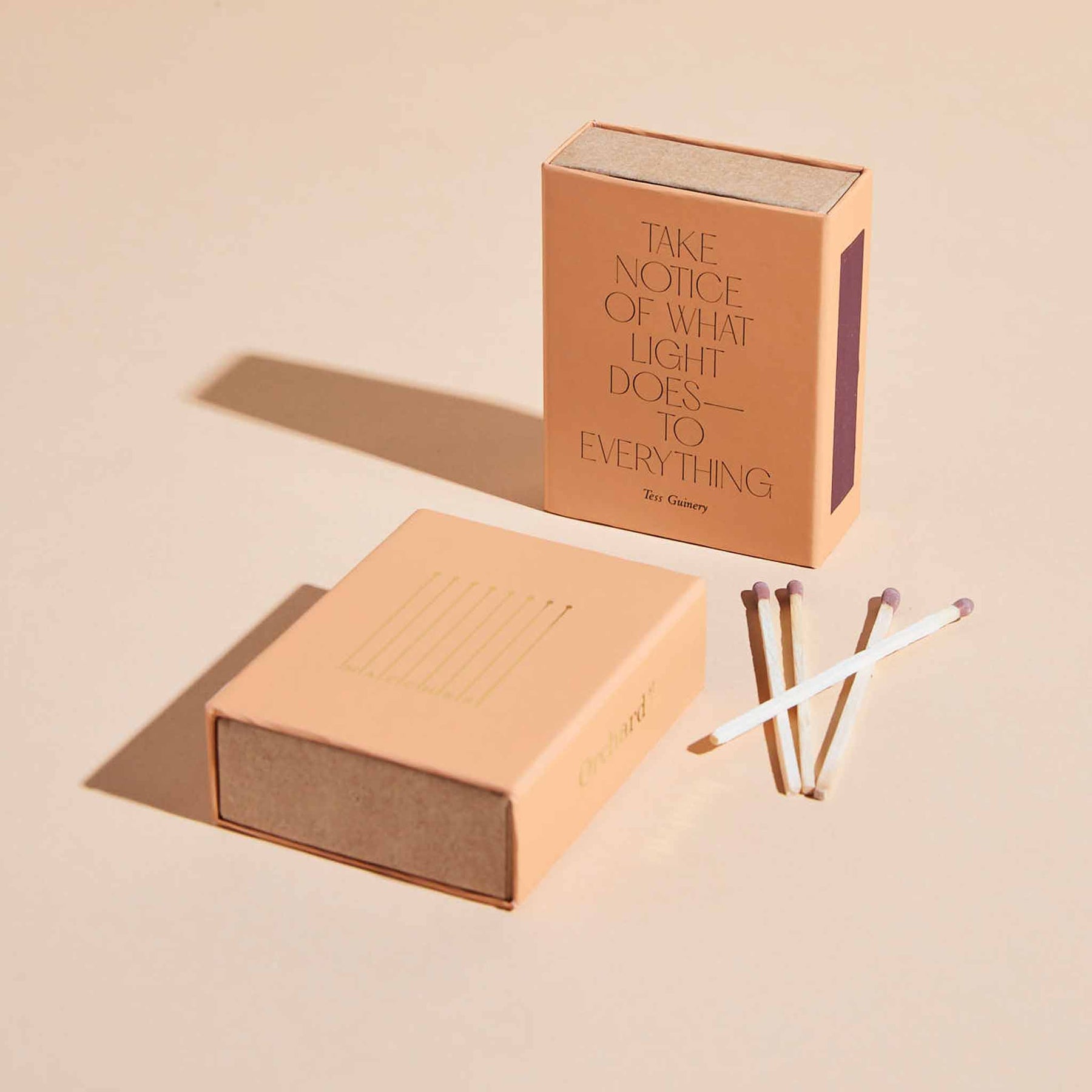 Matchbox
Fancy matches? Well, don't mind if we do! These beautifully packaged luxe matches add an extra sense of ceremony to lighting your favourite candle or incense.
A divine matchbox collaboration designed in union with artist Tess Guinery. 50 long matches held in a rigid gold foiled box, inscribed with Tess' transportive words.

1 matchbox containing 50 luxury long matches. Ignite, transcend and inspire.

Active Benefits:
The perfect accompaniment to ignite sacred moments, or daily adornment on a mantelpiece.

Please note that this item cannot be shipped internationally.
To light: press the head of the match against the striker on the matchbox and quickly drag it across.

Hold the match at a downward angle of ~ 45 degrees for optimal burn.
These matchsticks are made from cardboard and small wooden sticks.
Australia
Free shipping within Australia on orders over $99
Standard Shipping: $10
Express shipping: $15
International Orders
We deliver to USA, Canada, New Zealand, Europe, UK and most countries throughout the world using carrier calculated rates at the checkout.
If you are unable to order in your location, please contact us for a quote.
For more details visit our shipping page.
Surround yourself with beautiful things and you can turn anything into a ritual.
- Lynsey
Why You Must Try It
See what others are saying