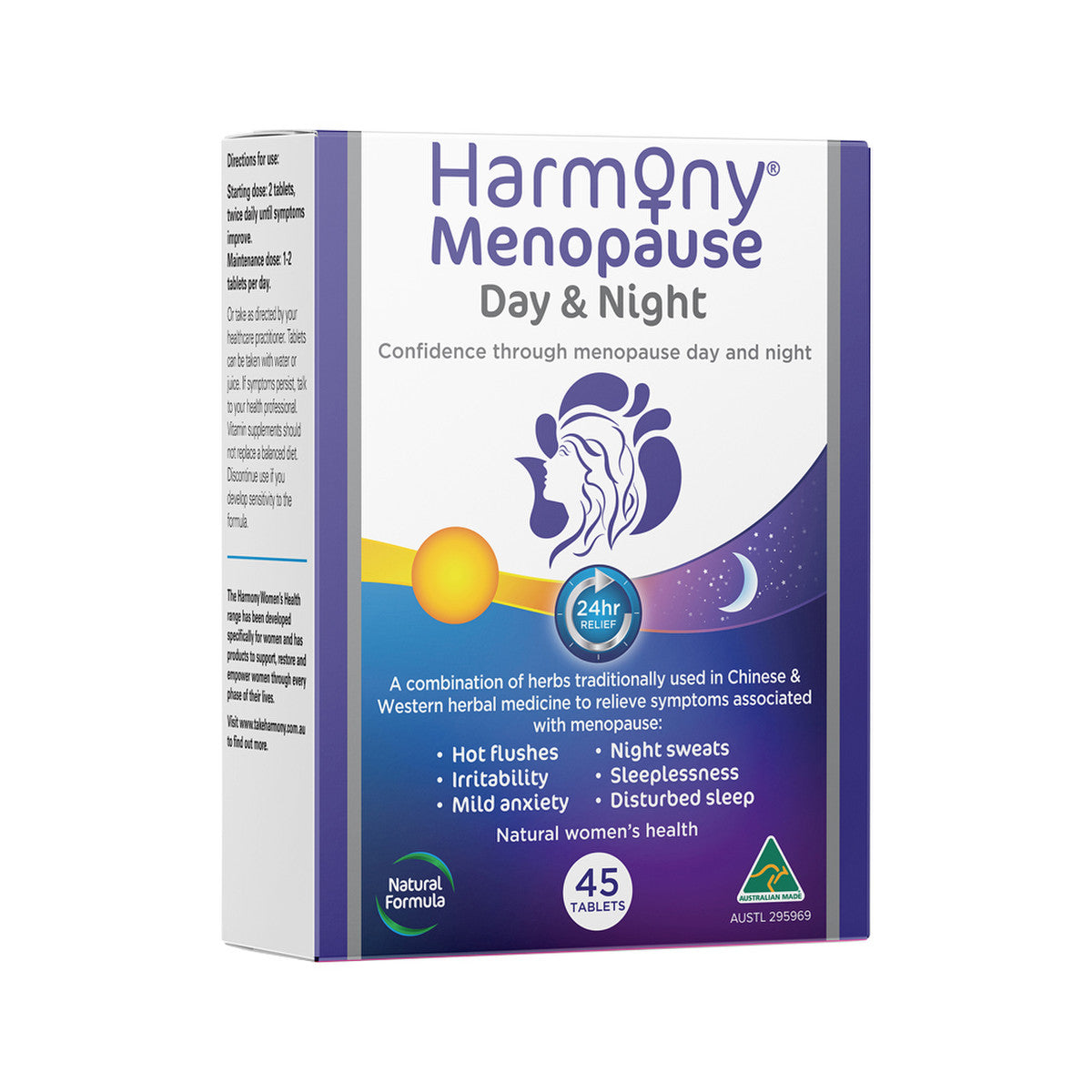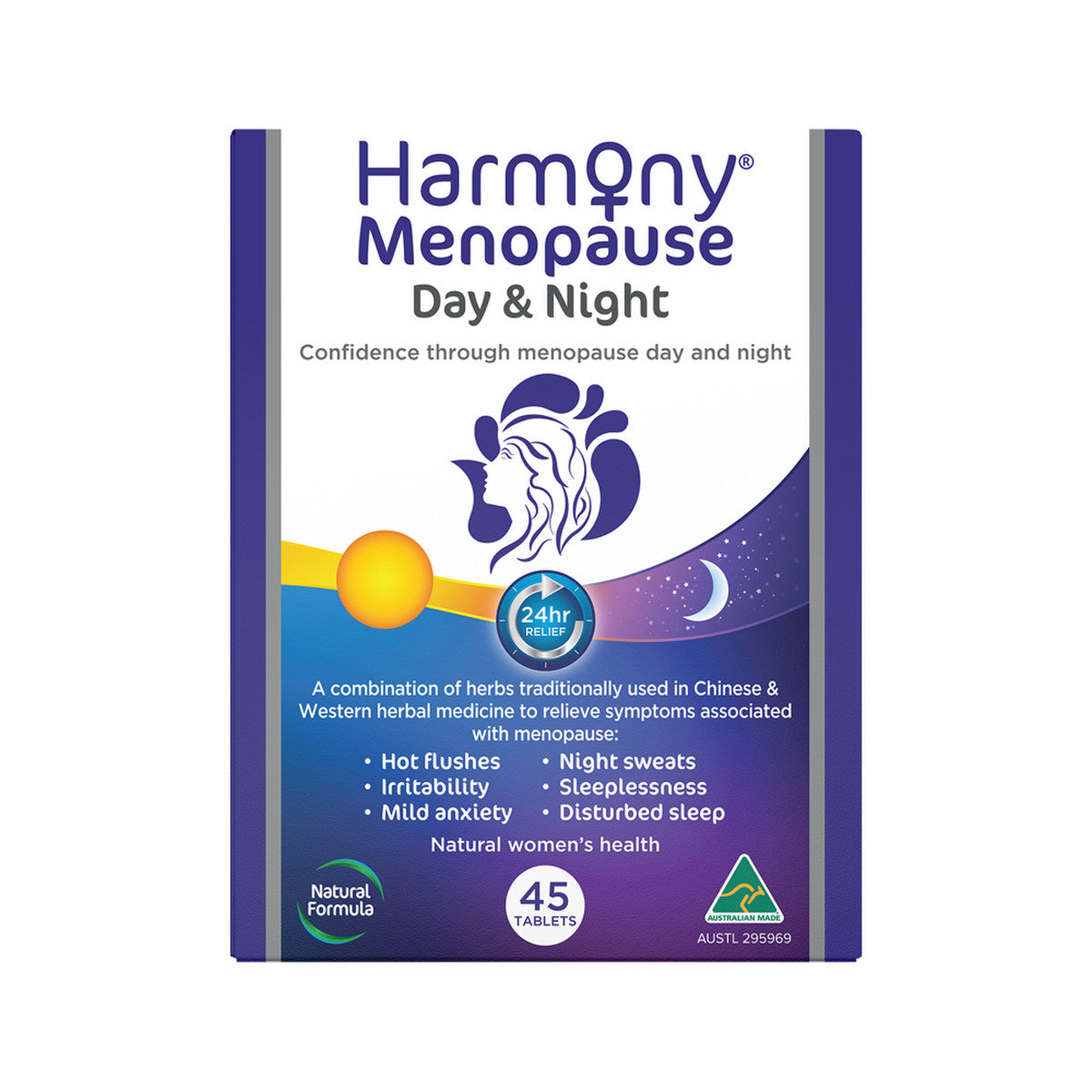 Martin & Pleasance Harmony Menopause Day & Night 45t
Harmony Menopause Day & Night is a synergistic blend of herbs traditionally used for menopause symptom relief day and night. This all natural formula contains a unique combination of ingredients that may induce sleep, relieve restlessness and may help to relieve hot flushes and night sweats.

1 x Box contains 45 Tablets. Starting dose 2 tablets/day. Maintenance dose 1-2 tablets/day or take as directed by your healthcare practitioner. 1 Box to last 22 - 45 days
FOR CONFIDENCE THROUGH MENOPAUSE

Harmony® Menopause was the first product created under the Harmony® brand to help women going through menopause. Harmony® Menopause is a synergistic blend of Chinese and Western herbs plus vitamins to support women during the hormonal changes of menopause to relieve the symptoms of menopause (and peri-menopause) as well as provide nourishment for the whole body.

The nature of Harmony® Menopause is balancing, cooling and calming. It helps to relieve sleeplessness, irritating, and fatigue. Most importantly, this nourishing blend is used to relieve hot flushes, night sweats and other menopausal symptoms.
Dosage:

Always read the label & follow the directions for use.
If symptoms persist, consult your healthcare professional.
If you have any medical conditions or are taking prescription medications, consult your healthcare professional prior to use as it may interact with some prescription medications.

Starting dose: 2 tablets, twice daily until symptoms improve
Maintenance dose: 1-2 tablets per day

Or take as directed by your healthcare practitioner

Directions:

Tablets can be taken with water or juice, before meals or at least one hour after meals. Discontinue if you develop sensitivity to the formula. If you are taking a course of hormone medication, seek advice from your prescribing practitioner.

Warning: We always suggest to consult your healthcare professional before use of product or if symptoms persist.


Rehmania, Chaste Tree, Angelica, Chinese Yam, Peony, Bupleurum, Calcium, Magnesium, Vitamin D3, Ziziphus

Free from dairy products, gluten, wheat, artificial flavours and sweeteners.
Australia
Free shipping within Australia on orders over $99
Standard Shipping: $10
Express shipping: $15
International Orders
We deliver to USA, Canada, New Zealand, Europe, UK and most countries throughout the world using carrier calculated rates at the checkout.
If you are unable to order in your location, please contact us for a quote.
For more details visit our shipping page.
"I love this one to help with better sleep regulation and to ease discomfort of hot flashes and temperature issues.
- Lynsey
Why You Must Try It
See what others are saying