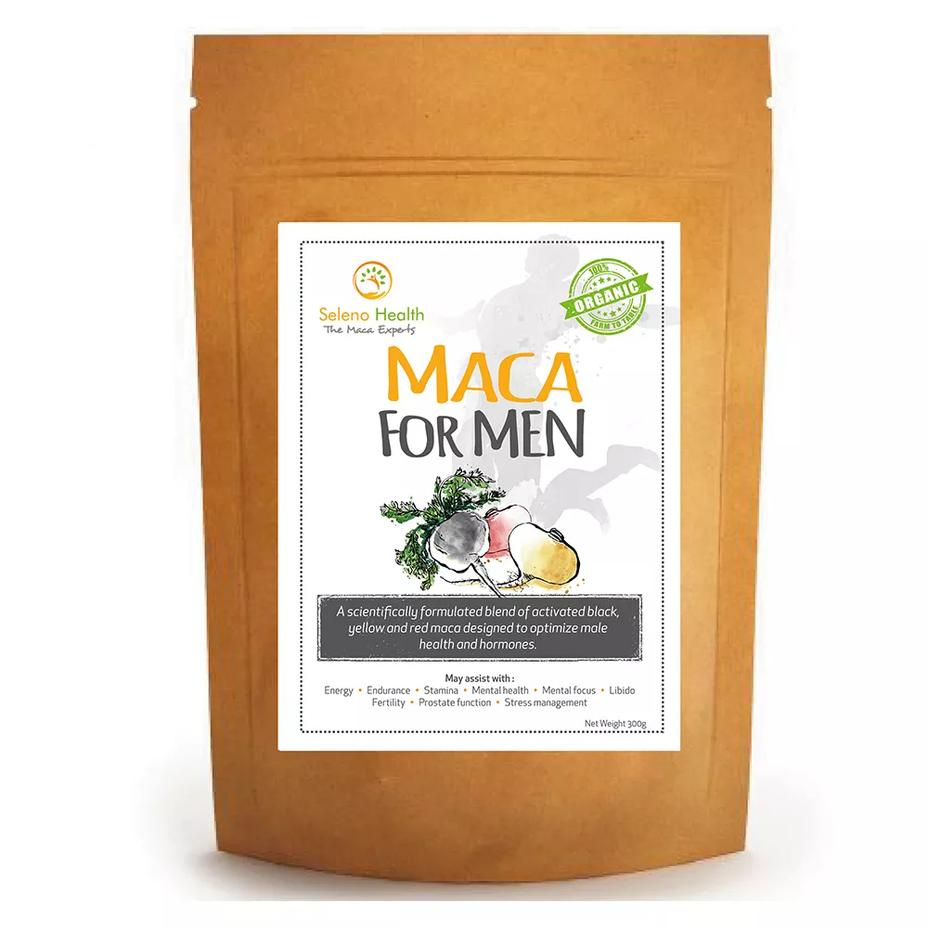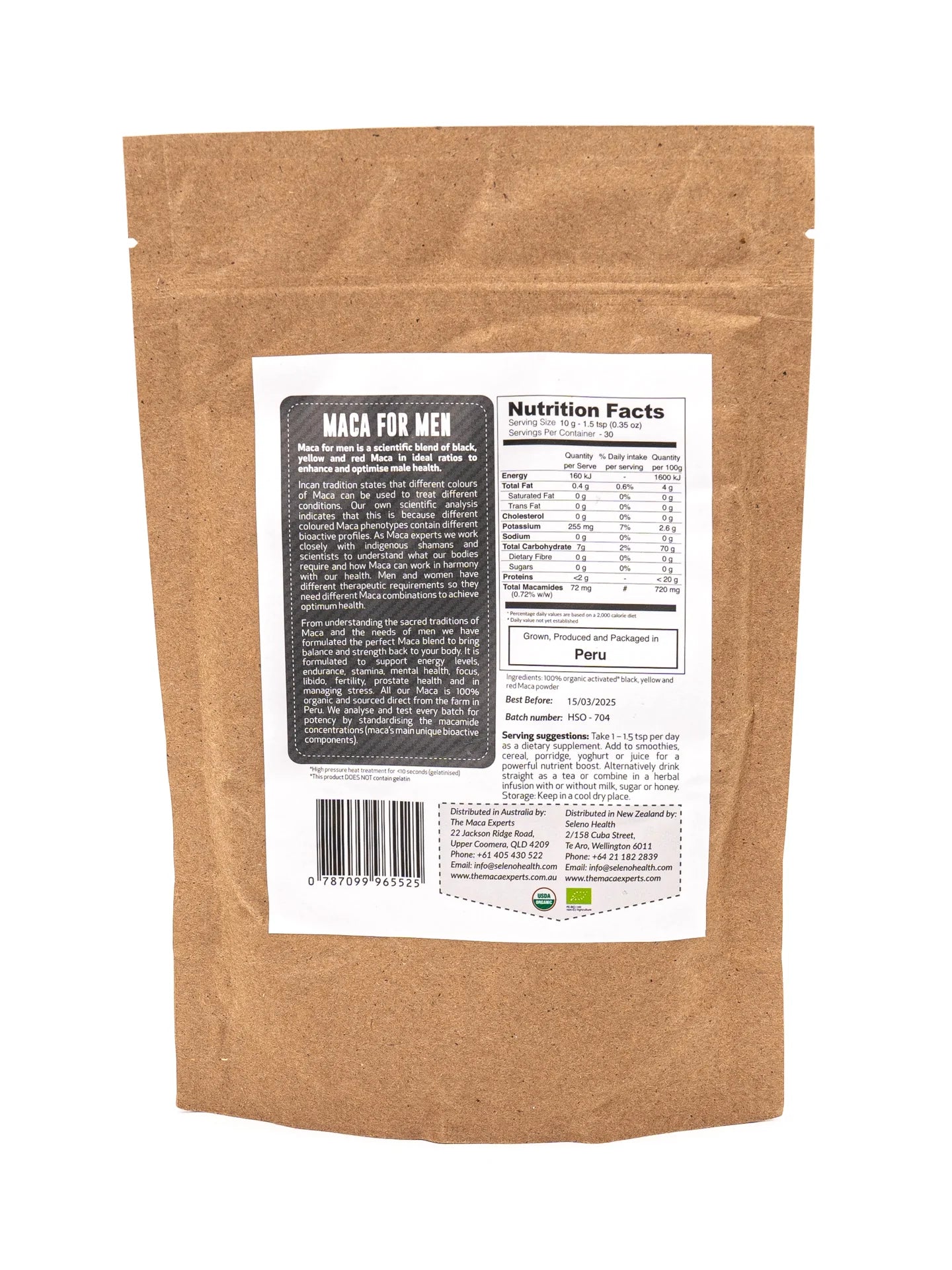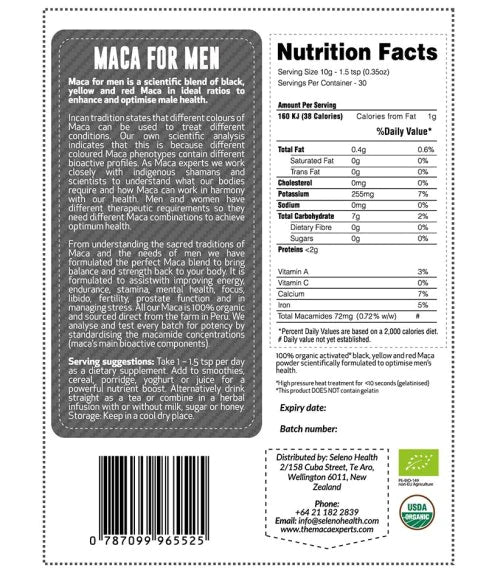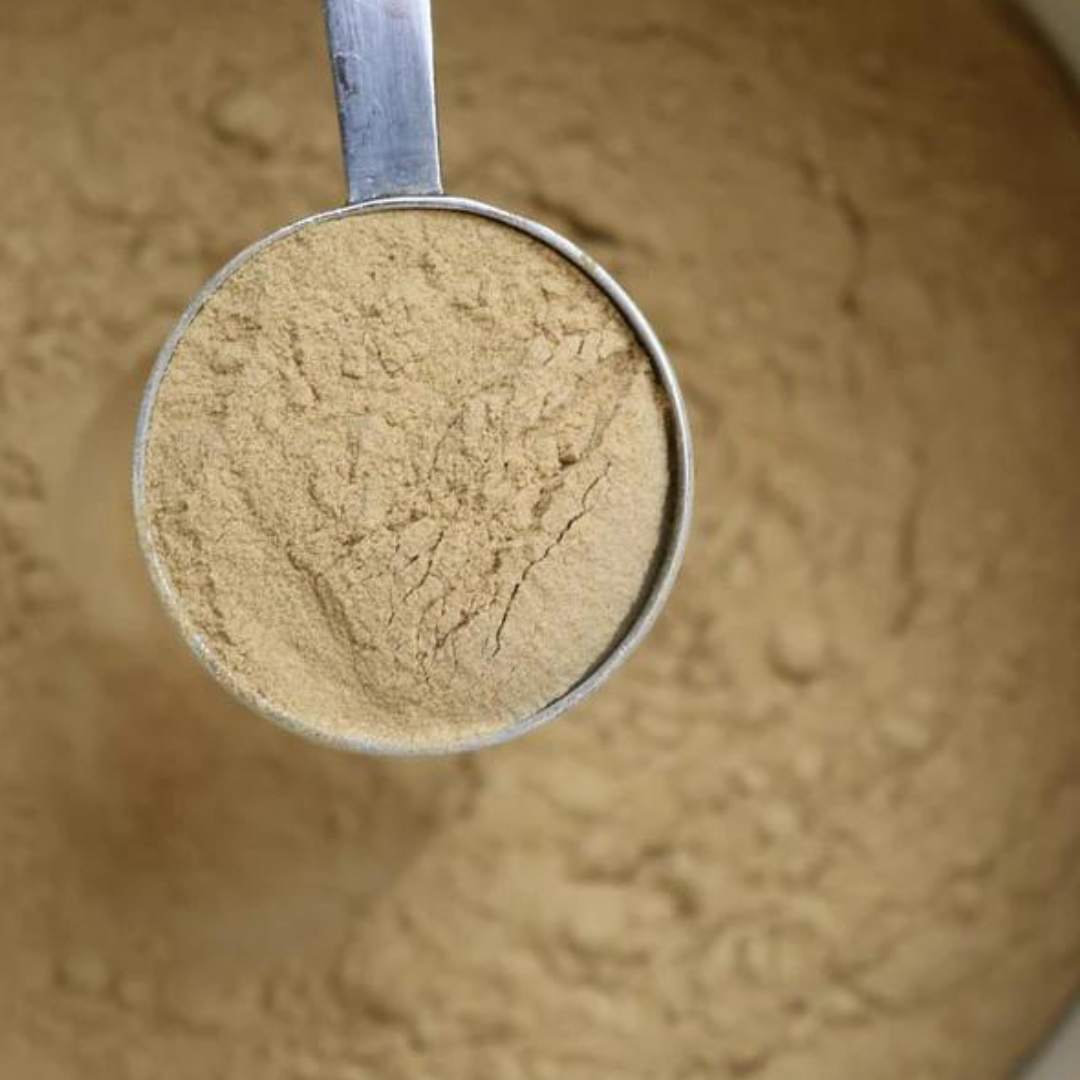 Maca for Men (300g)
If there's a man in your life you'd like to maca feel great*, we prefer this in a smoothie than water. It's specifically blended for overall feel-good man-health.

*Terrible gag. We know. 

With a deep understanding of the sacred traditions of Maca and the specific health needs of men, Seleno Health has formulated the perfect blend to bring balance and strength to his body.

Maca for Men is a scientific blend of red, yellow, and black 100% organic activated Maca in ideal ratios formulated to assist with managing stress, and boosting energy, endurance, stamina, mental health, focus, libido, fertility, and prostate function.
Serving suggestions: Take 1 tsp per day as a dietary supplement. Add to smoothies, cereal, porridge, yoghurt or juice for a powerful nutrient boost. Alternatively, drink straight as a tea or combine in a herbal infusion with or without nut milk and sweetener.
100% organic activated* black, red and yellow Maca powder scientifically formulated to optimise men's health. Total macamides: 0.72% w/w
Australia
Free shipping within Australia on orders over $99
Standard Shipping: $10
Express shipping: $15
International Orders
We deliver to USA, Canada, New Zealand, Europe, UK and most countries throughout the world using carrier calculated rates at the checkout.
If you are unable to order in your location, please contact us for a quote.
For more details visit our shipping page.
Maca is an incredible food to boost energy, performance and testosterone naturally for men.

Place a heaped tsp into a smoothie, on top of porridge, cereal or yogurt or even a 1/2 tsp into your coffee/tea.
- Lynsey
Why You Must Try It
See what others are saying