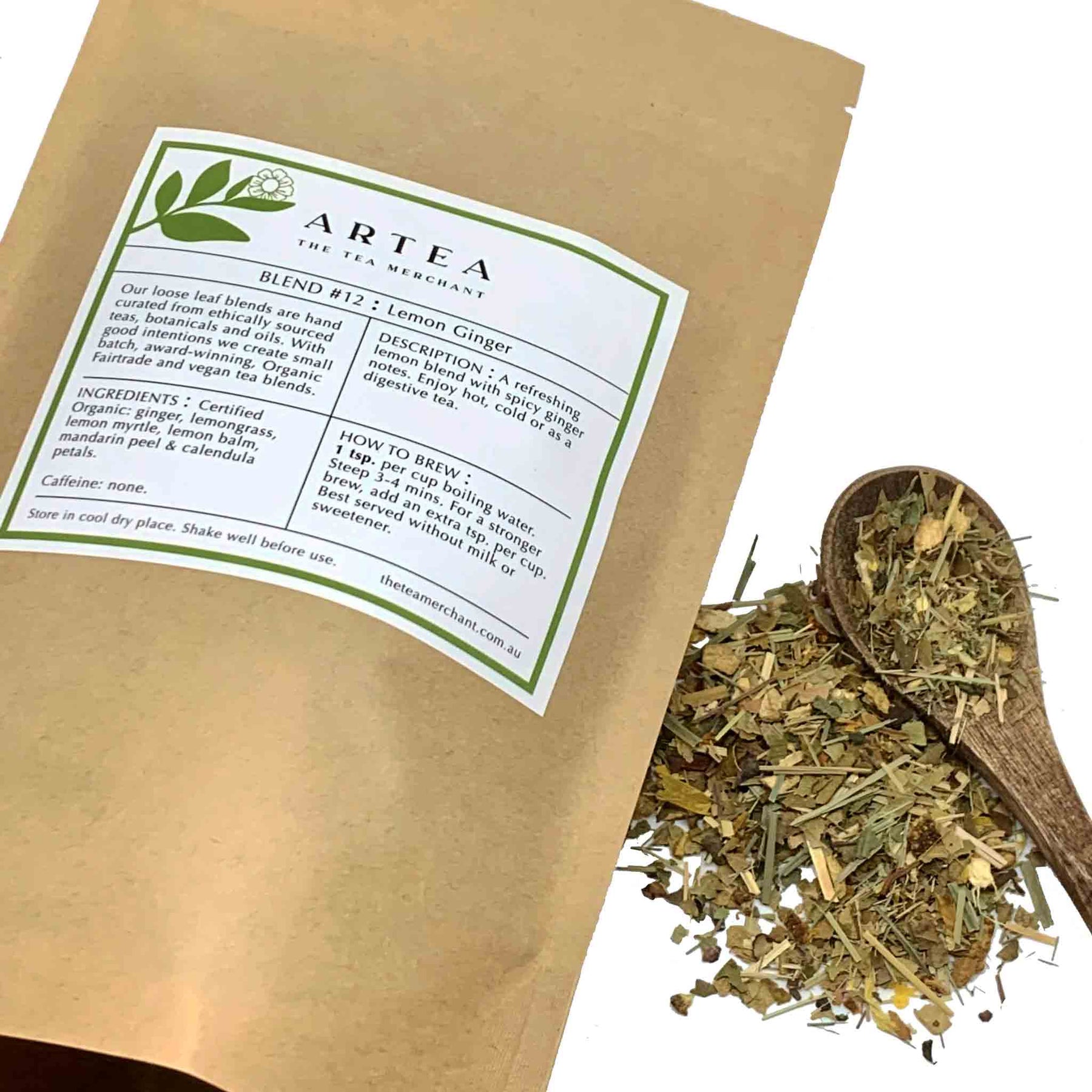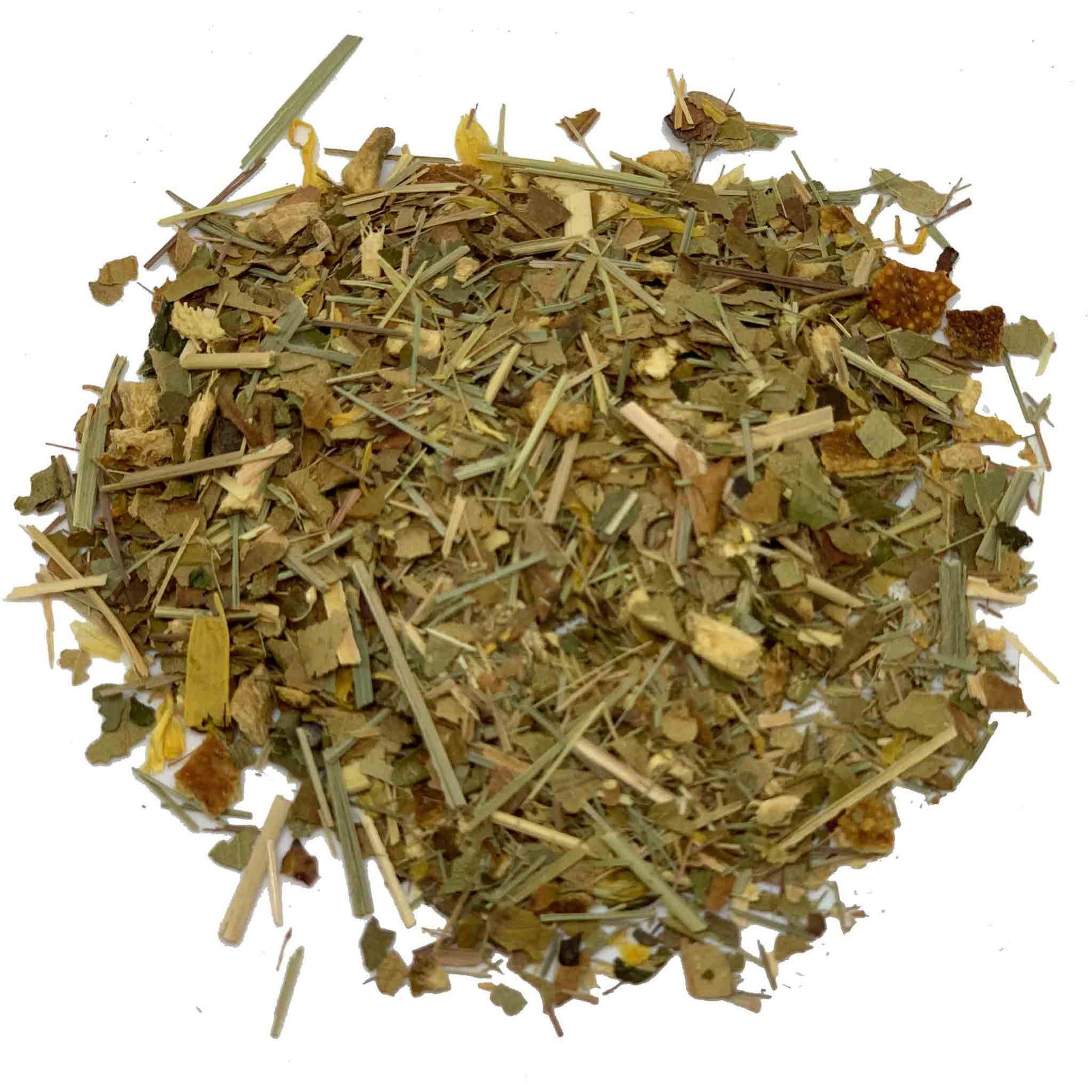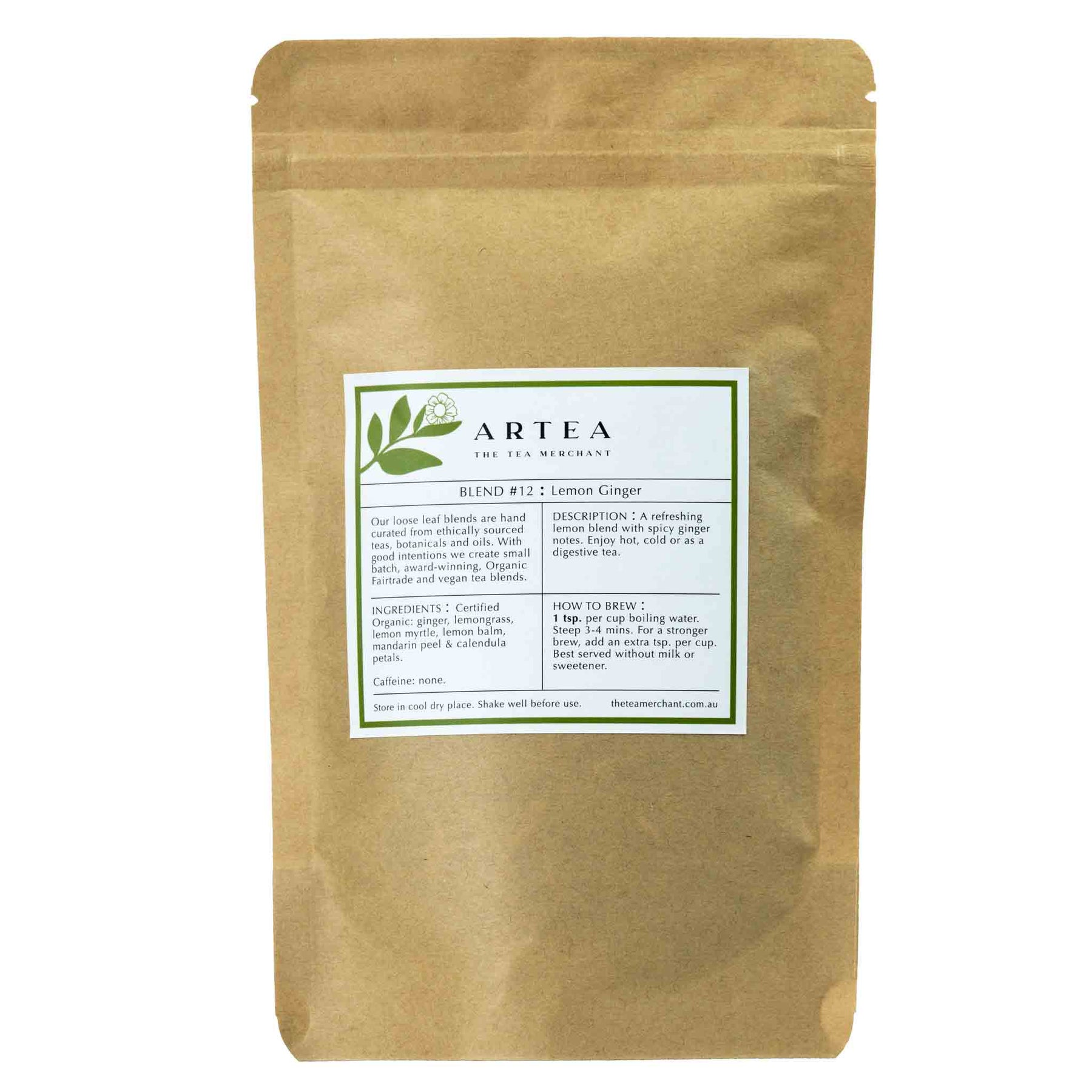 Lemon Ginger Tea (50g)
The perfect brew for when you're feeling blah. This gorgeous blend is our favourite pick-me-up!
An award-winning herbal blend, with refreshing lemony notes and a slightly spicy ginger finish. Full of health benefits, this blend can aid digestion, stress, anxiety, the immune and respiratory systems, and skin health. This is an uplifting and comforting blend that can be enjoyed any time of day.
Place 1 tsp. per cup boiling water. Steep 4-5 mins. For a stronger brew, add an extra tsp. per cup. Best served without milk. Can be enjoyed hot or as a refreshing iced tea.

Caffeine: none.

Certified Organic: lemon myrtle, ginger, lemongrass, lemon balm, mandarin peel & calendula petals.

Australia
Free shipping within Australia on orders over $99
Standard Shipping: $10
Express shipping: $15
International Orders
We deliver to USA, Canada, New Zealand, Europe, UK and most countries throughout the world using carrier calculated rates at the checkout.
If you are unable to order in your location, please contact us for a quote.
For more details visit our shipping page.
Great for both illness and digestion.

Steep anytime throughout your day.
- Lynsey
Why You Must Try It
See what others are saying