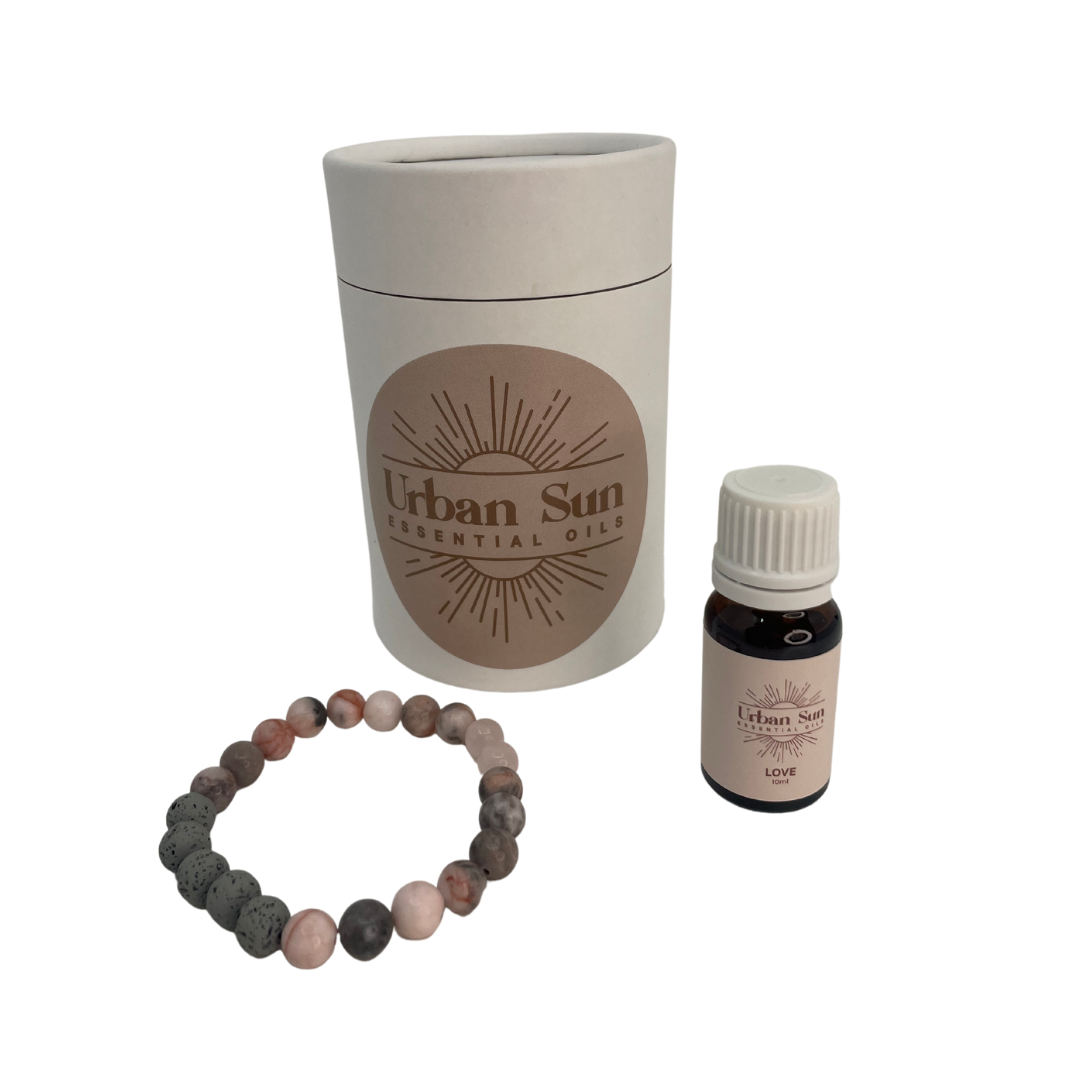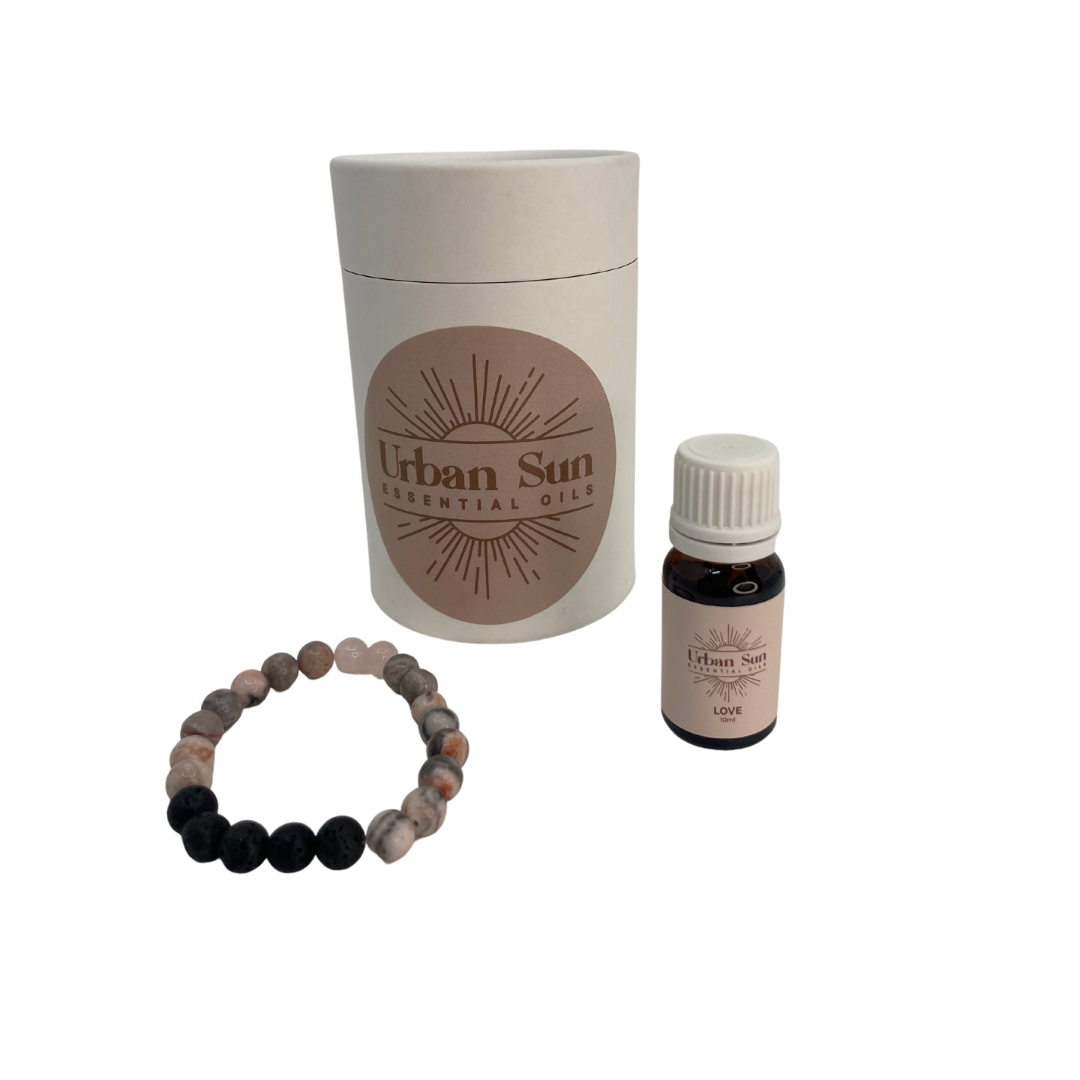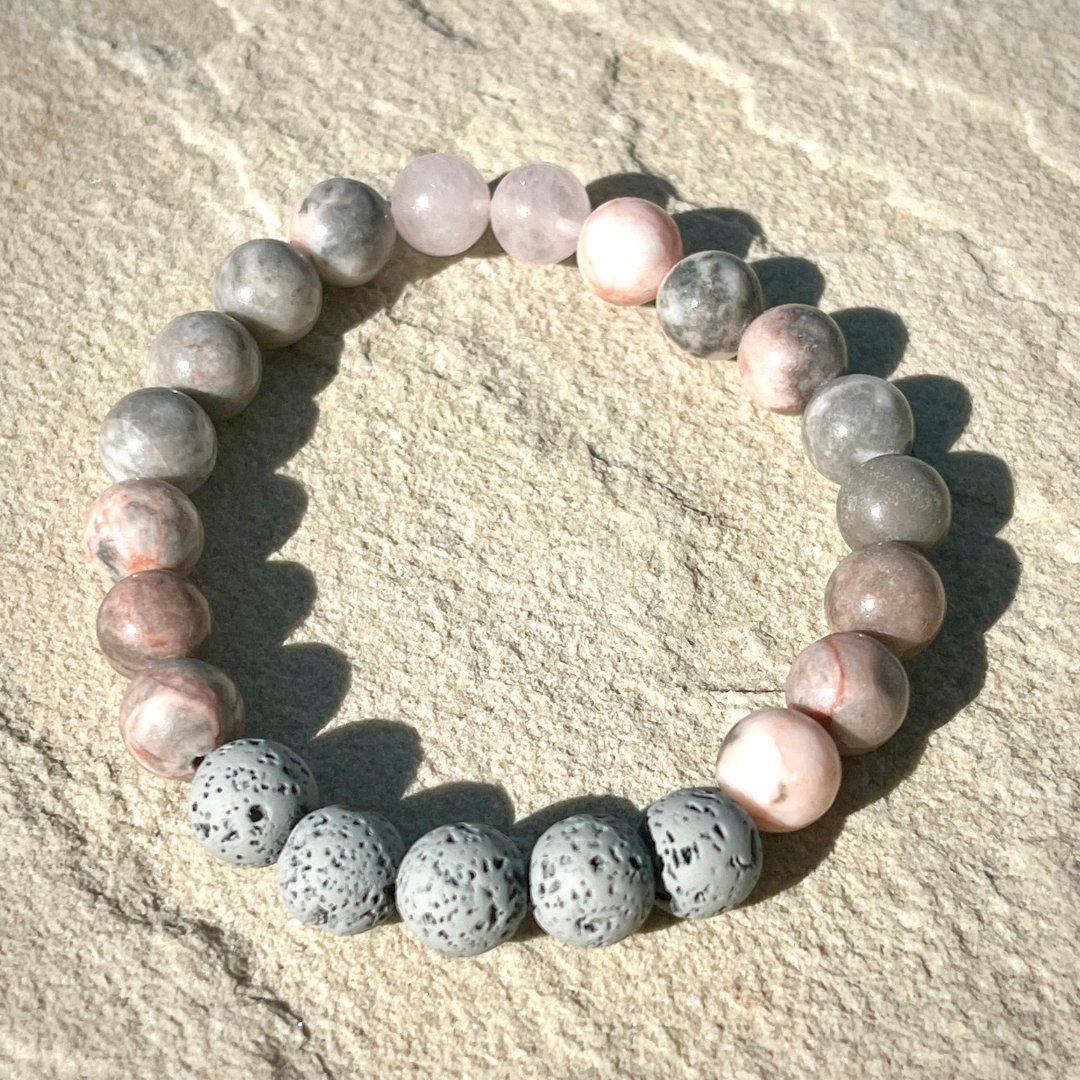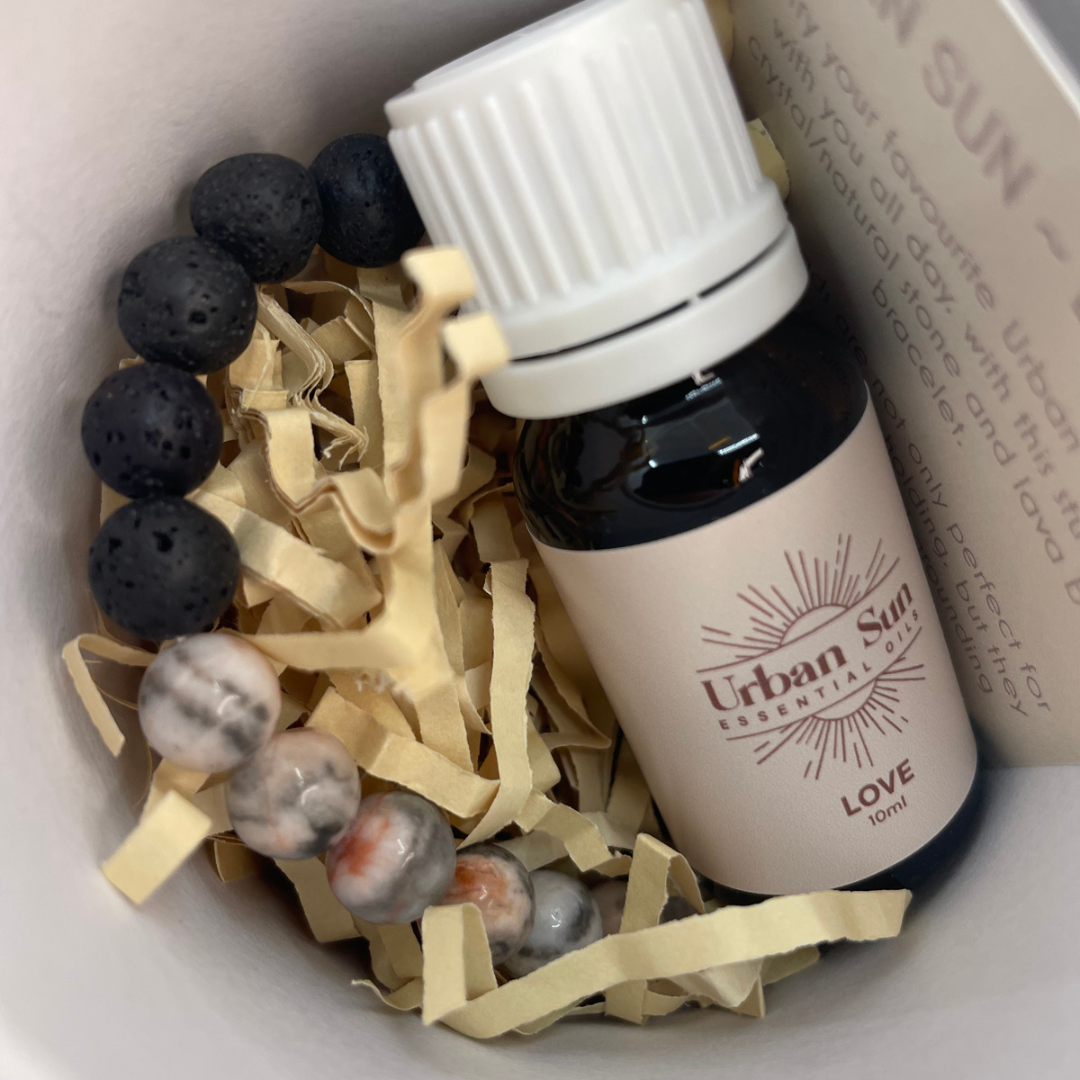 Lava Bracelet & Love Essential Oil Pack
This beautiful Lava Bracelet is worn for grounding, stress relief, and emotional support. Pink Jasper is known as the stone of empowerment and courage. It promotes inner strength, confidence and grounding. Includes Urban Suns Love Blend Essential oil. 
Lava stones are made from solidified molten lava and have grounding properties that help to promote clarity and emotional stability. Enhancing strength and courage they are great at absorbing essential oils and holding onto the aroma.
When applying an essential oil to your diffusing lava stone bracelet, apply only to the surface of Lava Stone. Apply only a single drop or two at any one time.

Allow the essential oil to dry before wearing.

Check for skin sensitivities before using any Essential Oils against your skin, if you experience any sensitivity discontinue use.

Never allow children or pets to chew or suck on the Lava Stones. Avoid using too much oil on your lava stones they do not need to be overpowering for your to experience their benefits.
Lava stones are made from solidified molten lava.

Love Blend - 100% Organically Grown Cananga Odorata (Ylang Ylang), Cinnamomum Zeylanicum (Cinnamon Leaf), Eremophila Mitchellii (Buddha Wood), Capparis Mitchellii (Wild Orange), Pogostemon Cablin (Patchouli)
Australia
Free shipping within Australia on orders over $99
Standard Shipping: $10
Express shipping: $15
International Orders
We deliver to USA, Canada, New Zealand, Europe, UK and most countries throughout the world using carrier calculated rates at the checkout.
If you are unable to order in your location, please contact us for a quote.
For more details visit our shipping page.
A beautiful addition to your daily ritual.
- Lynsey
Why You Must Try It
See what others are saying