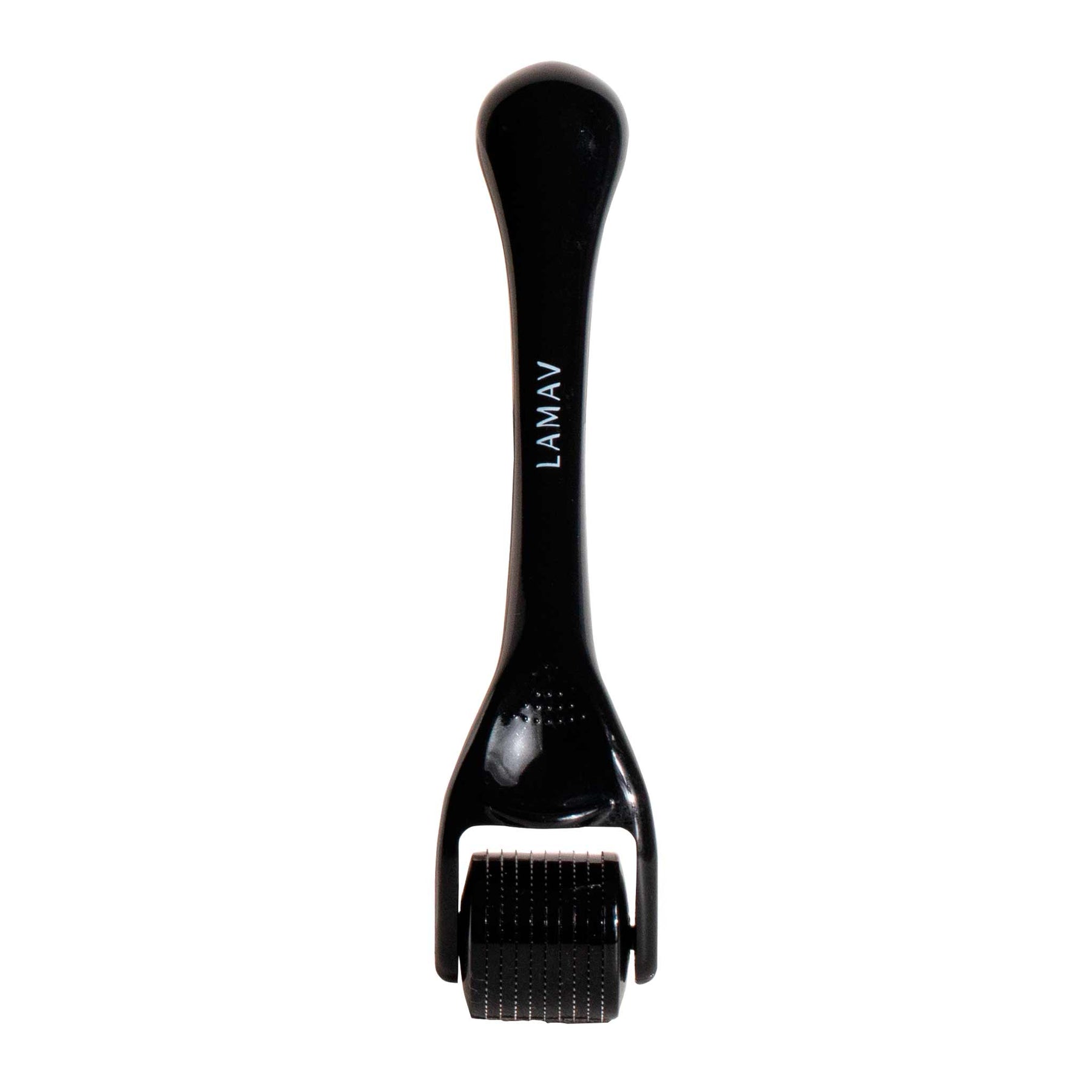 Micro Derma Roller
Get even more from your skincare routine with this easy-peasy roller! Micro-needling is the golden ticket for firmer, brighter skin that gobbles up your skincare products for deep-down nourishment.
Boost collagen and elastin production with the LAMAV Micro Dermal Roller (0.3mm). With 540 micro needles, this facial tool helps to promote clearer, brighter, more evenly toned skin.

When gently rolled across the surface of the skin, it creates tiny micro-wounds or 'pathways' which help enhance the healing process and increases the rate at which collagen and elastin are produced by boosting cellular turnover.

It also enhances the absorption of bio-actives by allowing products to penetrate more deeply. As a result, the skin appears brighter, tighter, and smoother—and over time, it helps to improve the visible signs of skin ageing including fine lines, wrinkles, and pigmentation.
Cleanse face thoroughly.

Gently roll the Roller over the area you wish to treat 4-5 times horizontally. 4-5 times vertically. 4-5 times diagonally to the left and 4-5 diagonally to the right. Avoid eyes and lips.

After rolling, the area area will become red and you may experience mild discomfort, this is normal.

Apply your La Mav Serum and Moisturiser.
540 titanium micro needles (0.3mm)
Australia
Free shipping within Australia on orders over $99
Standard Shipping: $10
Express shipping: $15
International Orders
We deliver to USA, Canada, New Zealand, Europe, UK and most countries throughout the world using carrier calculated rates at the checkout.
If you are unable to order in your location, please contact us for a quote.
For more details visit our shipping page.
Using microderm rollers can encourage better collagen production at the surface of the skin and facilitate better absorption into the lower layers of the epidermis.

I use my roller before applying a night serum and using my red light therapy mask.
- Lynsey
Why You Must Try It
See what others are saying