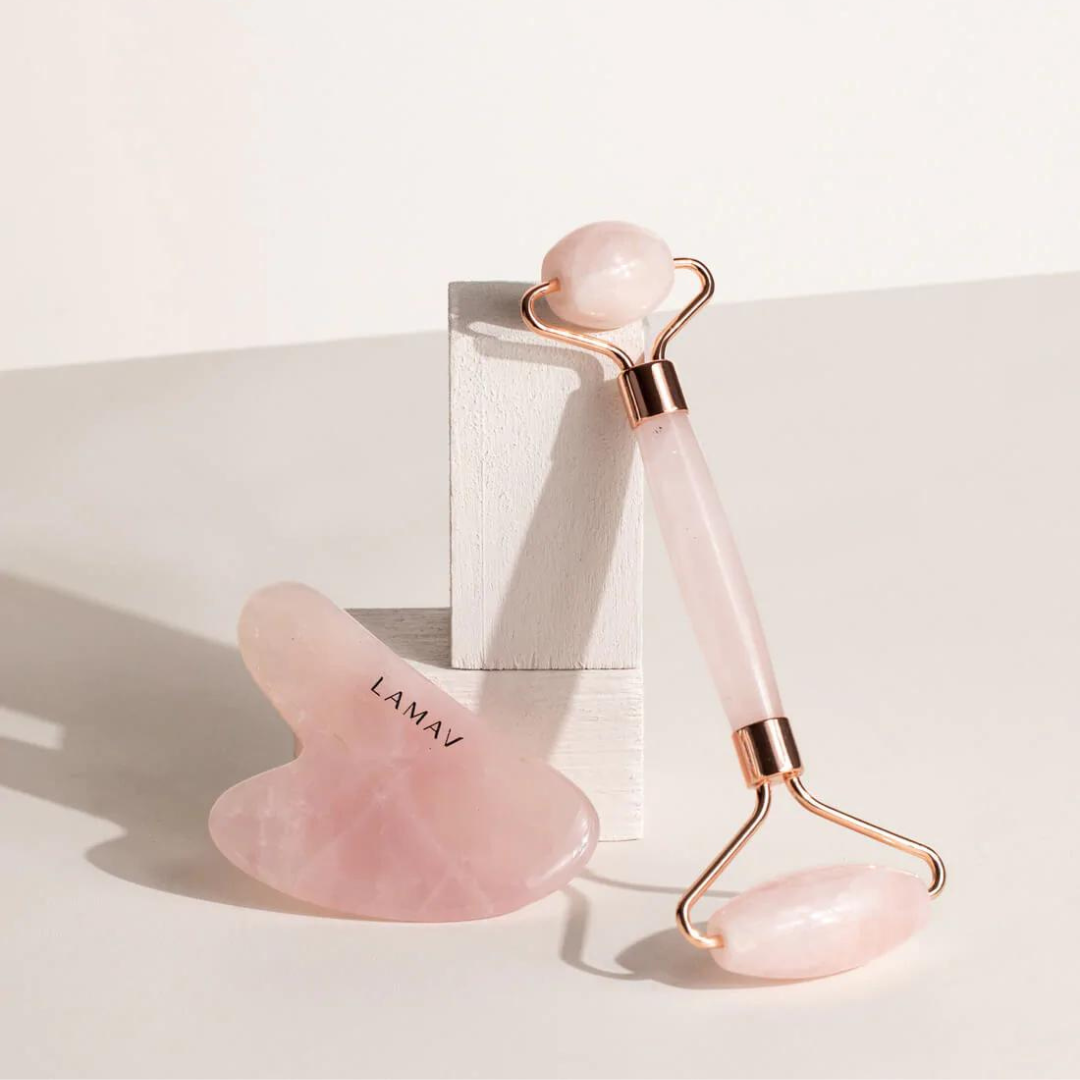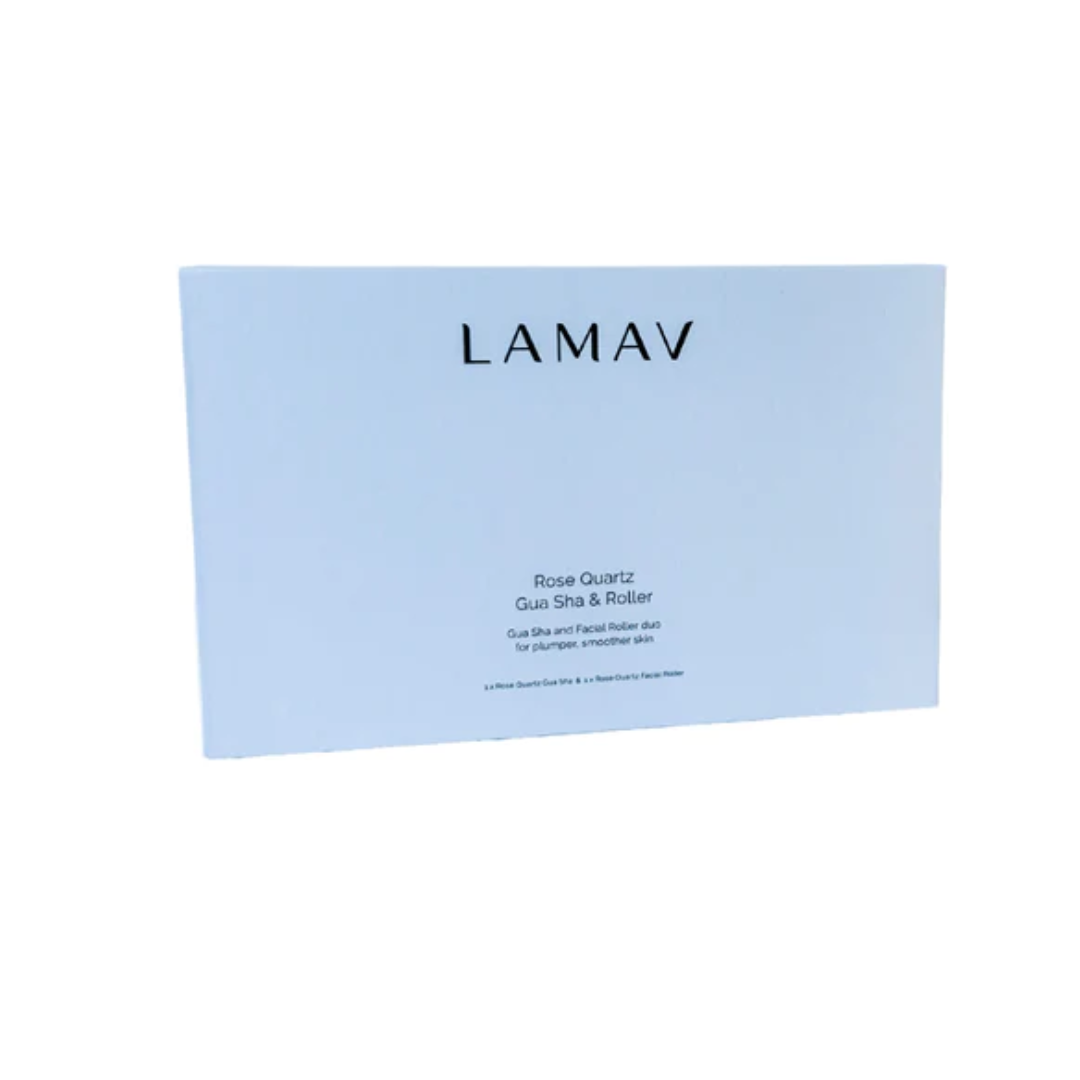 Quartz Gua Sha Roller Set
Gua Sha isn't just fun to say, it's a tension-melting, skin-firming, inflammation-busting step that'll boost your skincare routine and get you glowing.
Boost your beauty routine and discover more radiant skin with LAMAV's Gua Sha and Facial Roller Set.

Helping to encourage skin cell rejuvenation and stimulate lymphatic drainage, this healing kit works to reduce inflammation and enhance your skin's ability to absorb and utilise bio-actives.

Regular use of Gua Sha set will plump, brighten and smooth skin—improving the appearance of dull complexions.
Complete your normal skincare routine. Use these tools with your serum or facial oil.

Gua Sha -
Hold curved side of the Gua Sha to your face at a 45-degree angle and use medium pressure. Starting along the jawline and chin, work upwards towards your hairline.

Below cheek bone, work up and outwards towards the ear on each side using medium pressure. Complete on both sides.

Work gently around the yes as the skin is delicate. Without dragging, work from the inside to the temples. Complete on both sides.

Then along each brow bone upwards towards the temples. When you get to the temple increase the pressure slightly to help relieve any tension in the area. Complete on both sides.

Gently hold down eyelid with your finger, and work from the middle of the forehead to the hairline on each side.

Repeat each stroke on each area around 5 times.

Roller -

Starting under your chin roll the roller up towards your ears. Complete on both sides.

Roll the roller from your chin along your jawline, travelling towards your temple. Complete on both sides.

Use the face roller to roll out, towards your hairline, under the cheek bones and the along them move up the face to the eye area with the same motion. At the eye area change to small roller and complete both sides.

Roll flat along the brows from center to hairline, and then upwards on the forehead.

Repeat up to 5 times. For long term results use daily for 5-10 minutes.




Made with rose quatrz and metal alloy
Australia
Free shipping within Australia on orders over $99
Standard Shipping: $10
Express shipping: $15
International Orders
We deliver to USA, Canada, New Zealand, Europe, UK and most countries throughout the world using carrier calculated rates at the checkout.
If you are unable to order in your location, please contact us for a quote.
For more details visit our shipping page.
The equivalent of lymphatic drainage for the face - anytime you increase circulation to an area the body heals faster.
- Lynsey
Why You Must Try It
See what others are saying