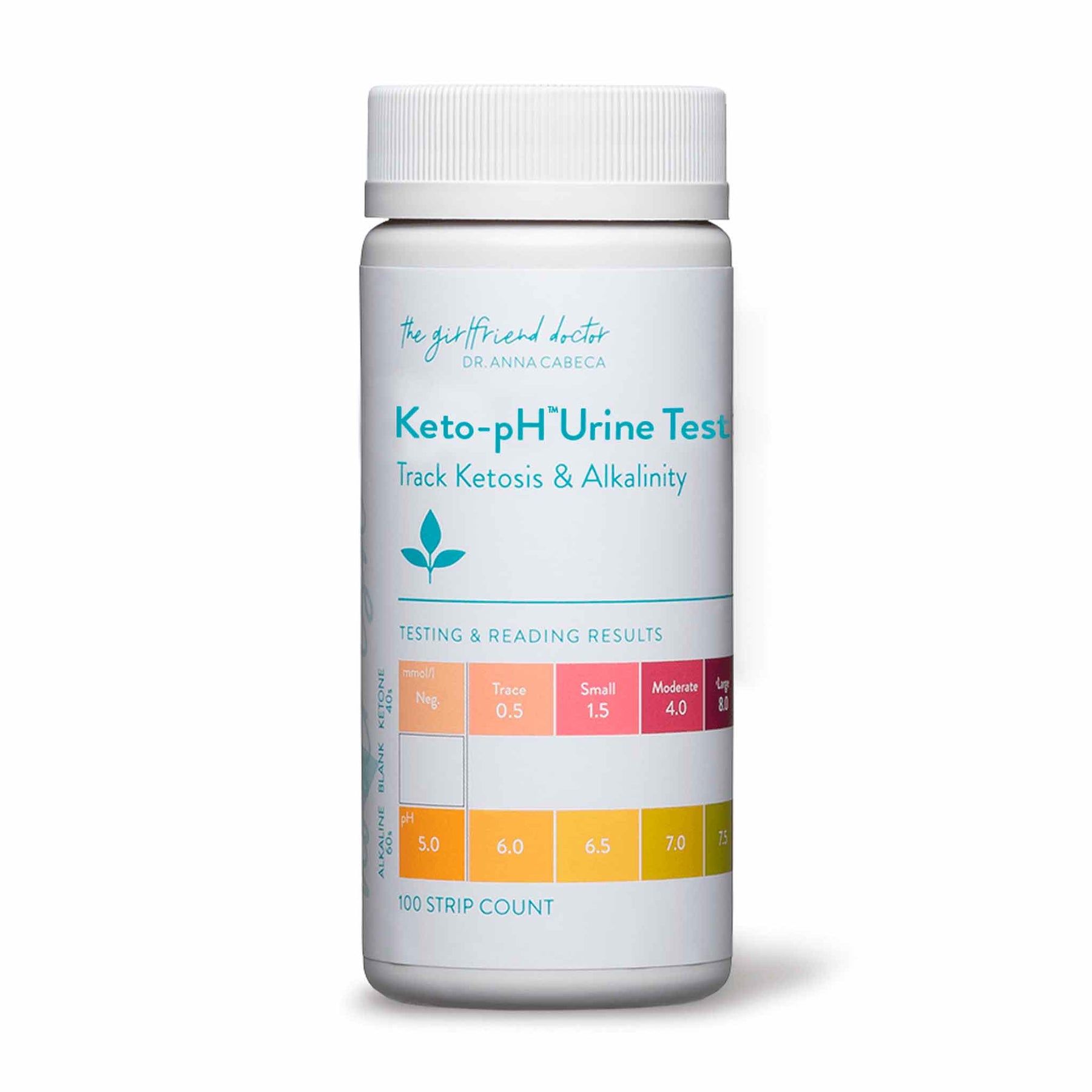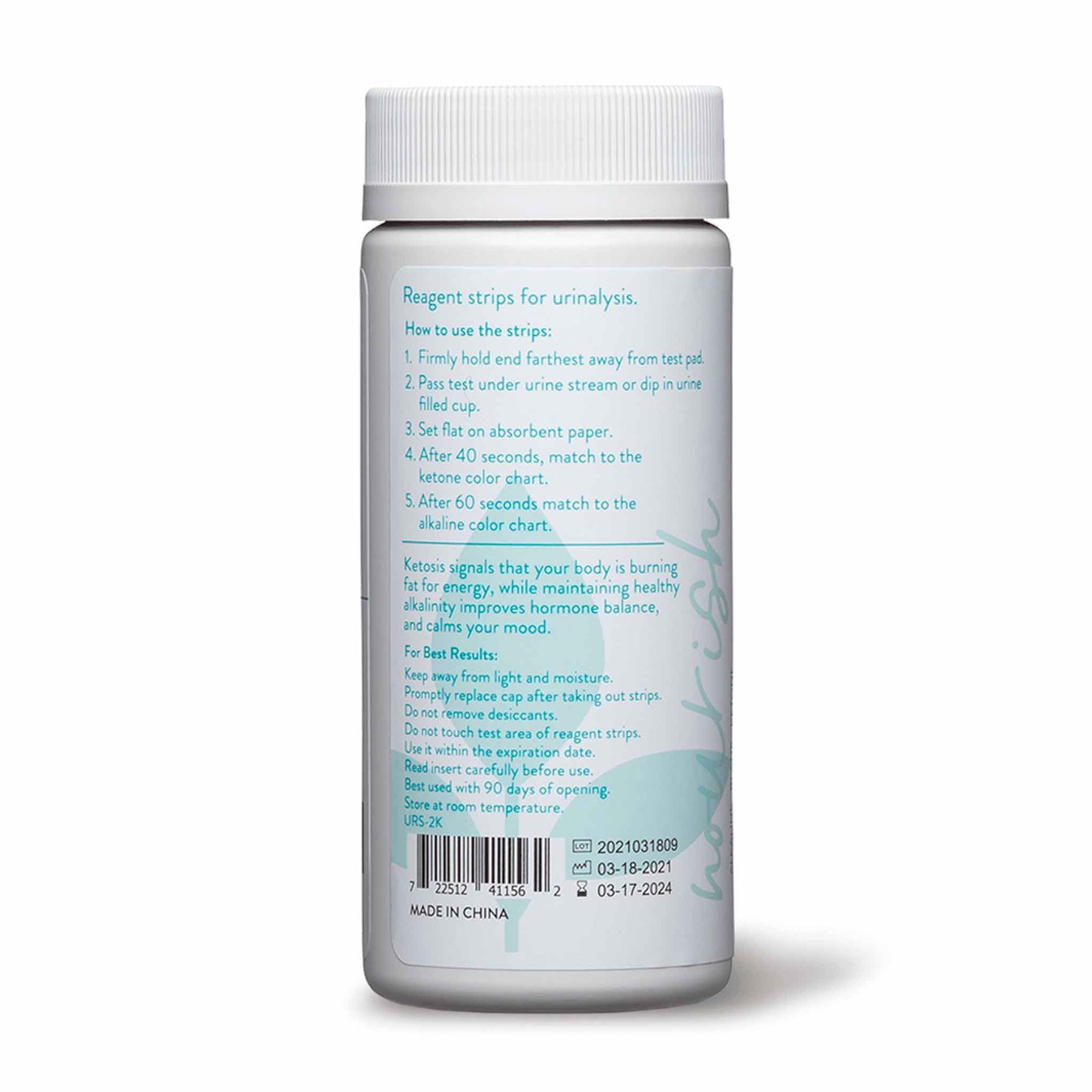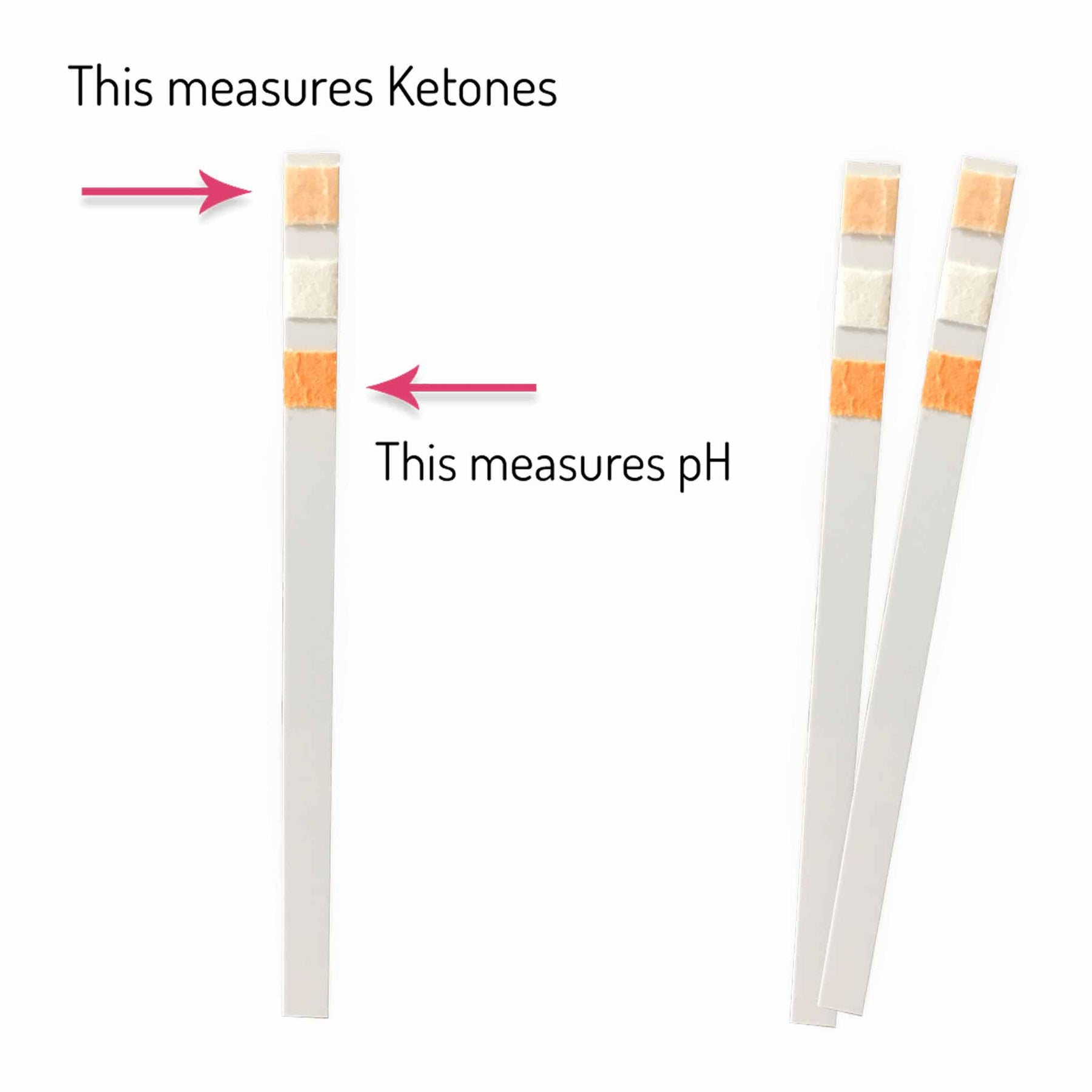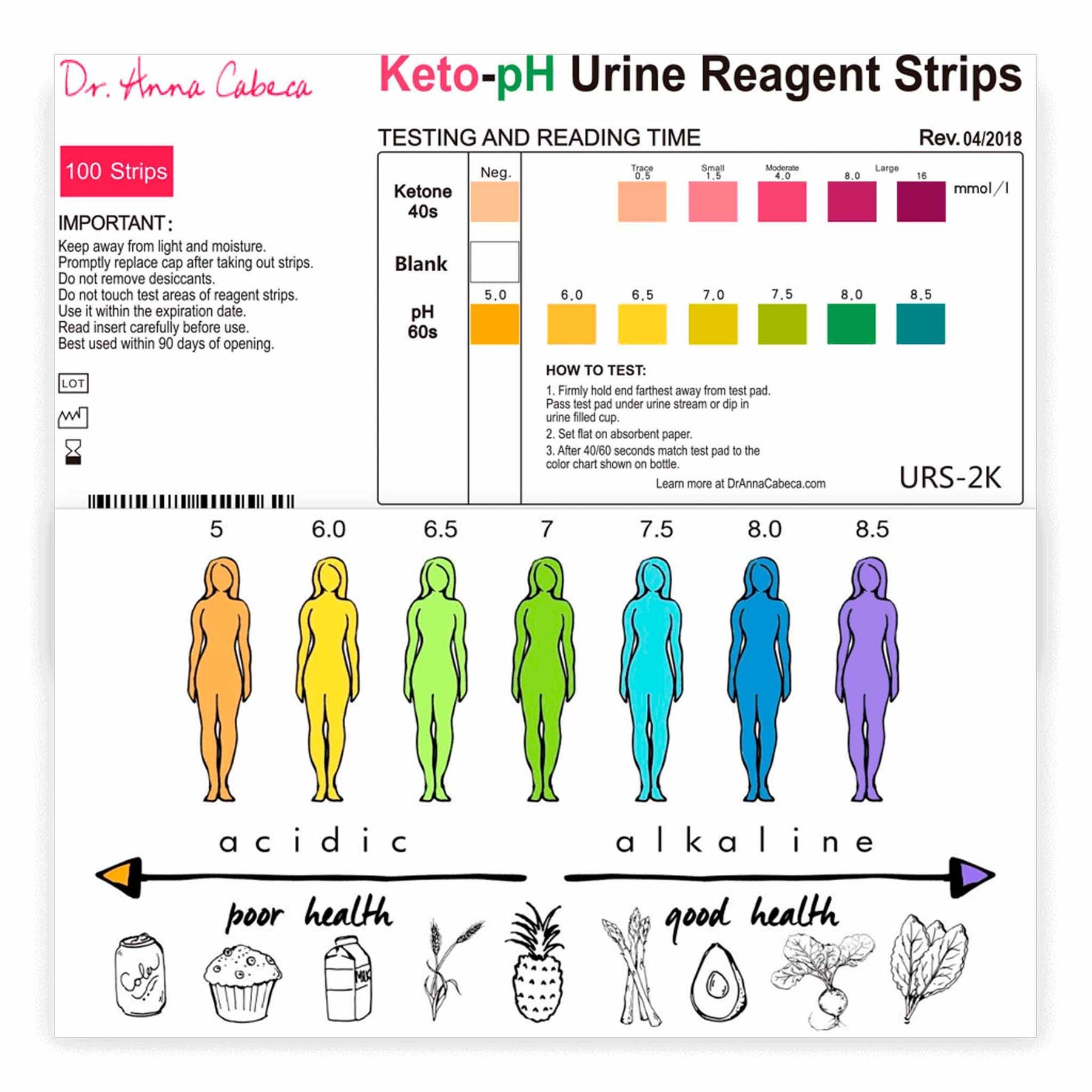 Keto-pH Urine Strips
It's incredible how much your wee can tell you about your health! These strips test for pH as well as ketones, and are easy to use and read.
According to Dr. Anna, testing (not guessing!) is the key to weight loss success - especially if you're over the age of 40 or menopausal.

These test strips will help you stay in an alkaline state and in ketosis, two factors Dr. Anna believes are vital for healthy fat loss, stable moods, and balanced hormones.
How to use the strips:
1. Hold strip furthest away from test pad.
2. Pass test pad in urine stream or dip
in urine filled cup.
3. Set flat on absorbent paper.
4. After 40 seconds, match to the ketone
colour chart.
5. After 60 seconds match to the alkaline
colour chart.

It is essential to get a urine pH >7 prior to getting into ketosis for best results.

Test 3 times per day. The package has 50 strips in a foil package to preserve freshness
Australia
Free shipping within Australia on orders over $99
Standard Shipping: $10
Express shipping: $15
International Orders
We deliver to USA, Canada, New Zealand, Europe, UK and most countries throughout the world using carrier calculated rates at the checkout.
If you are unable to order in your location, please contact us for a quote.
For more details visit our shipping page.
Fantastic way to get your body's feedback on health. A morning and evening urine pH sample can help you measure inflammation, acidity and ketosis.
- Lynsey
Why You Must Try It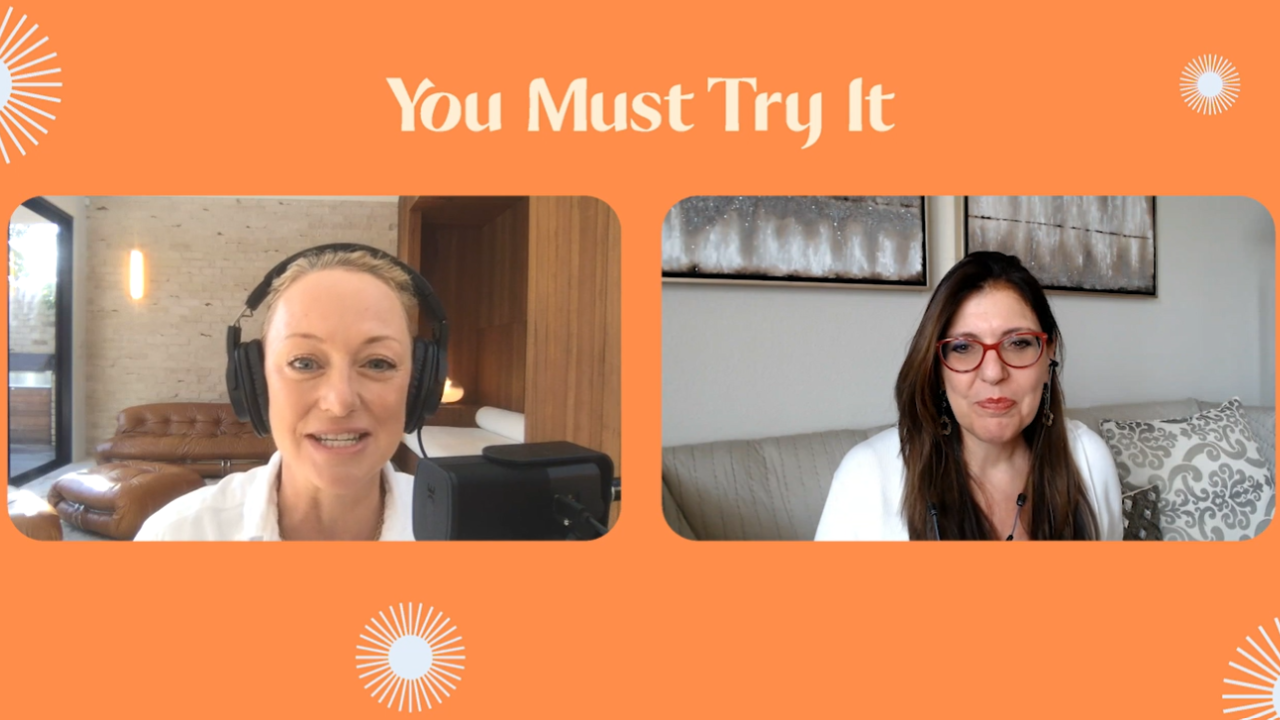 FhlpaqMBqug&list=PLvkkoThzpit_m22MaHkp61mrfdMSA4MF2&index=3&t=51s
The Dr Anna Cabecca Story
Shelley chats to Dr Anna Cabecca the Founder of The Girlfriend Doctor to learn about the story behind the brand.
See what others are saying