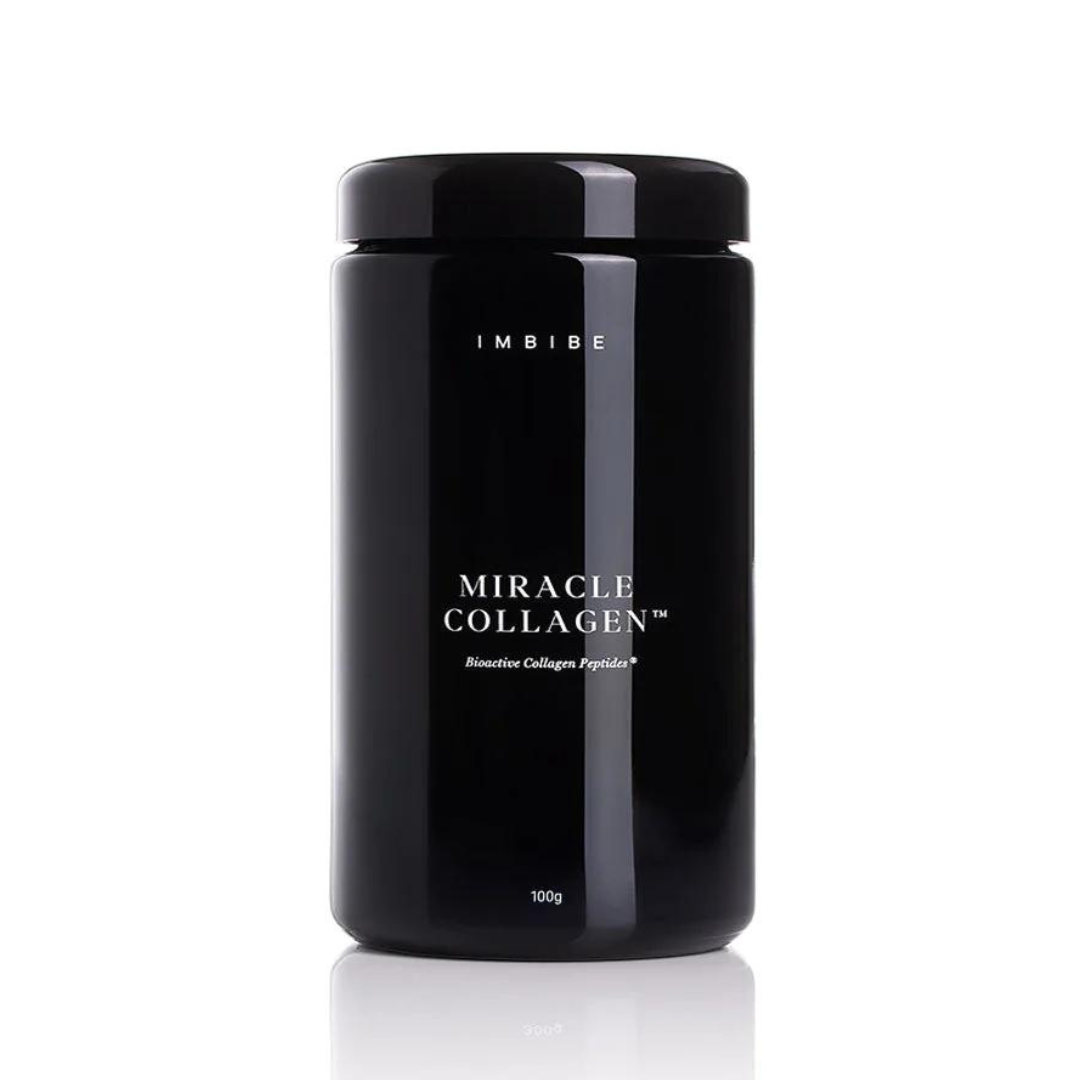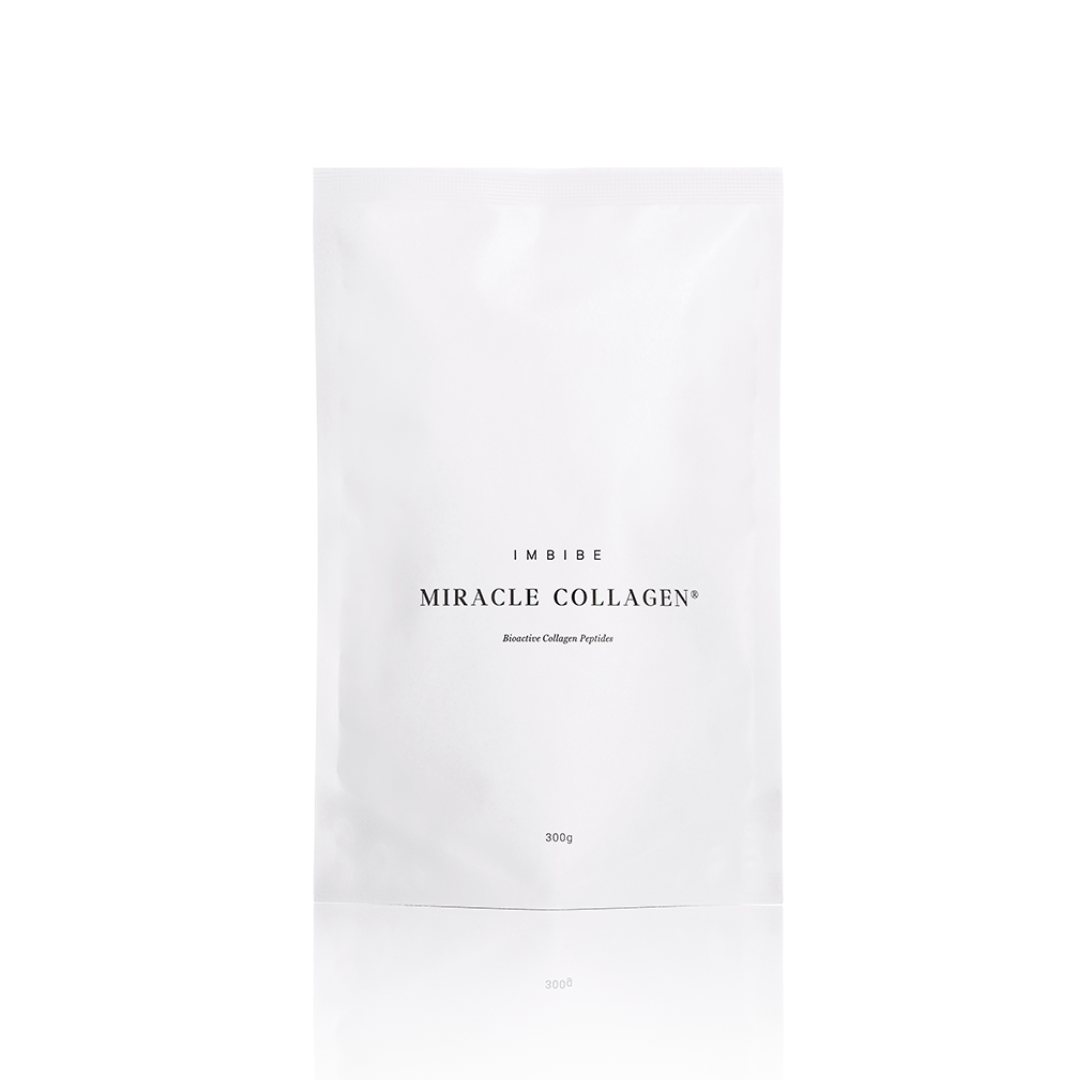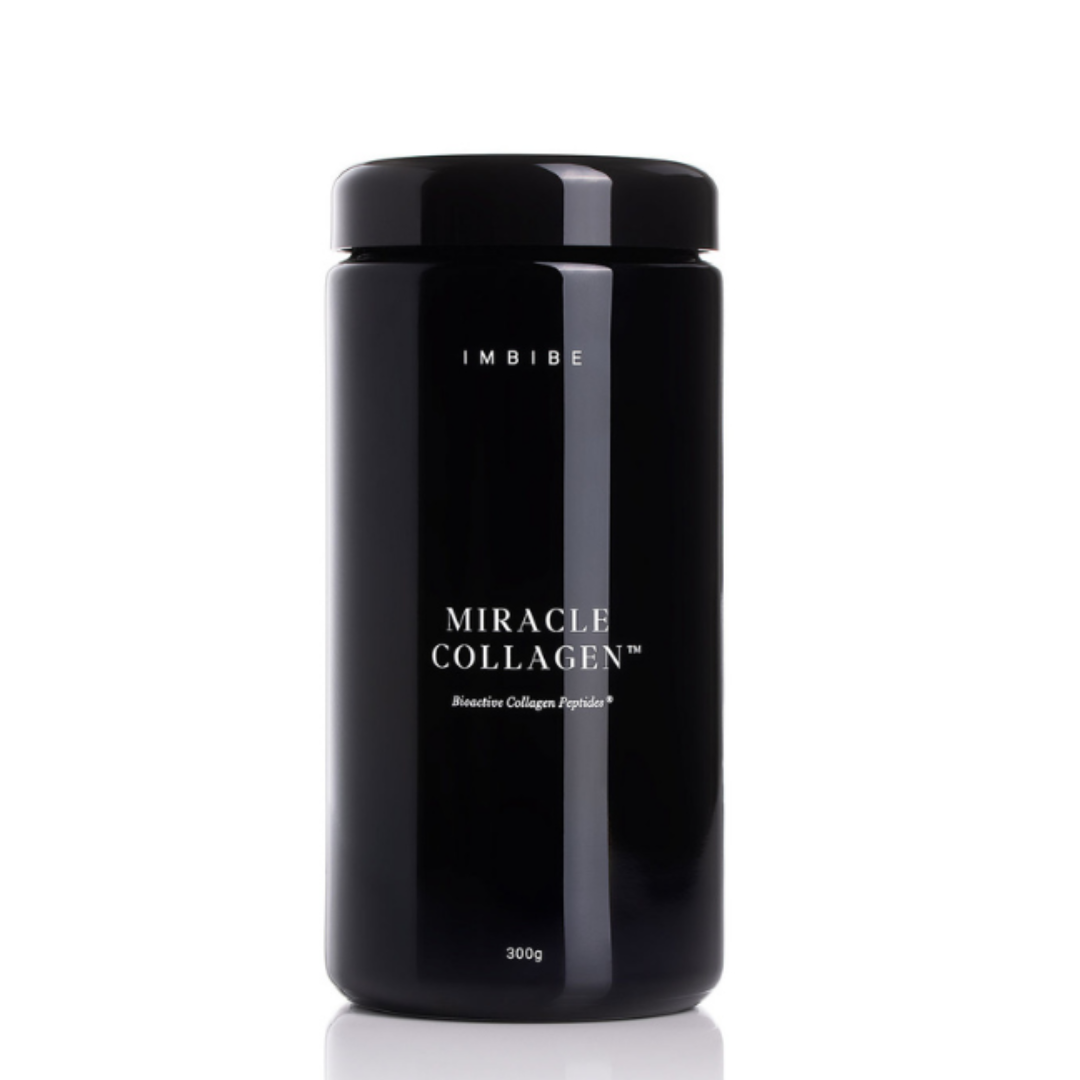 Miracle Collagen
We love this flavourless collagen supplement – it dissolves easily into coffee or tea (or whatever you like to drink) and the vibrant skin, hair, and nails speak for themselves!
Size:
Miracle Collagen Glass 100g
This Miracle Collagen is based on ten years of research and development, and has clinically shown to stimulate fibroblast cells within the skin-matrix to produce collagen, improve elastin and re-hydrate cells.

Collagen peptides are absorbed through the gut into the bloodstream, delivering the amino acids necessary for gut repair and cellular restoration with clinical results in wrinkle depth reduction and hair structure repair.
Add 2.5g - 5g (approx. 1-2 metric tsp) to any liquid and stir to dissolve. Take up to three times a day for accelerated results.

Please note, Miracle Collagen will become more dense in volume once settled. Avoid moisture and shake well before serving.
100% bioactive & bioavailable collagen peptides. No fillers, flavourings or bulking agents.

The amino acid composition is made up of 18 amino acids including the superstars proline, lysineand glycine. Glycine supports collagen structure, production and regeneration and protects cells from oxidative stress.
Proline assists in collagen formation, skin and wound repair, regeneration of cartilage and connective tissue, healing the gut lining, and repairing joints. Lysine has an important role in the formation of collagen, critical for connective tissues including skin, tendons, and cartilage.

Amino acid weights: Hydroxyproline 11.7gr, Aspartic Acid 5.7, Serine 3.3, Glutamic Acids 9.8, Glycine 22.3, Histidine 0.9, Arginine 7.2, Threonine 2.1, Alanine 8.6, Proline 13.1, Tyrosine 0.8, Hydroxylysine 1.5, Valine 2.4, Methionine 0.6, Lysine 3.6, Isoleucine 1.5, Leucine 2.8, Phenyalanine 2.0
Australia
Free shipping within Australia on orders over $99
Standard Shipping: $10
Express shipping: $15
International Orders
We deliver to USA, Canada, New Zealand, Europe, UK and most countries throughout the world using carrier calculated rates at the checkout.
If you are unable to order in your location, please contact us for a quote.
For more details visit our shipping page.
If you want to amp up the amino acids your body needs to make collagen, then include this into your daily smoothie or cooking.
- Lynsey
Why You Must Try It
See what others are saying
Total 5 star reviews: 1
Total 4 star reviews: 0
Total 3 star reviews: 0
Total 2 star reviews: 0
Total 1 star reviews: 0
100%
would recommend this product
Hopeful

I have weak nails and hair thinning and am hoping that this product will strengthen these but I do not expect to see real difference for a few months. Mixes easily.

YM

You Must Try It

3 months ago

Can't wait to hear how it works for you. Thank you for shopping.
YMTI Team x
Reviews Loaded
Reviews Added