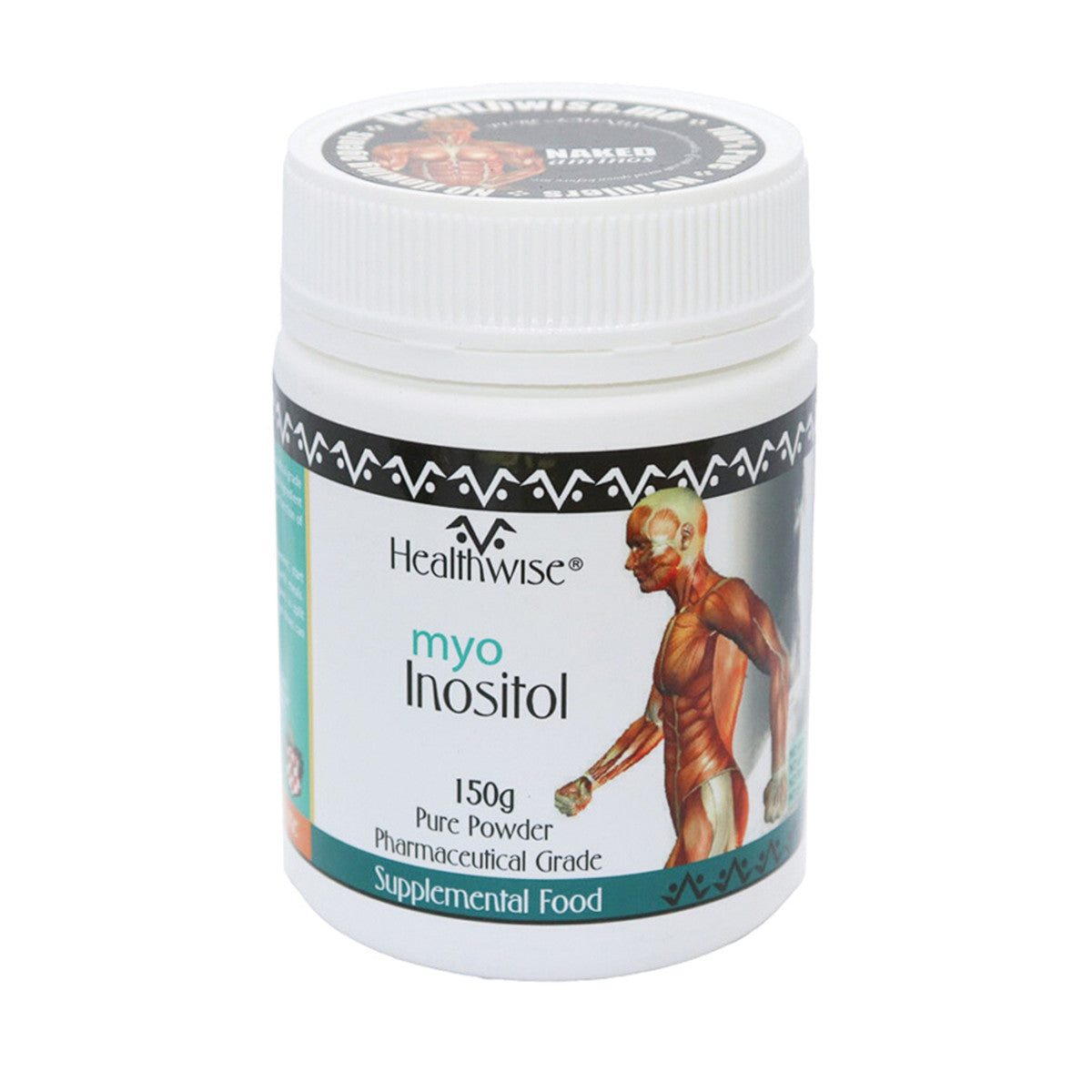 HealthWise Inositol 150g
HealthWise® myo-Inositol is a 100% pure pharmaceutical grade microcrystalline powder. Inositol is a fundamental ingredient of cell membranes and is necessary for proper function of nerves, brain and muscles in the body.
150g per Bottle - Up to 6g in split servings before meals depending on bowel tolerance. 1 x Bottle to last 25-30 days. 
100% pure powder
Pharmaceutical grade
Packed without fillers or flowing agents
Vegan friendly
Gluten free
Dairy free

HealthWise® Amino Powders are pure pharmaceutical grade powders and are packed by weight not volume, without the use of fillers or flowing agents. Some of the powders are slightly hygroscopic (retain moisture) and this can result in clumping. This can be broken apart with a spoon before taking or dissolved in water.
As a dietary supplement, start with approx. 1/2 to 1 level teaspoon, preferably taken before meals.
Clinical studies have suggested up to 6g in split servings, depending on bowel tolerance. (High doses can cause diarrhoea).


There is some evidence to show that caffeine interferes with inositol uptake.
Ingredients:
100% Pure myo-Inositol.

Specific weight:
One 5ml metric teaspoon = 3000mg.
Australia
Free shipping within Australia on orders over $99
Standard Shipping: $10
Express shipping: $15
International Orders
We deliver to USA, Canada, New Zealand, Europe, UK and most countries throughout the world using carrier calculated rates at the checkout.
If you are unable to order in your location, please contact us for a quote.
For more details visit our shipping page.
"Inositol, also know as Vitamin B8 is helpful with a range of conditions including thyroid, PCOS and diabetes and blood glucose regulation."
- Lynsey
Why You Must Try It
See what others are saying