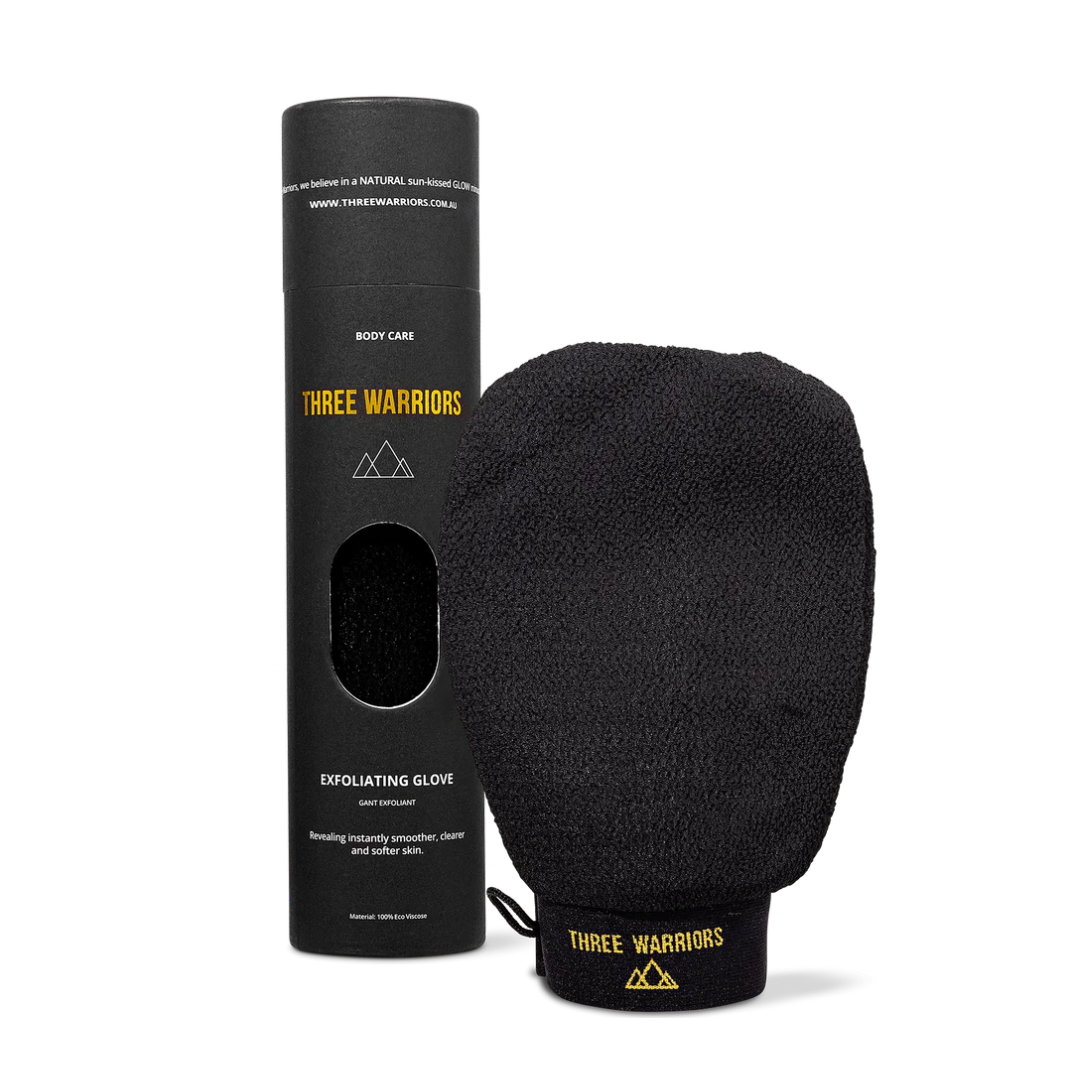 Exfoliating Glove
Give your body the ultimate pre-glow prep to nix dry skin and ensure a flawless application of your Three Warriors tan. This magic glove is our go-to for smooth, tan-ready skin.
Fake tan loves smooth skin! The Three Warriors exfoliating glove is made from eco-viscose, and gives a gentle but very effective exfoliation that will leave your skin feeling like you've just paid for a spendy spa treatment – nice!

It prepares skin beautifully for applying your favourite Three Warriors tanning products, but it's also brilliant for improving circulation, stimulating collagen production, and just generally making your skin look and feel its very best.
Glove up, jump in the shower then using exfoliating glove on wet skin, start scrubbing the whole body, make sure to pay extra attention to dry areas such as the joints (elbows, knees, wrists, ankles) to avoid a patchy fake tan or patchy spray tan look. For next levlel exfoliant squeeze a small amount of our Three Warriors Tasmanian Sand Scrub onto glove (a natural exfoliator perfect for priming your body for fake tan)

Once scrubbed, rinse off with water and gently dry off with a towel, allowing your skin to soak up all those smooth skin, natural fake tan ready feels!
Natural and recyclable fabric and material.
Australia
Free shipping within Australia on orders over $99
Standard Shipping: $10
Express shipping: $15
International Orders
We deliver to USA, Canada, New Zealand, Europe, UK and most countries throughout the world using carrier calculated rates at the checkout.
If you are unable to order in your location, please contact us for a quote.
For more details visit our shipping page.
If you're fake tanning, you need this glove. It will easily scrub off dead skin and impurities so you can get the best result from your tan.
- Lynsey
Why You Must Try It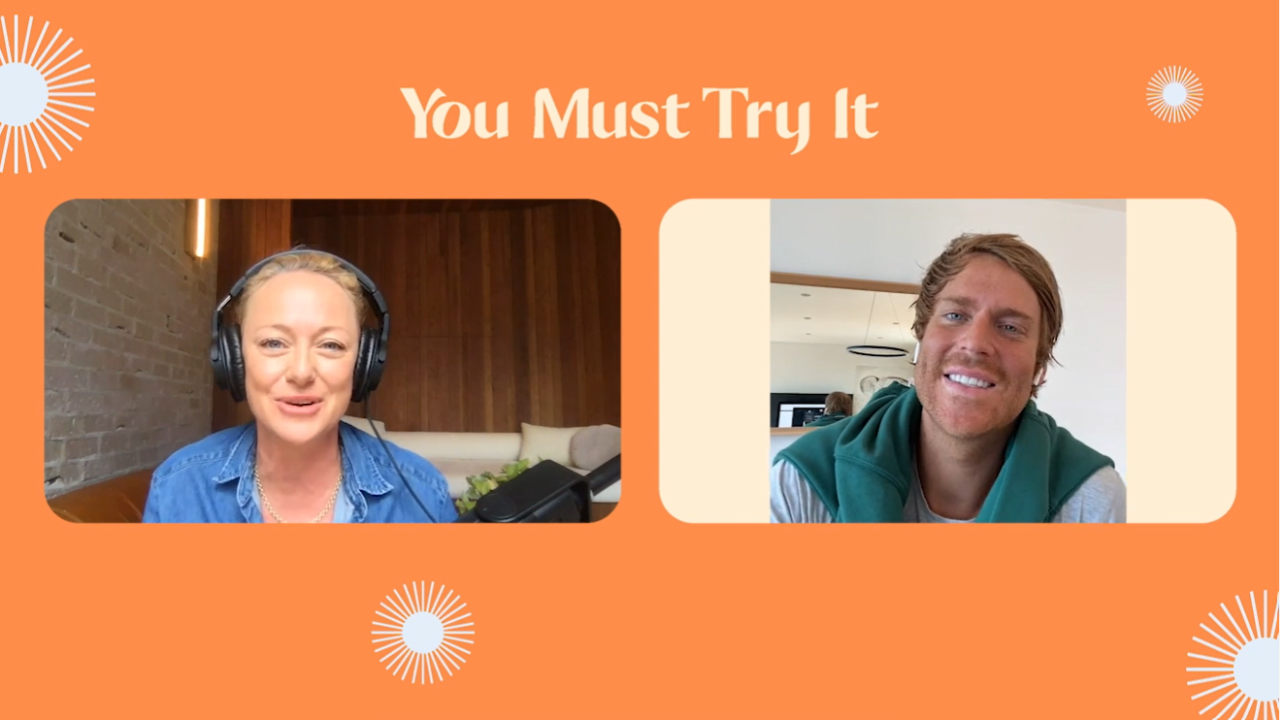 kyZl5B1kRKo&list=PLvkkoThzpit_m22MaHkp61mrfdMSA4MF2&index=6&t=82s
The Three Warriors Story
Shelley chats to Corbin the Founder of Three warriors to learn about the story behind the brand that is Three Warriors.
See what others are saying