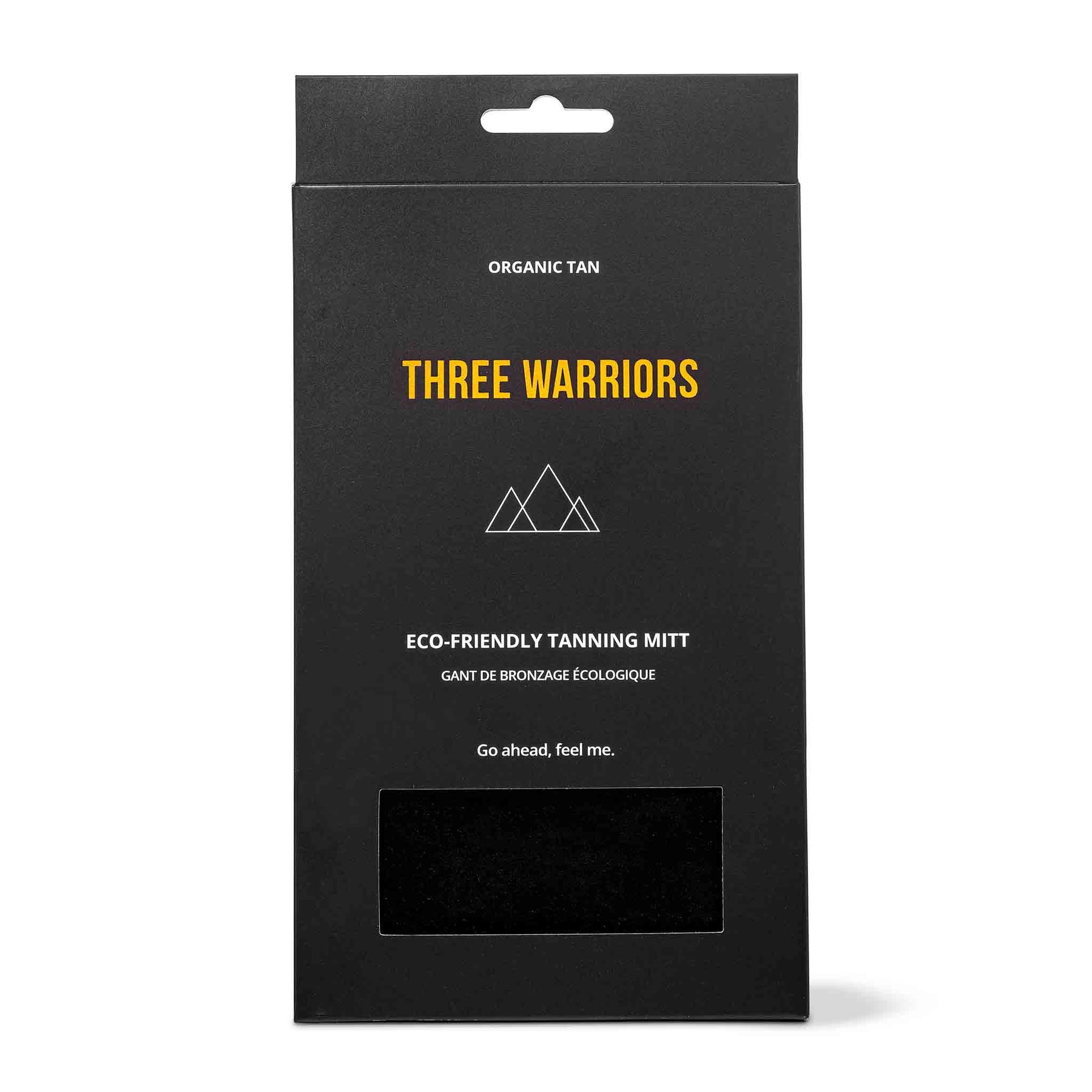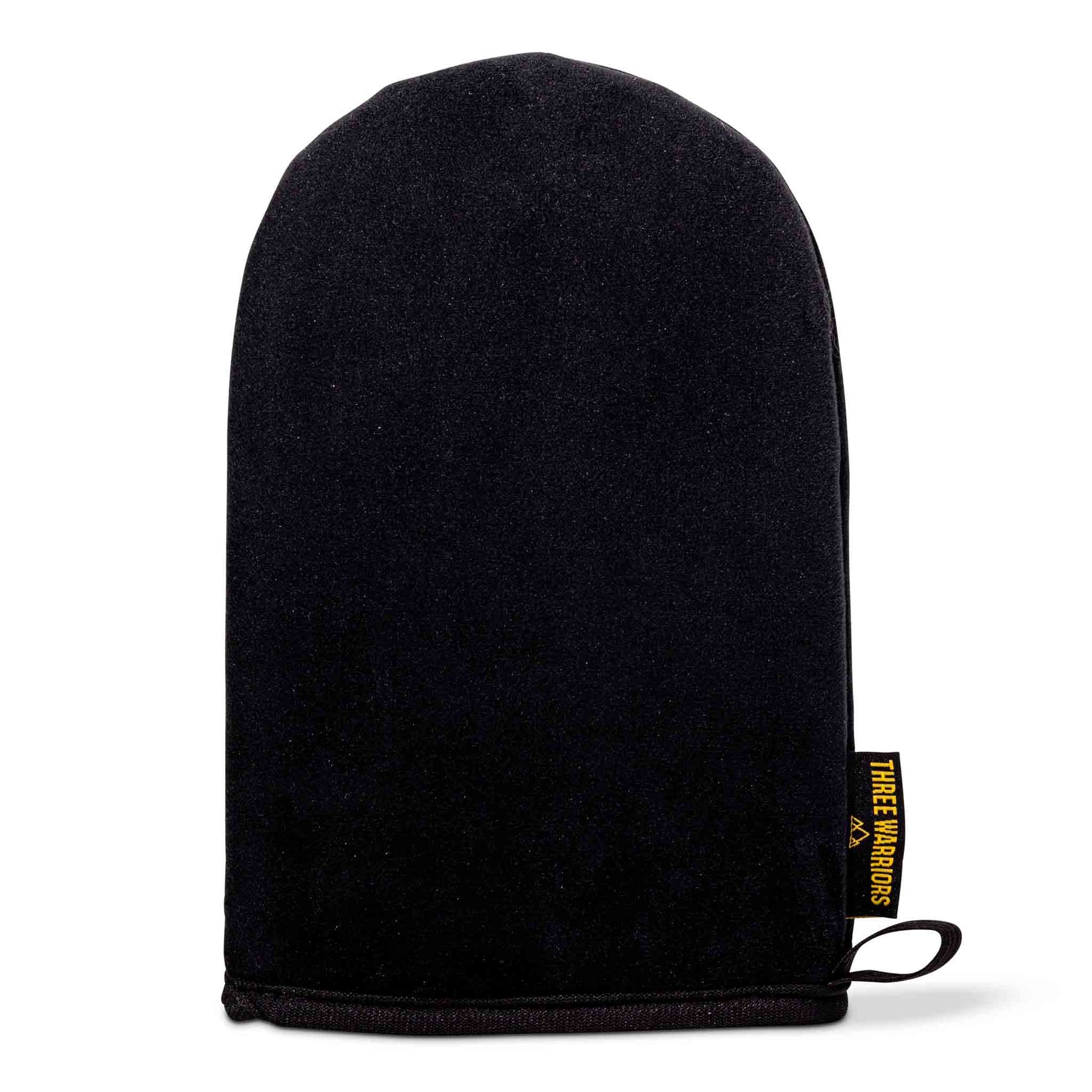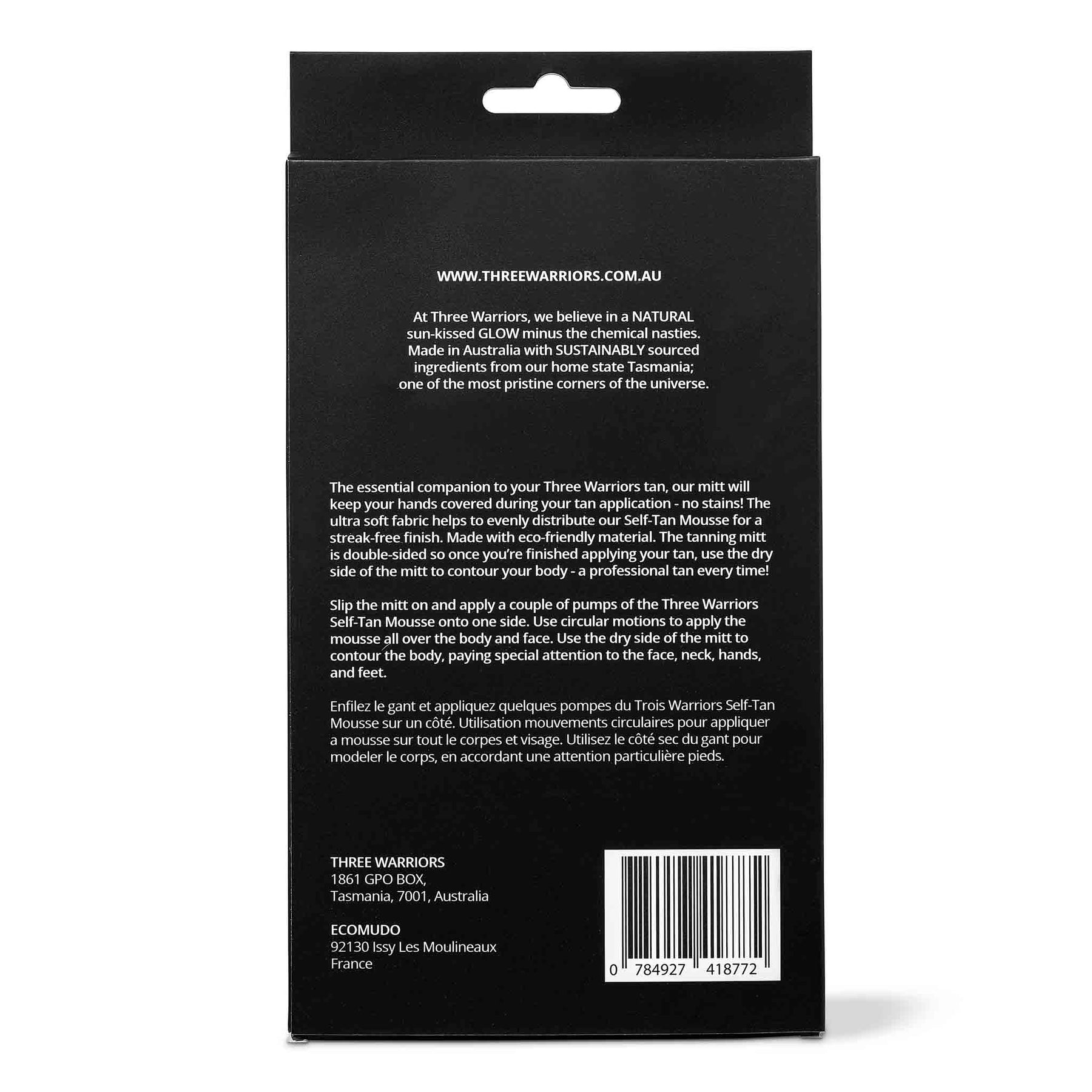 Eco-Friendly Tanning Mitt
Tanning streaks? What tanning streaks? Soft and luxurious, this long-lasting mitt ensures a smooth, even tan. Trust us, your knees and ankles will thank you!
Designed to work 'hand in hand' with the Three Warriors Self-Tan Mousse, this tanning gloves seamlessly glide fake tan across the body, providing a streak-free glow you can trust. The tanning mitt, you will keep your hands covered and show no tell-tale signs of tanning.

Why we love it:

It's made of eco-friendly materials

It prevents streaks!

It's reusable; an eco-friendly staple in your skincare routine

Natural beauties such as Ashley Hart, Sonja Kruger, Roxy Jacenko and Sam Frost credit the tan for boosting their' girl next door' glow.
Glove up -
Slip the tanning mitt onto your dominant hand, ensuring your fingertips reach right to the end to create a firm fit that ensures the tanning glove won't slide.

Cover your bases -
Before applying the tan, make sure to grab a plastic glove or wrap a towel around your other hand to protect it from being stained when you pump the tanning mousse.

Pump away -
Gently pump the tanning mousse a few times to release a small portion of organic tan onto the tanning mitt.

Circulate it -
Slowly begin to apply the tanning mousse in circular motions, gliding over every inch of skin from top to toe.

Contour to complete -
With the first coat of fake tan applied, gently flip the tanning mitt over and use the dry side to contour the body, paying special attention to the face, neck, hands, and feet.

Rinse and repeat -
To keep the tanning mitt in good condition, remove the fake tan from the tanning glove using lukewarm water, then allow it air dry before storing away.

Tip: when removing the tanning mitt, we recommend covering the other hand with a towel or plastic glove so that you can slide it off without staining your free hand.


Three Warriors products are all Certified Organic, Australian Certified Toxic-Free, Cruelty-Free.

They are proud to produce both natural and organic fake tan that is Australian made with ingredients sourced locally from the pristine Tasmanian shores, their home state.

As an accessory that compliments the tanning range, the Three Warriors Eco-Friendly Tanning Mitt is also made using eco-friendly materials that support the environment and our bodies.

The tanning gloves feature double-sided high-quality velour that has been machine stitched to ensure no stains or streaks leak through to hands.
Australia
Free shipping within Australia on orders over $99
Standard Shipping: $10
Express shipping: $15
International Orders
We deliver to USA, Canada, New Zealand, Europe, UK and most countries throughout the world using carrier calculated rates at the checkout.
If you are unable to order in your location, please contact us for a quote.
For more details visit our shipping page.
A must have if you want an even self tan. I learned this the hard way!
- Lynsey
Why You Must Try It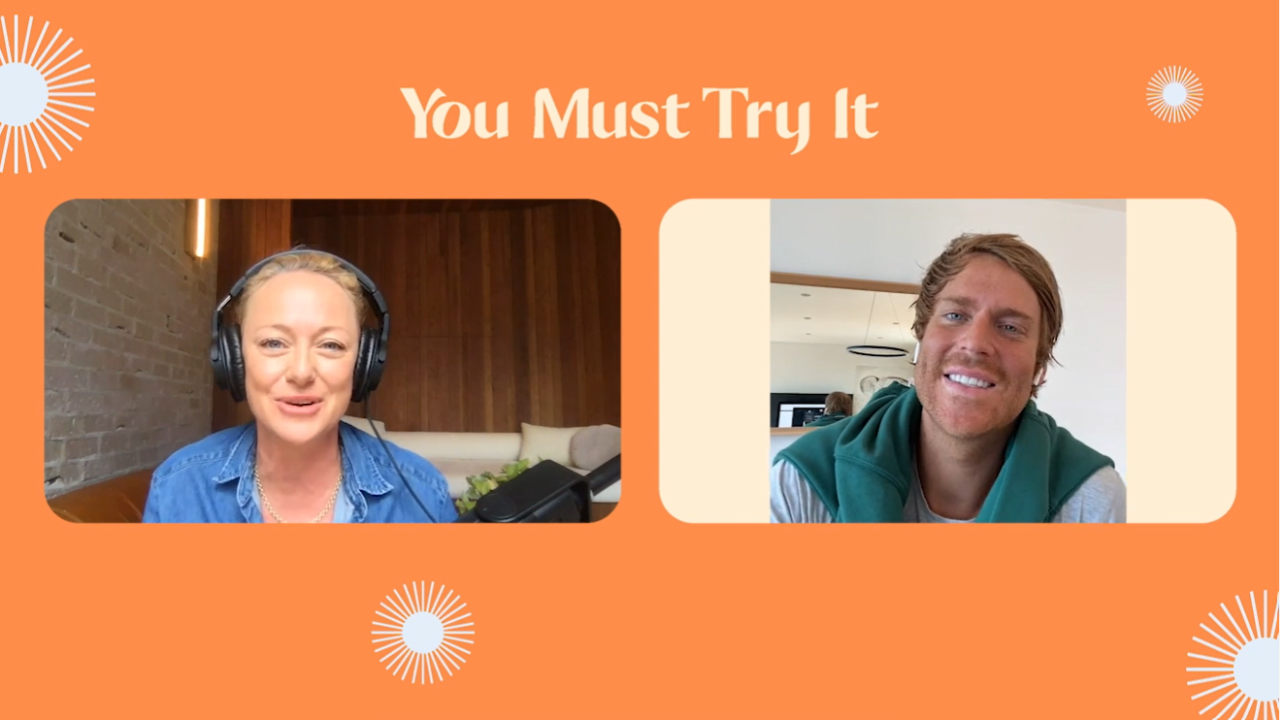 kyZl5B1kRKo&list=PLvkkoThzpit_m22MaHkp61mrfdMSA4MF2&index=6&t=82s
The Three Warriors Story
Shelley chats to Corbin the Founder of Three warriors to learn about the story behind the brand that is Three Warriors.
See what others are saying
Total 5 star reviews: 1
Total 4 star reviews: 0
Total 3 star reviews: 0
Total 2 star reviews: 0
Total 1 star reviews: 0
100%
would recommend this product
Feels lovely

Beautiful and soft, helps tanning products glide on smoothly and evenly.

YM

You Must Try It

3 months ago

Such a beautiful tanning tool. We are glad you are enjoying it.
YMTI Team x
Reviews Loaded
Reviews Added