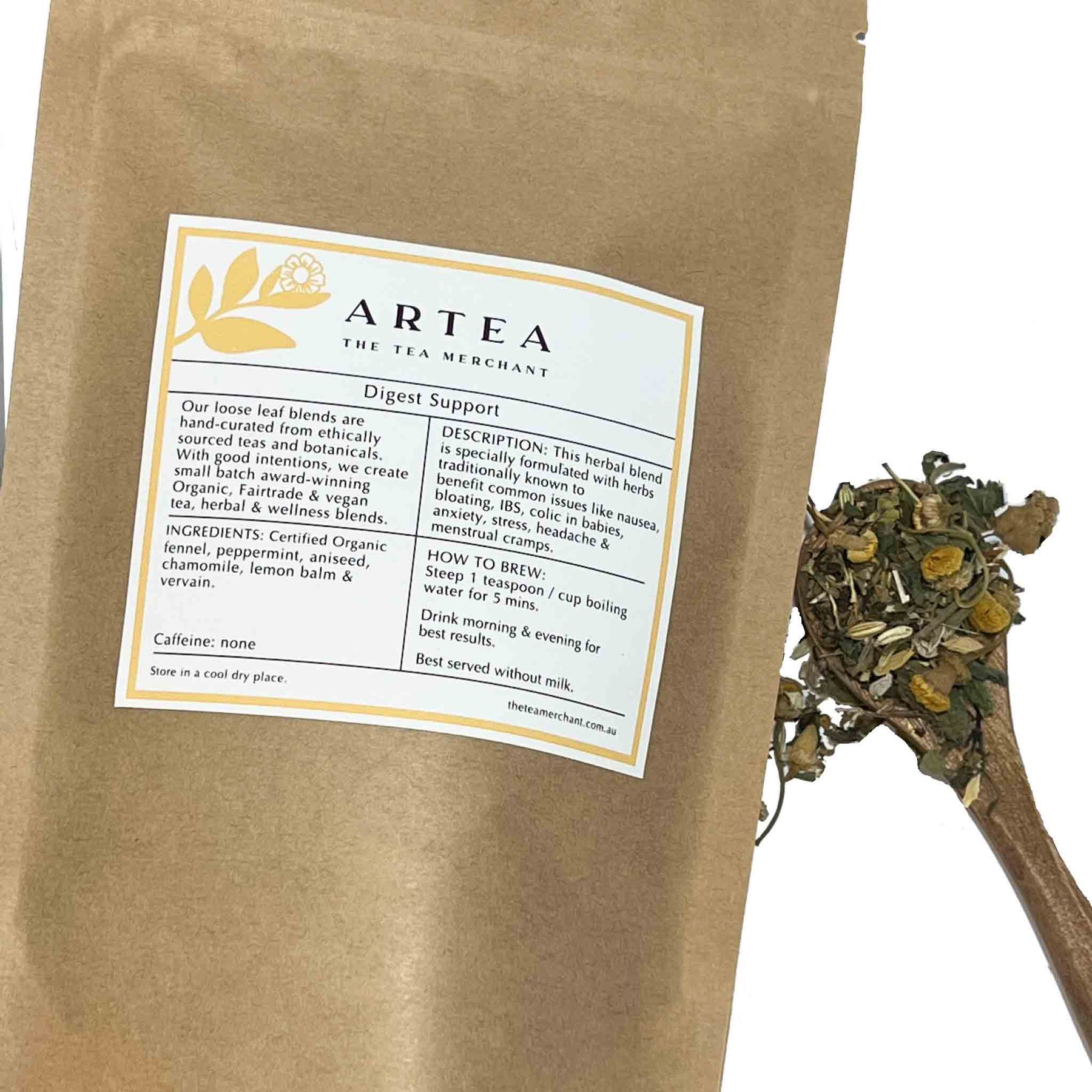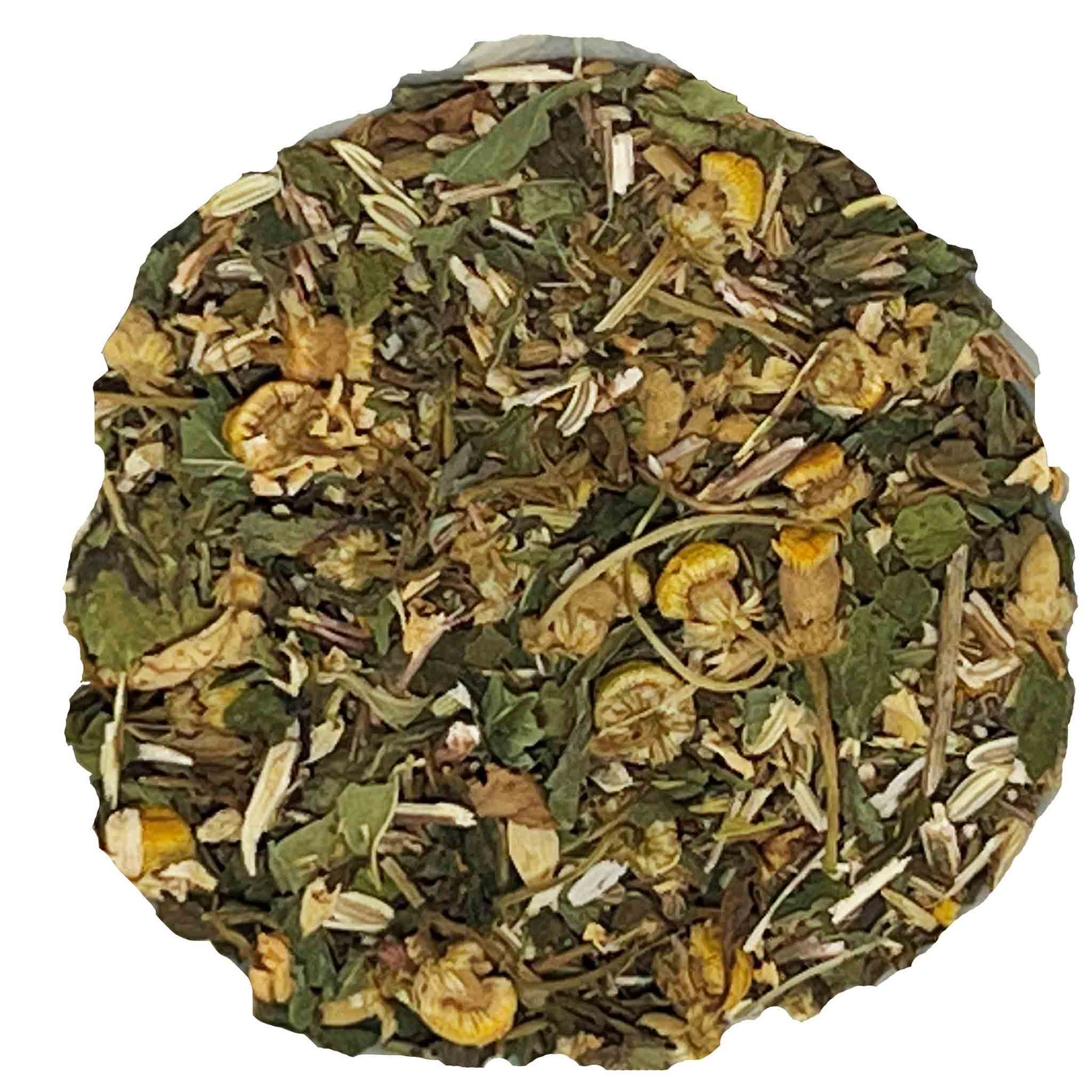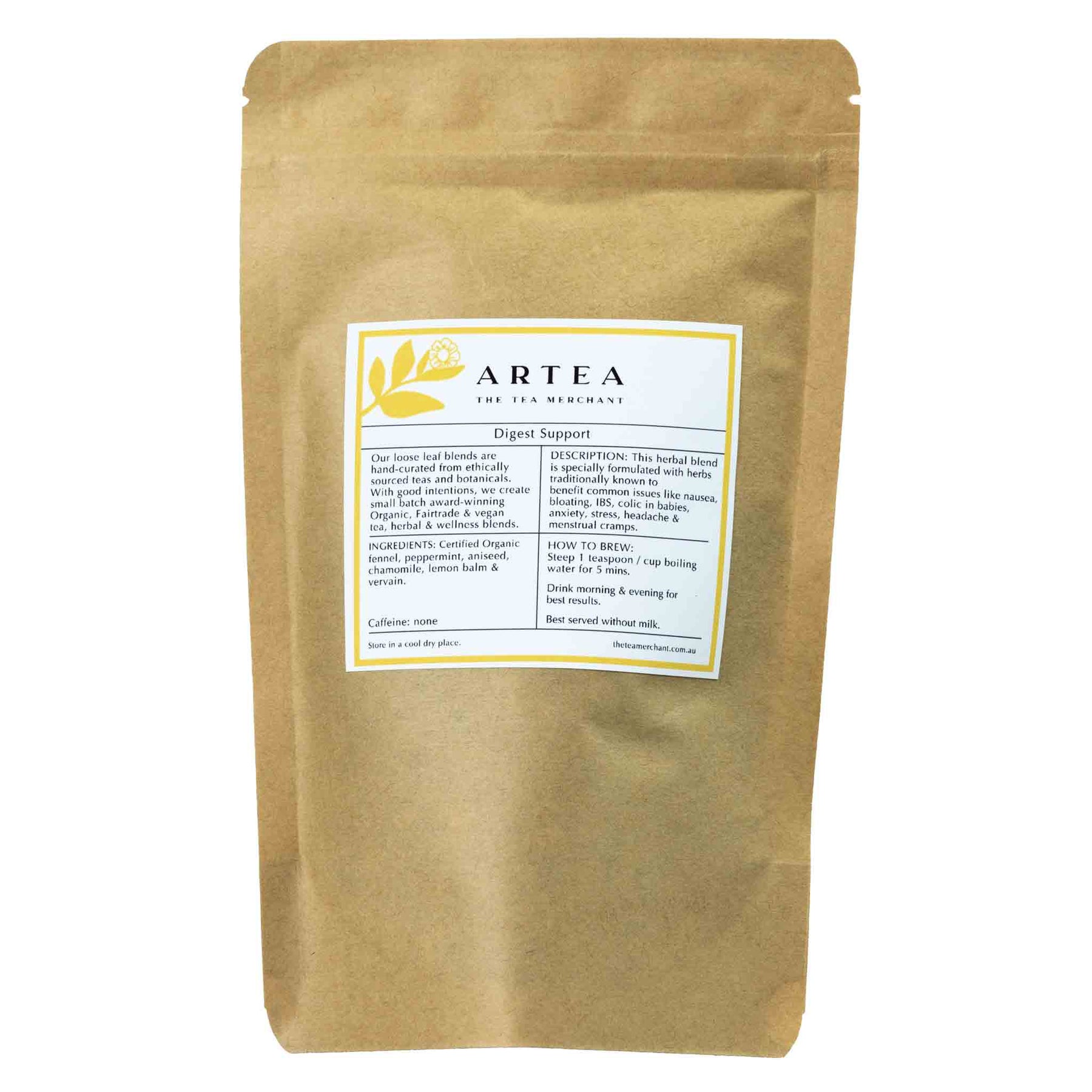 Digest Tea (50g)
Beat the bloat with this tummy-taming tea, specially brewed to tell that cranky belly of yours to calm the hell down. Beautifully relaxing, you can enjoy this one hot or cold. 
A herbal tisane that balances traditional healing properties with flavour to produce this lovely, slightly sweet botanical infusion.

This blend can benefit common issues like nausea, bloating, IBS, anxiety, stress, headache, inflammation & menstrual cramps.

The flavourful is well balanced and is enjoyable to drink any time of day.
Place 1 tsp. per cup boiling water. Steep 5 mins. Best served without milk or sweetener.

Enjoy hot or cold. Drink morning & evening for best results.

Caffeine: none

Certified Organic: fennel, peppermint, aniseed, chamomile, lemon balm & vervain.
Australia
Free shipping within Australia on orders over $99
Standard Shipping: $10
Express shipping: $15
International Orders
We deliver to USA, Canada, New Zealand, Europe, UK and most countries throughout the world using carrier calculated rates at the checkout.
If you are unable to order in your location, please contact us for a quote.
For more details visit our shipping page.
One of my favourites for digestive support that combines fennel, peppermint, aniseed, chamomile, lemon balm and vervain.

Steep anytime throughout your day.
- Lynsey
Why You Must Try It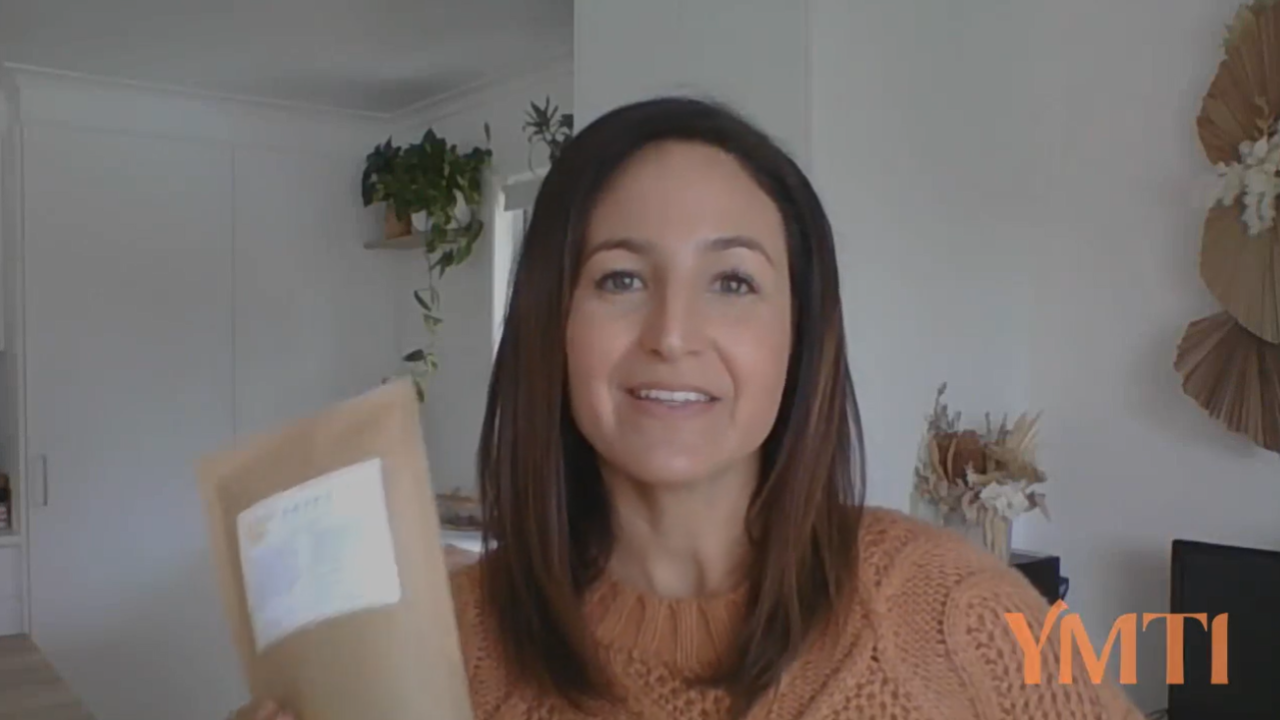 B3nmG1q8FYw&list=PLvkkoThzpit8gFDG5mMHV3UP9fZZvukmE&index=8
See what others are saying