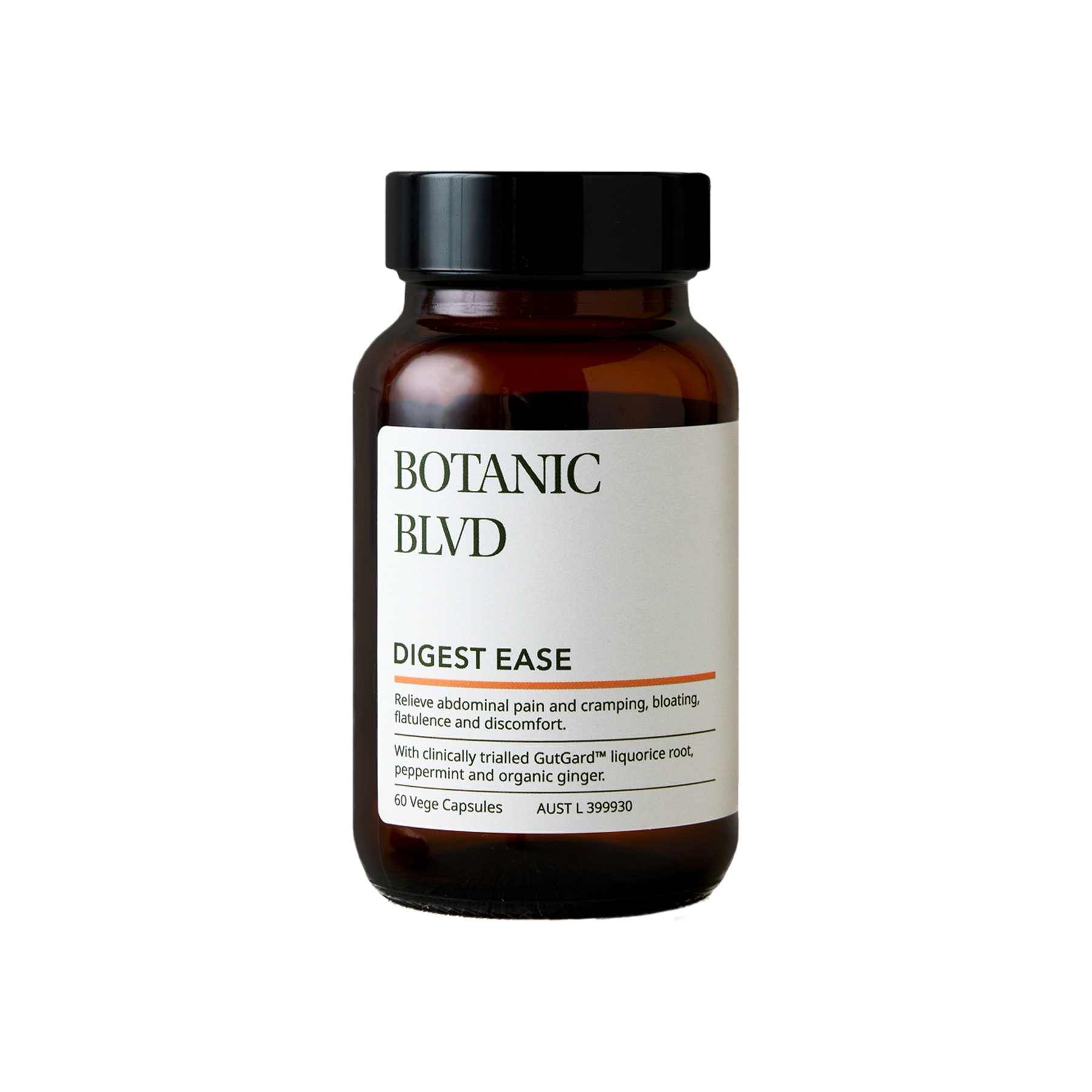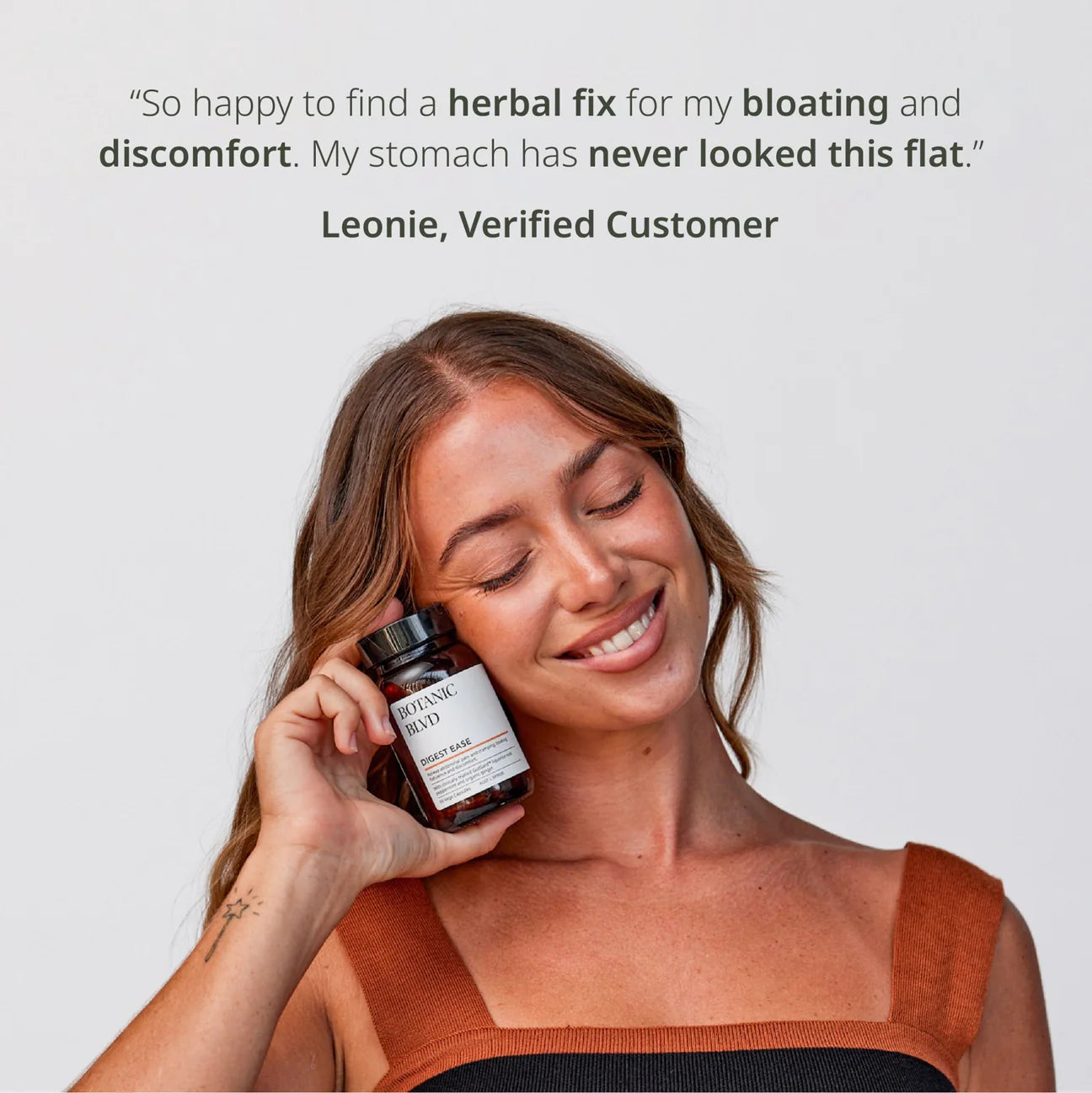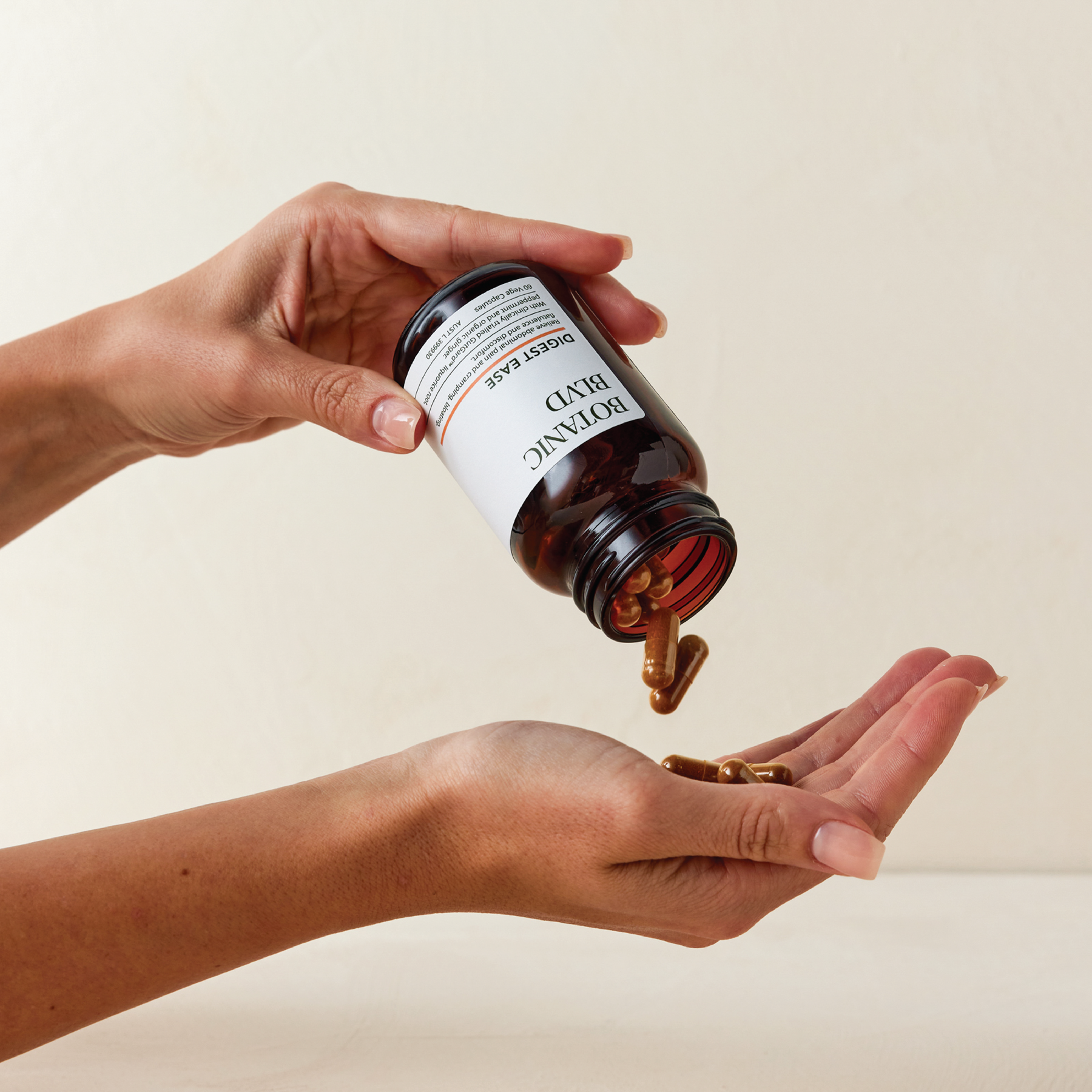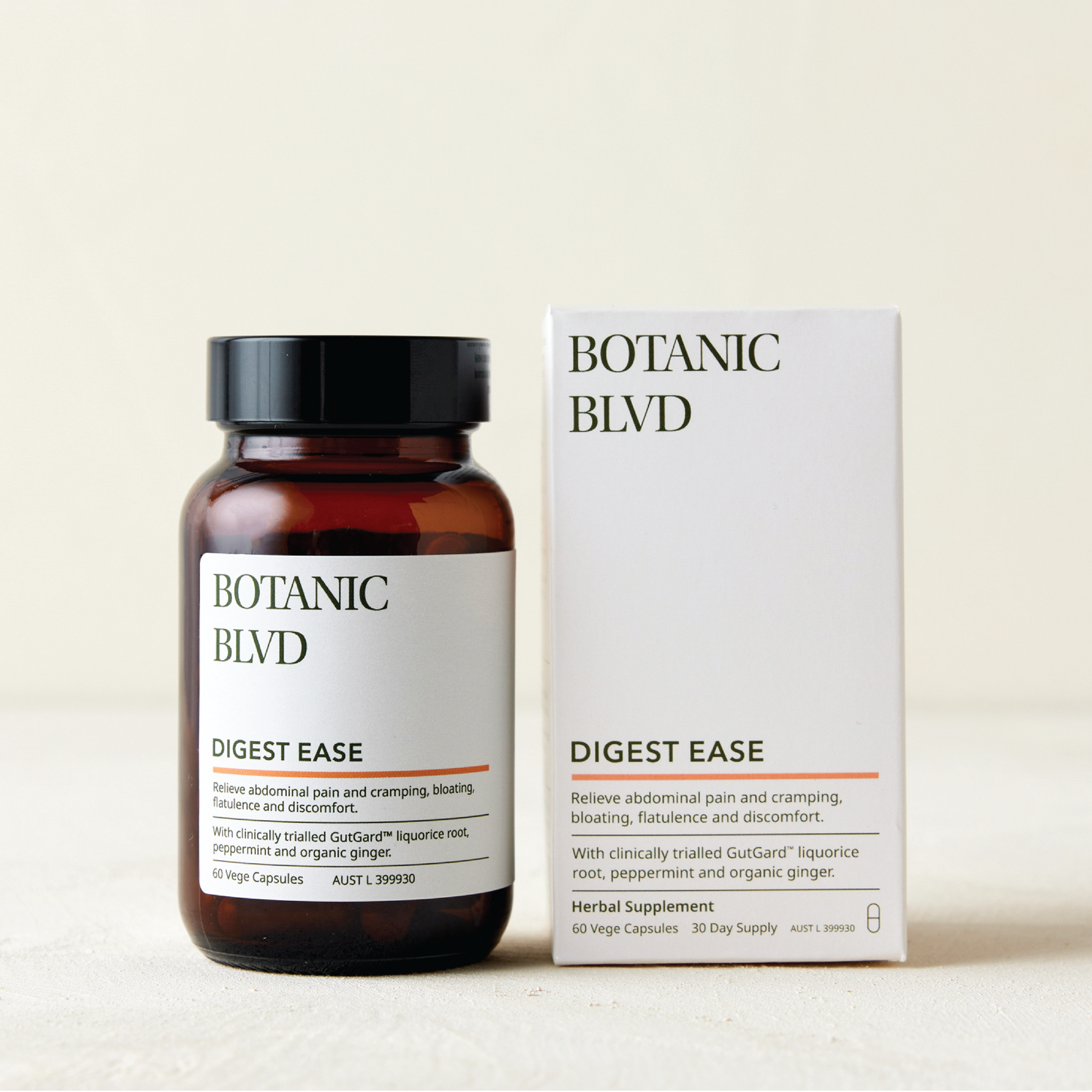 Digest Ease + 60vc
Triple-action digestive support to relieve bloating, indigestion, and abdominal discomfort. This targeted formula contains a powerful blend of fast-acting herbs that soothe and support the digestive system. Your go-to before a big meal, for settling a bloated belly or while travelling.
60 Capsules / 30 day supply / 2 per day
Digest Ease contains GutGard™, a clinically researched liquorice extract shown in a clinical trial to significantly reduce symptoms of indigestion, such as abdominal pain, bloating and fullness.

Gentian is traditionally used in Western herbal medicine as a bitter tonic to improve digestive weakness. It stimulates gastric secretions such stomach acid, enzymes and bile, which naturally deteriorate as we age. The addition of ginger reduces bloating due to slow or delayed digestion. It stimulates food to move from one part of the gut to another, keeping you feeling light after meals.

Benefits include:

Relieve symptoms of indigestion
Relieve bloating, flatulence and feelings of fullness
Reduce abdominal pain and spasms
Soothe irritated tissues and help reduce mild inflammation in the gastrointestinal tract
Support healthy digestive system function
Adults take 1 capsule, approximately 30 minutes before a meal, twice daily or as directed by a healthcare professional. If symptoms persist, consult with your healthcare professional. Keep out of reach of children. Do not use if bottle or cap seal is missing or broken.
Each capsule contains:

Glycyrrhiza glabra dry root ext., 75mg
From (min) dry root
(GutGard™ DGL Liquorice) 2.1g
Standardised to contain glabridin 2.63mg

Zingiber officinale dry rhizome ext., 37.5mg
From dry rhizome (Organic Ginger) 750mg

Gentiana lutea dry root and rhizome ext., 60mg
From dry root and rhizome (Gentian) 1.2g

Mentha x Piperita leaf ext., 150mg
From dry leaf (Peppermint) 1.5g

Melissa officinalis leaf ext., 75mg
From dry leaf (Lemon Balm) 1.5g

Curcuma longa rhizome ext., 120mg
From dry rhizome (Turmeric) 3g

No added: gluten, dairy, lactose, soy, egg, nuts, seeds, artificial colours flavours, sweeteners or preservatives.
Australia
Free shipping within Australia on orders over $99
Standard Shipping: $10
Express shipping: $15
International Orders
We deliver to USA, Canada, New Zealand, Europe, UK and most countries throughout the world using carrier calculated rates at the checkout.
If you are unable to order in your location, please contact us for a quote.
For more details visit our shipping page.
Adults take 1 capsule, approximately 30 minutes before a meal, twice daily or as directed by a healthcare professional. If you forget, take 1-2 capsules as needed to reduce symptoms. Do not exceed a maximum of 2 capsules per day.
- Lynsey
Why You Must Try It
See what others are saying