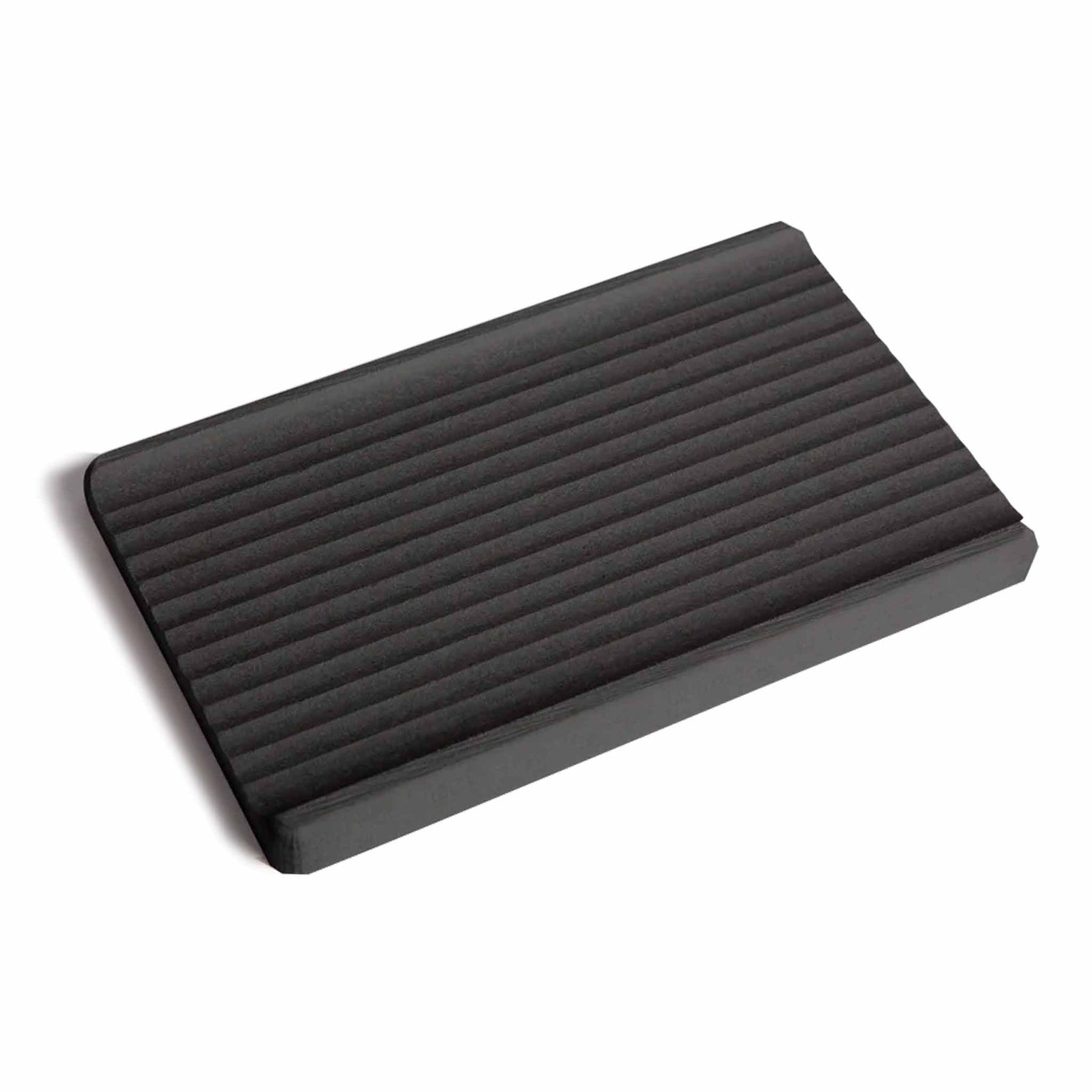 Diatomite Drainer
A sleek drainer that absorbs moisture and extends the life of your bar. The stylish grey drainer will look great in your bathroom!
To get the most out of your bar, they are best stored out of the shower, where they will wash away. Instead save your NueBars from a soggy, slimy existence and extend their life with this stylish drainer that not only drains water away, but also actively absorbs moisture to keep your bars dry so they last longer. Clever huh?
These drainers have some mould resistance, but to assist this it is advisable to clean and place the drainer in the sun every few weeks to ensure peak performance.

Nuear also find it is helpful to periodically turn your NueBar to ensure all sides of the bar have an opportunity to air dry and harden.

Width: 13cm • Depth: 8cm • Height: 1cm
This drainer is made from sedimentary diatomaceous earth. It is lightweight, strong and absorbs moisture efficiently and effectively.
Australia
Free shipping within Australia on orders over $99
Standard Shipping: $10
Express shipping: $15
International Orders
We deliver to USA, Canada, New Zealand, Europe, UK and most countries throughout the world using carrier calculated rates at the checkout.
If you are unable to order in your location, please contact us for a quote.
For more details visit our shipping page.
Handy little tool if you don't want to constantly clean up dried soap on your counter!
- Lynsey
Why You Must Try It
See what others are saying