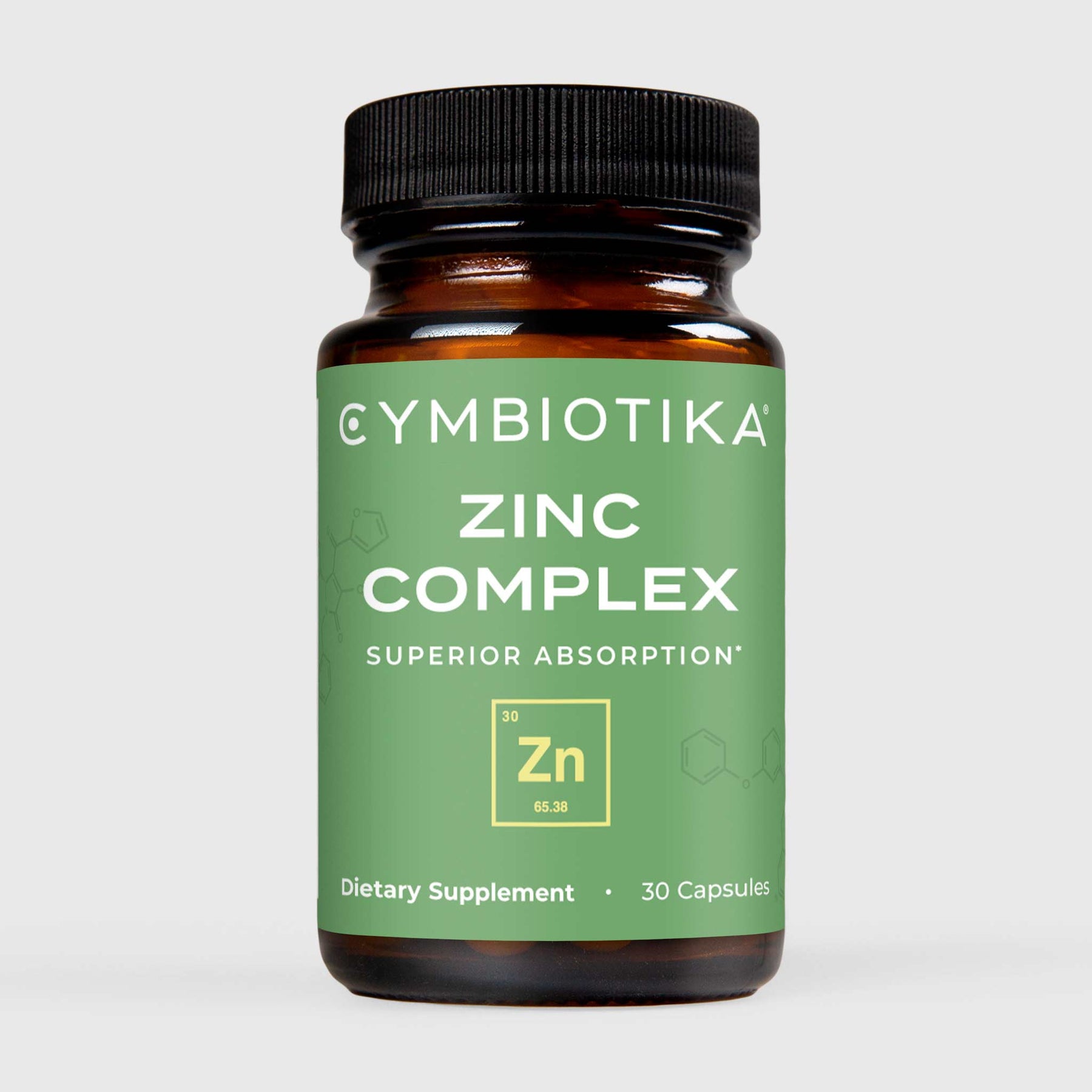 Zinc Complex
Don't you deserve to feel better? Ok, that was terrible – but jokes aside, you DO! This cocktail of zinc, copper, and selenium boosts immune health and decreases inflammation.
Zinc Complex may help with the following:

Key nutrient for healthy immune system

Improves healing and acne

Decreases inflammation

PRO-TIP: Take Zinc with Cymbiotika's D3+K2+CoQ10 to balance mood and boost immunity.

Cymbiotika's Zinc Complex combines three forms of zinc with clinically backed absorption technology. Cymbiotika also added Copper and Selenium, two essential elements that work synergistically to support multiple functions in the body.

Zinc is responsible for many metabolic processes including reproductive function, sexual development, cognition and immune function.
Take 1 capsule daily with food*

Store: Keep in a cool dark place.

*To be used as directed by your healthcare provider or physician.

Disclaimer: If you are pregnant, nursing a baby, or have a chronic medical condition such as diabetes, hypertension or heart disease, be sure to consult your doctor or pharmacist before purchasing or taking any supplement.
Zinc Picolinate, OptiZinc®, Sucrosomial® Zinc, SelenoExcell® Selenium, Copper Sebacate, Copper Gluconate

Other Ingredients: Vegetable Capsule, Bamboo Stem Extract, L-Leucine
Australia
Free shipping within Australia on orders over $99
Standard Shipping: $10
Express shipping: $15
International Orders
We deliver to USA, Canada, New Zealand, Europe, UK and most countries throughout the world using carrier calculated rates at the checkout.
If you are unable to order in your location, please contact us for a quote.
For more details visit our shipping page.
Forms of nutrients make a difference in how the body absorbs and responds to them! Cymbiotika has one of my favourite forms of zinc here - Zinc Glycinate.

Zinc is best taken at night, away from iron and with your dinner to avoid any possible digestive upset.
- Lynsey
Why You Must Try It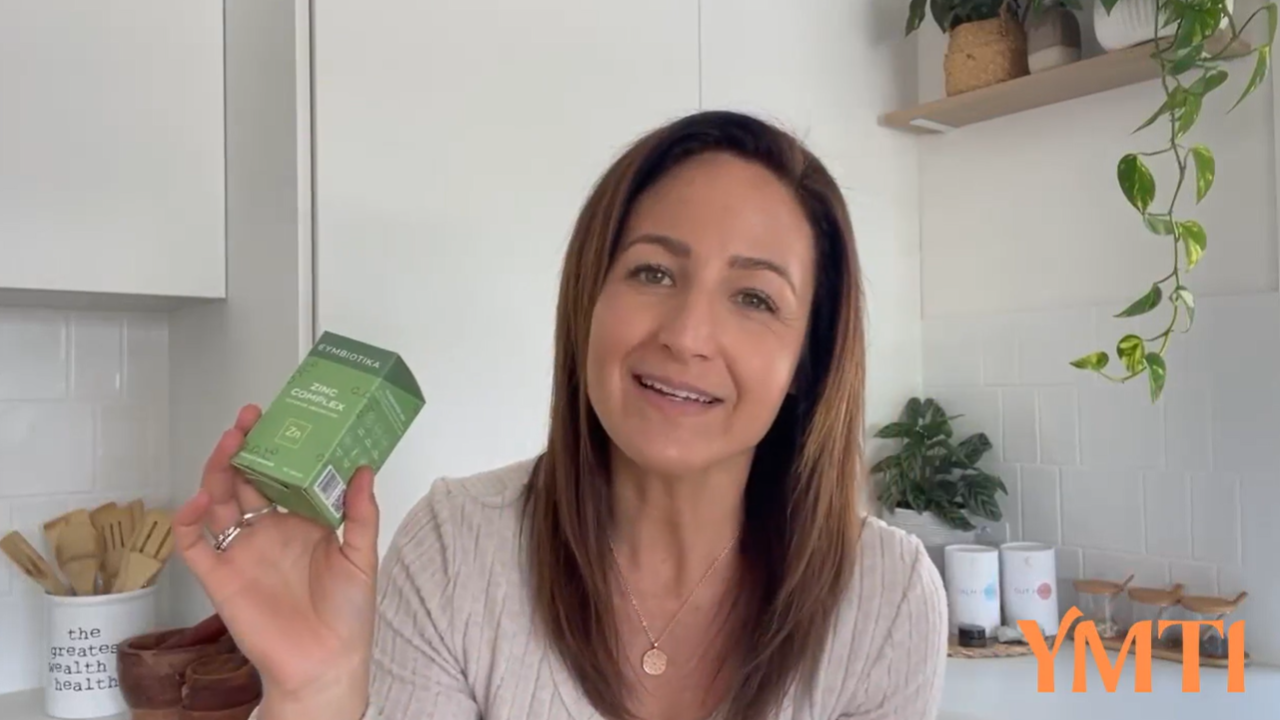 1kdT4RD2Rns&list=PLvkkoThzpit8gFDG5mMHV3UP9fZZvukmE&index=22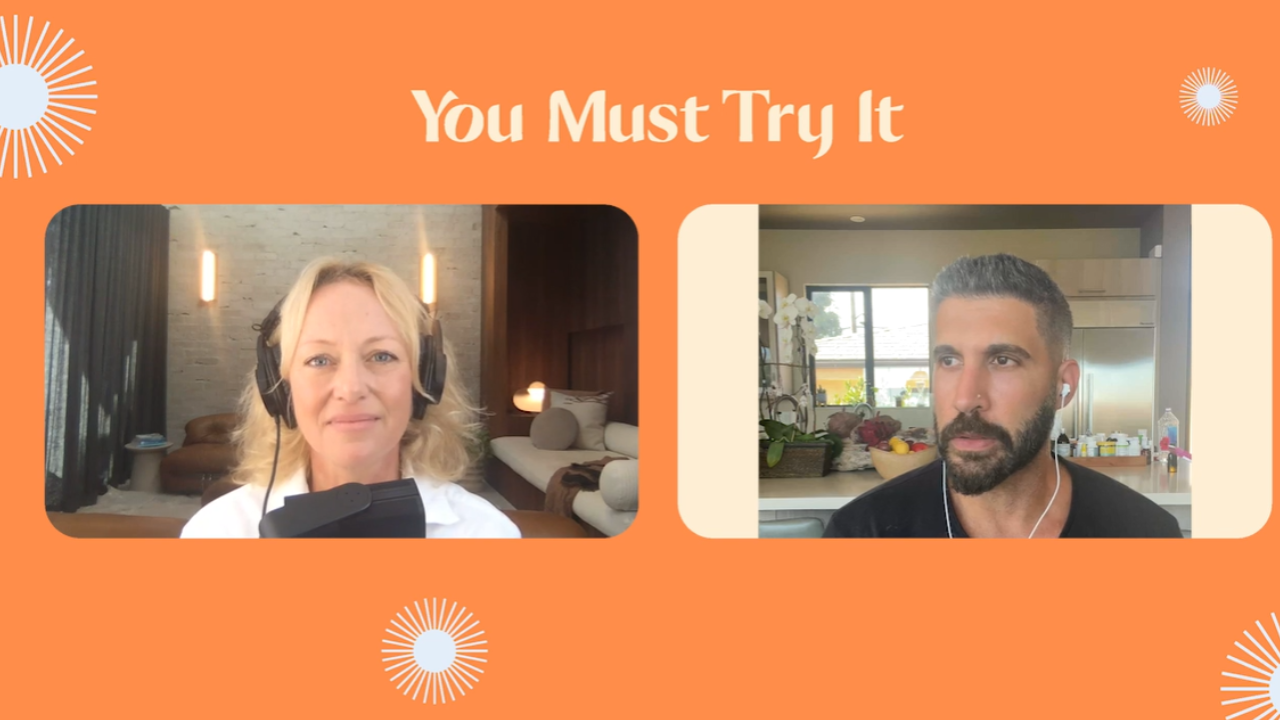 lpbqosAZQss
The Cymbiotika Story
Shelley chats to Chervin Jafarieh the founder of Cymbiotika to learn about the story behind the brand.
See what others are saying