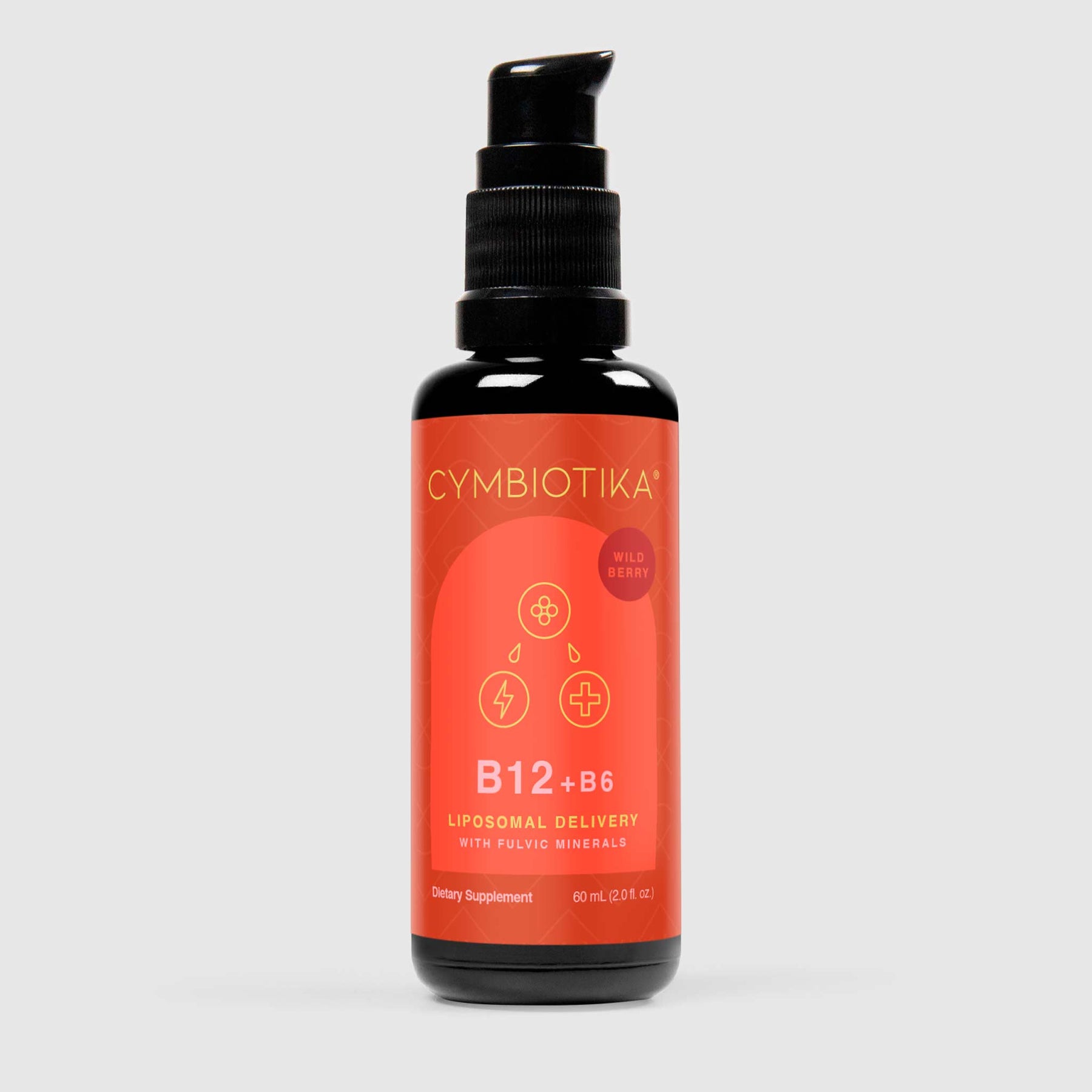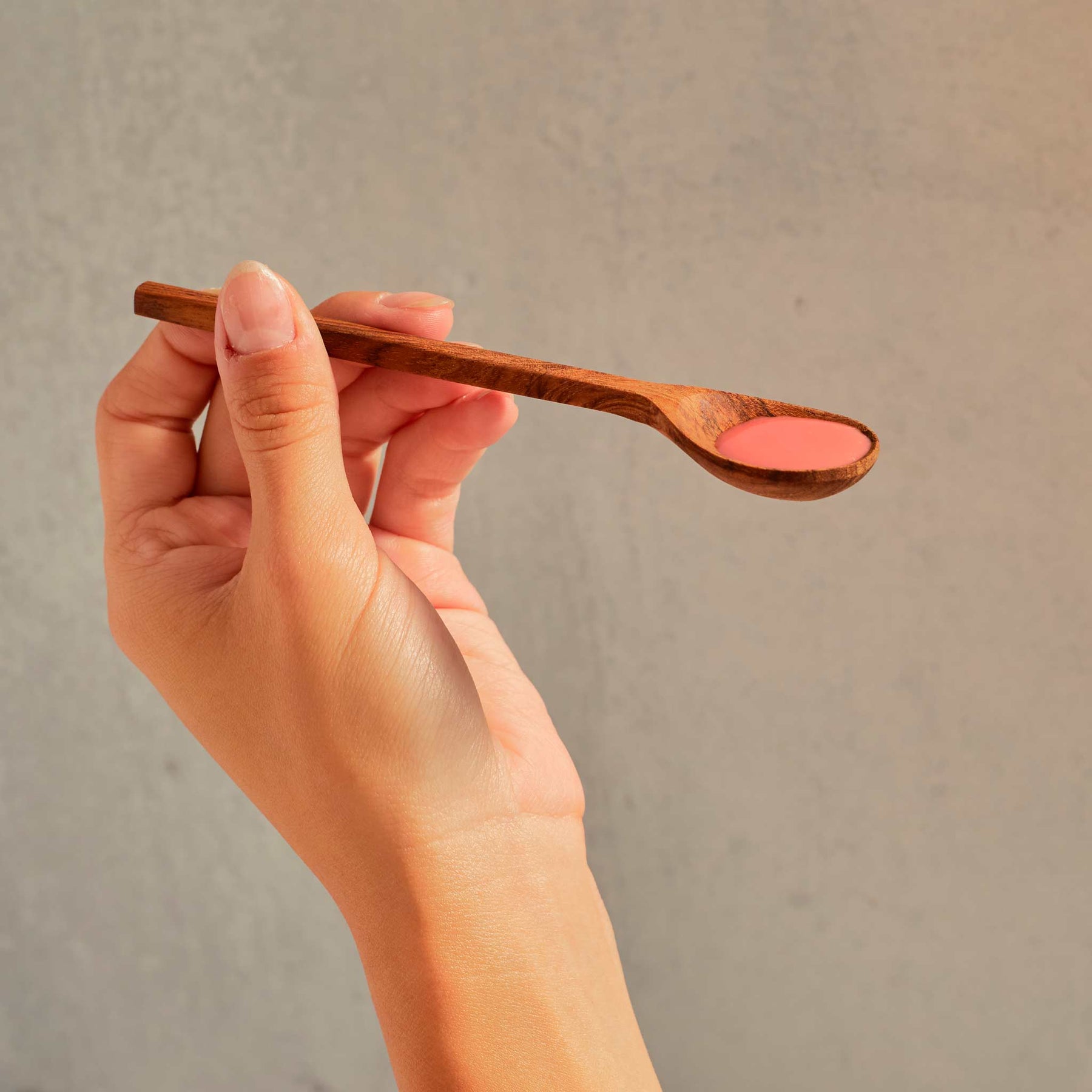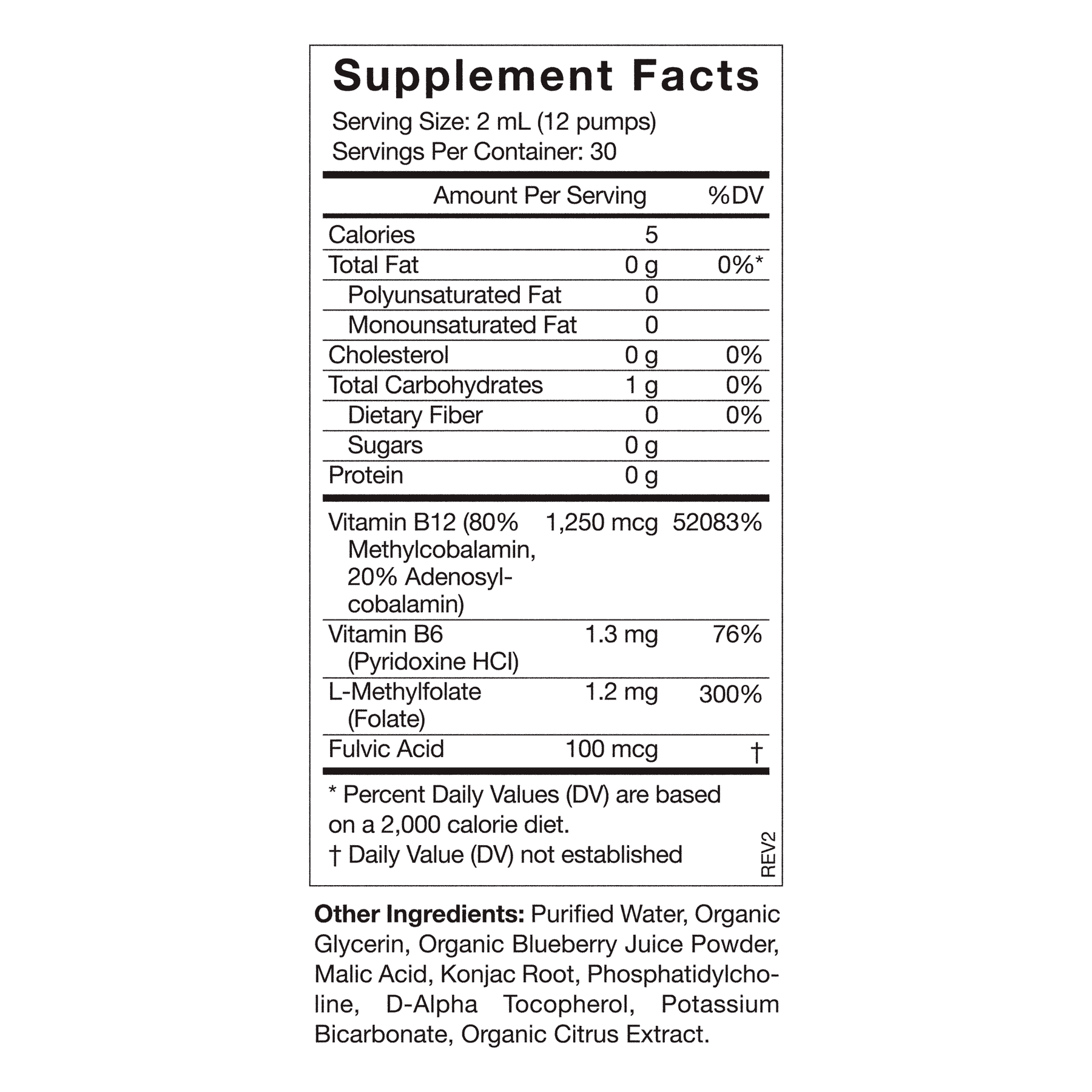 Vitamin B12
Give a boost to your mood, energy, and heart health with this great-tasting B12 supplement. Cymbiotika fans rave about the increase in their energy levels, and so do we!
Vitamin B12 + B6 may help with the following:

Boosts energy

Improves mood

Supports heart health

PRO-TIP: Take B12 with Cymbiotika's D3 + K2 + CoQ10 to improve energy and mood.

Cymbiotika's B12 is an organic blend of methylcobalamin and adenosylcobalamin, the two most bioactive forms of Vitamin B12 and Vitamin B6. B12 is a vital nutrient that supports red blood cell production, mood, memory, and heart and bone health.

This folate is in the most bio-active L-methylfolate form, a critically important vitamin for those who carry a mutation in the MTHFR gene. To further enhance absorption, we have encased these nutrients inside of liposomes.
Take 12 pumps daily*

Pump onto a spoon to consume. May be mixed into a beverage of your choice, and can be taken with or without food.

Store in a cool, dark place or refrigerate after opening. Do not freeze. Avoid oral contact with the pump dispenser to preserve freshness.

*To be used as directed by your healthcare provider or physician.

Disclaimer: If you are pregnant, nursing a baby, or have a chronic medical condition such as diabetes, hypertension or heart disease, be sure to consult your doctor or pharmacist before purchasing or taking any supplement.
Vitamin B12 (80% Methylcobalamin, 20% Adenosylcobalamin), Vitamin B6 (Pyridoxine), L-Methylfolate (Folate), Fulvic Acid

Other Ingredients: Purified Water, Organic Glycerin, Organic Blueberry Juice Powder, Malic Acid, Konjac Root, Phosphatidylcholine, D-Alpha Tocopherol, Potassium Bicarbonate, Organic Citrus Extract
Australia
Free shipping within Australia on orders over $99
Standard Shipping: $10
Express shipping: $15
International Orders
We deliver to USA, Canada, New Zealand, Europe, UK and most countries throughout the world using carrier calculated rates at the checkout.
If you are unable to order in your location, please contact us for a quote.
For more details visit our shipping page.
Oooh B12 - such an important nutrient that we need for energy as well as proper methylation and mood regulation.

I have 6-12 pumps in the morning just before breakfast.
- Lynsey
Why You Must Try It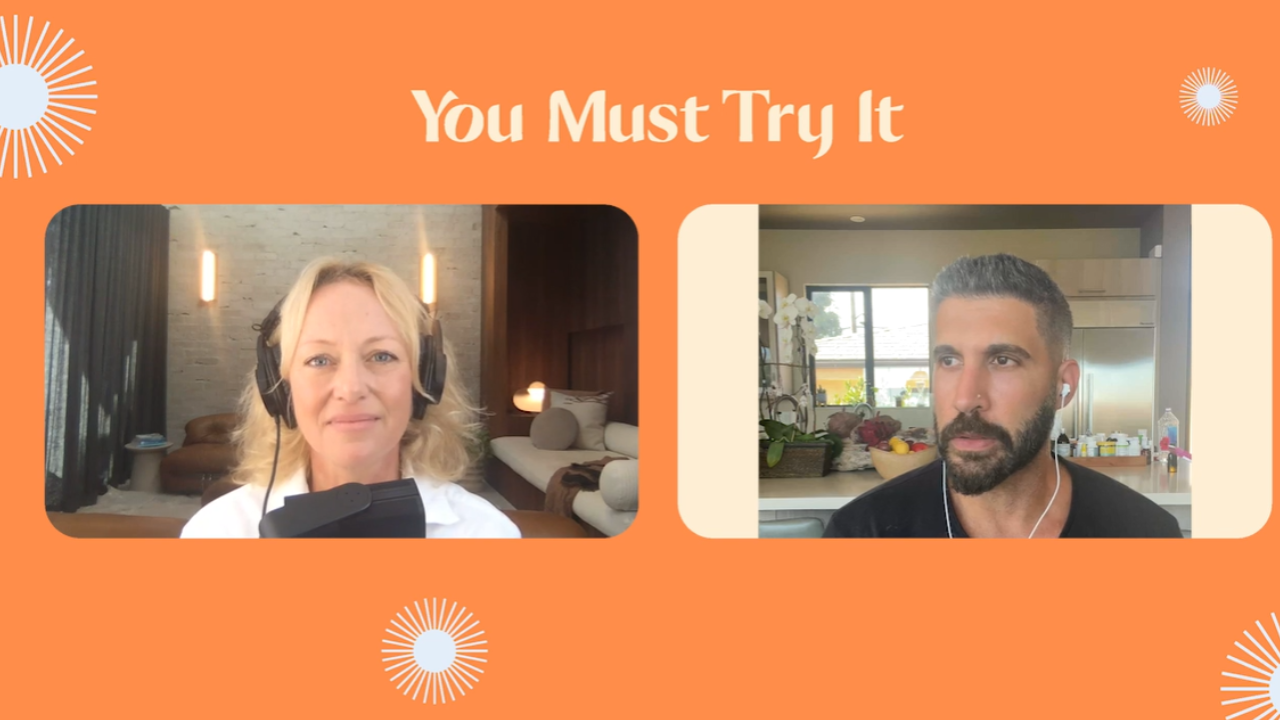 lpbqosAZQss
The Cymbiotika Story
Shelley chats to Chervin Jafarieh the founder of Cymbiotika to learn about the story behind the brand.
See what others are saying