Topical Magnesium Oil Spray
Your skin will guzzle this easily-absorbed, non-irritating, and divine-smelling magnesium oil, and you'll enjoy better sleep, a calmer mind, and relaxed muscles.
Magnesium Oil may help with the following:

Supports joint and muscular health

Promotes relaxation and symptoms of anxiety

Reduces inflammation

PRO-TIP: Take Magnesium Oil with our Liposomal D3+K2+CoQ10 to support heart health.

Cymbiotika's Topical Magnesium Oil is scientifically formulated to absorb into the bloodstream within minutes, keeping your skin free of oil residue.

Magnesium is an essential trace mineral responsible for more than 300 enzymatic systems that regulate diverse biochemical reactions in the body, including muscle and nerve function, blood glucose control, blood pressure regulation, and healthy brain development.
15-20 sprays twice a day*

Rub onto clean skin of the torso, chest, arms, legs, or feet. Avoid sensitive areas. Avoid contact with clothing or other lotions until fully absorbed.

Store in a cool, dry place.

*To be used as directed by your healthcare provider or physician.

Disclaimer: If you are pregnant, nursing a baby, or have a chronic medical condition such as diabetes, hypertension or heart disease, be sure to consult your doctor or pharmacist before purchasing or taking any supplement.
Magnesium Chloride, Ashwagandha Extract, Dragon's Blood Extract, Japanese Honeysuckle Extract, Lavender Extract, Copper Extract, Shiitake / Reishi Mushroom Complex, Aloe Vera Leaf Extract, Dimethyl Sulfoxide DMSO, Organic Blue Agave Ferment, Niacinamide, Olive Extract, Arnica Extract
Australia
Free shipping within Australia on orders over $99
Standard Shipping: $10
Express shipping: $15
International Orders
We deliver to USA, Canada, New Zealand, Europe, UK and most countries throughout the world using carrier calculated rates at the checkout.
If you are unable to order in your location, please contact us for a quote.
For more details visit our shipping page.
Topical magnesium is incredible for sight specific injury or soreness! Let alone this formula has adaptogenic nutritives and arnica as well!

Use as needed anytime during the day where sore muscles call.
- Lynsey
Why You Must Try It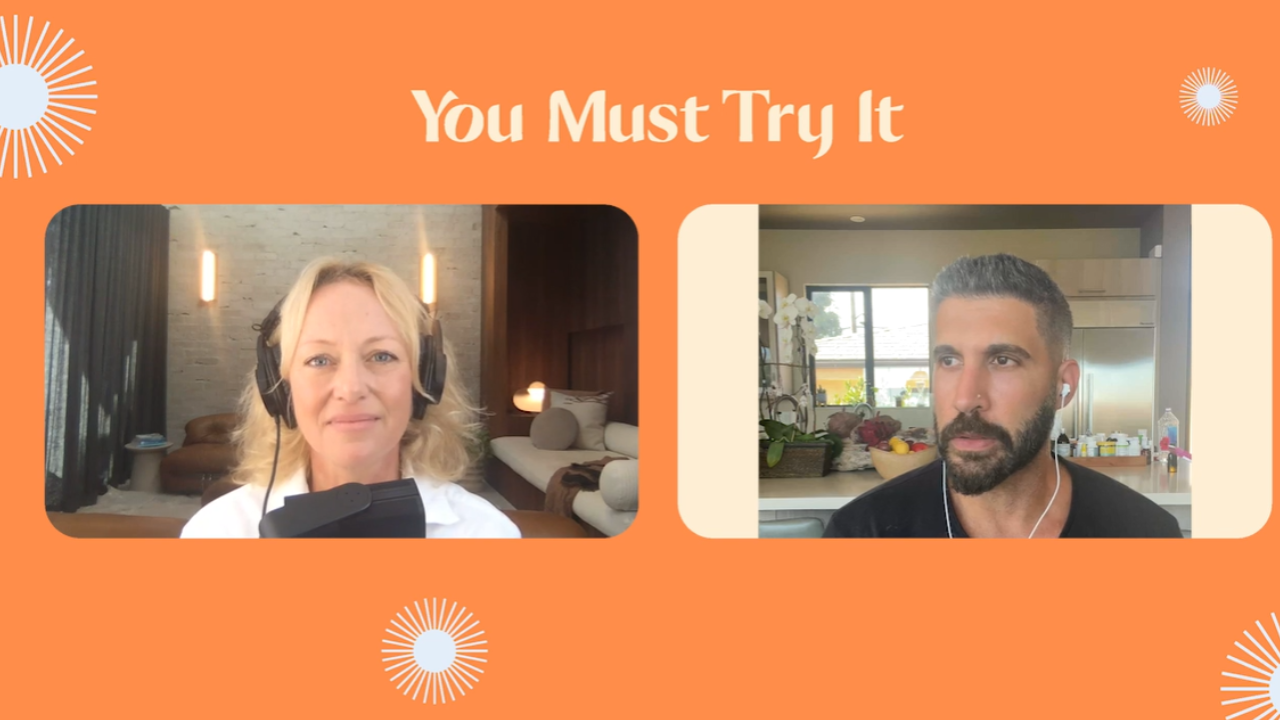 lpbqosAZQss
The Cymbiotika Story
Shelley chats to Chervin Jafarieh the founder of Cymbiotika to learn about the story behind the brand.
See what others are saying