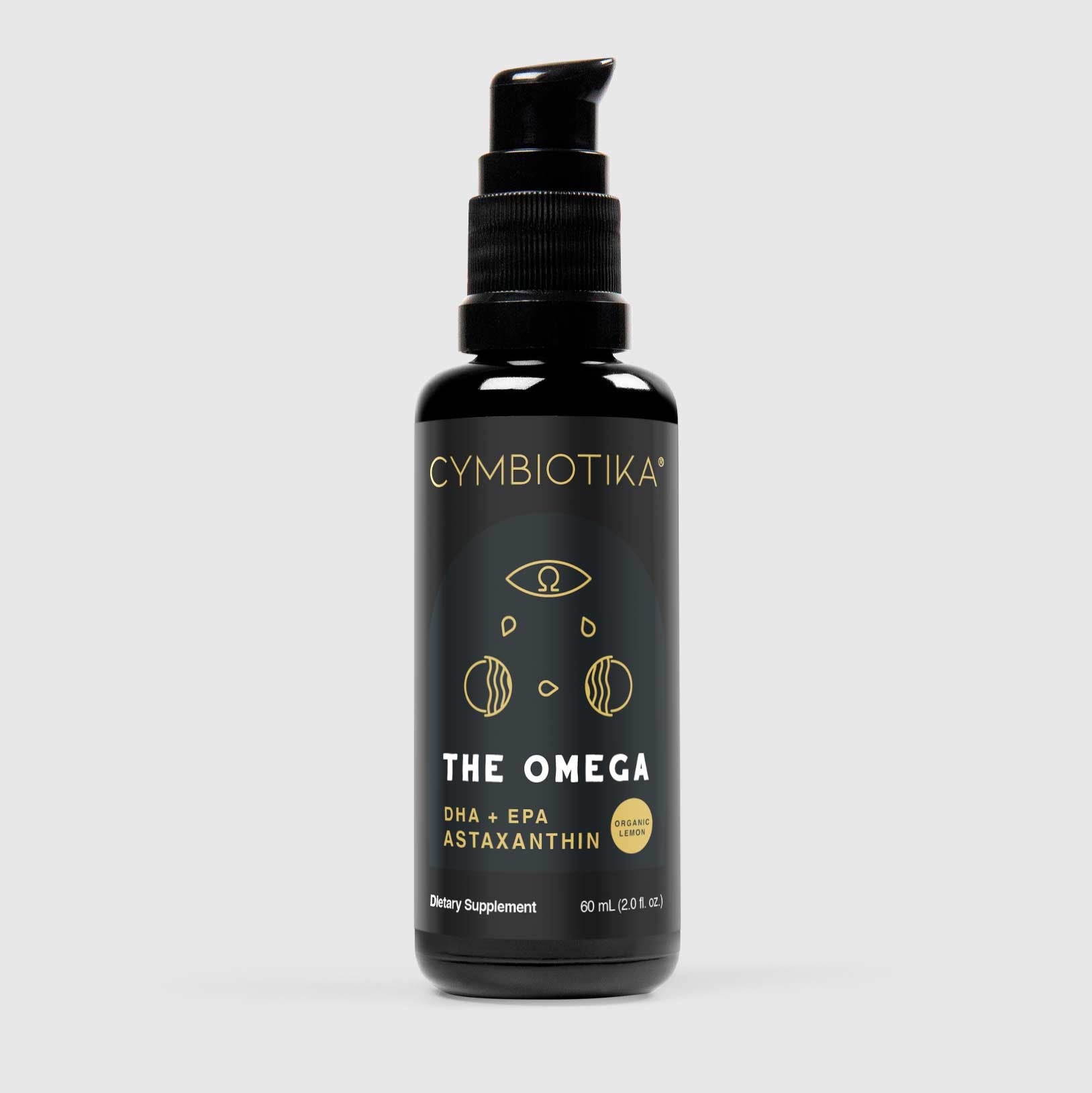 The Omega (DHA + EPA)
We love this great-tasting, fish-free hit of Omegas for glowing skin, mental clarity, and luscious locks. This one is a firm favourite among Cymbiotika devotees!
The Omega may help with the following:

Supports brain, eye, and heart health

Reduces inflammation

Fish-free DHA & EPA formula

PRO-TIP: Take The Omega with Cymbiotika's Glutathione for healthy, balanced skin.

Cymbiotika are proud to offer the highest quality vegan Omega 3 DHA/EPA supplement available. Modern biology has identified that DHA is a critical nutrient for our brain, eyes and central nervous system.

This supplement may hydrate the skin and decrease blood pressure while balancing cholesterol levels.
Take 12 pumps daily*

Pump onto a spoon to consume. May be mixed into a beverage of your choice and can be taken with or without food.

Store in a cool, dark place or refrigerate after opening. Do not freeze. Avoid oral contact with the pump dispenser to preserve freshness.

*To be used as directed by your healthcare provider or physician.

Disclaimer: If you are pregnant, nursing a baby, or have a chronic medical condition such as diabetes, hypertension or heart disease, be sure to consult your doctor or pharmacist before purchasing or taking any supplement.
Docosahexaenoic Acid (DHA), Eicosapentaenoic Acid (EPA), Organic Sea Buckthorn Oil, Icelandic Astaxanthin, Non-GMO Phosphatidylcholine, Evening Primrose Oil

Other Ingredients: Organic MCT Oil, Organic Monk Fruit, Organic Lemon Oil
Australia
Free shipping within Australia on orders over $99
Standard Shipping: $10
Express shipping: $15
International Orders
We deliver to USA, Canada, New Zealand, Europe, UK and most countries throughout the world using carrier calculated rates at the checkout.
If you are unable to order in your location, please contact us for a quote.
For more details visit our shipping page.
The concern with most commercial omega/fish oils is the quality and levels of PCB's, dioxins, heavy metals and microplastics (which accumulates depending on the type of fish its sourced from). This formula uses algae oil an astaxanthin, a clean and quality source of DHA and EPA that gives you cellular protection.

I pop 6-12 pumps into my morning smoothie to get those omegas!
- Lynsey
Why You Must Try It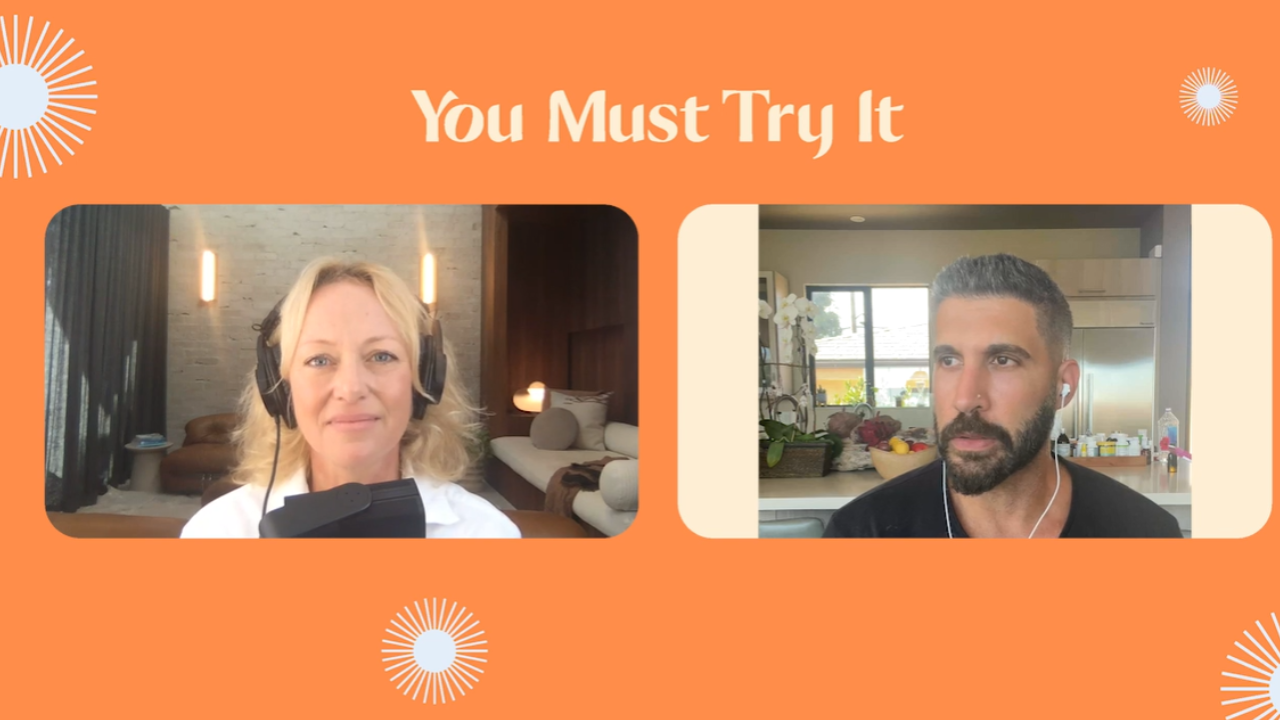 lpbqosAZQss
The Cymbiotika Story
Shelley chats to Chervin Jafarieh the founder of Cymbiotika to learn about the story behind the brand.
See what others are saying