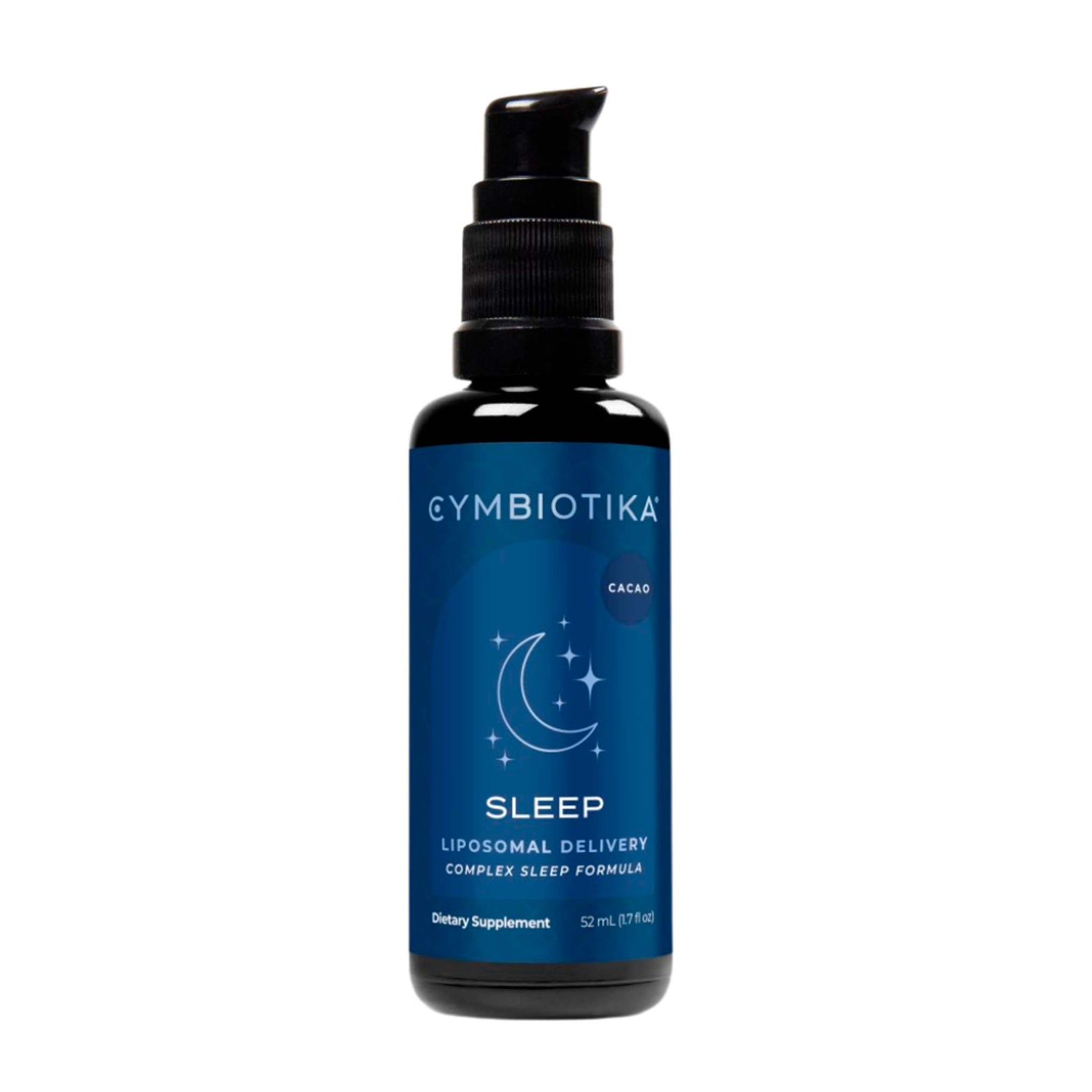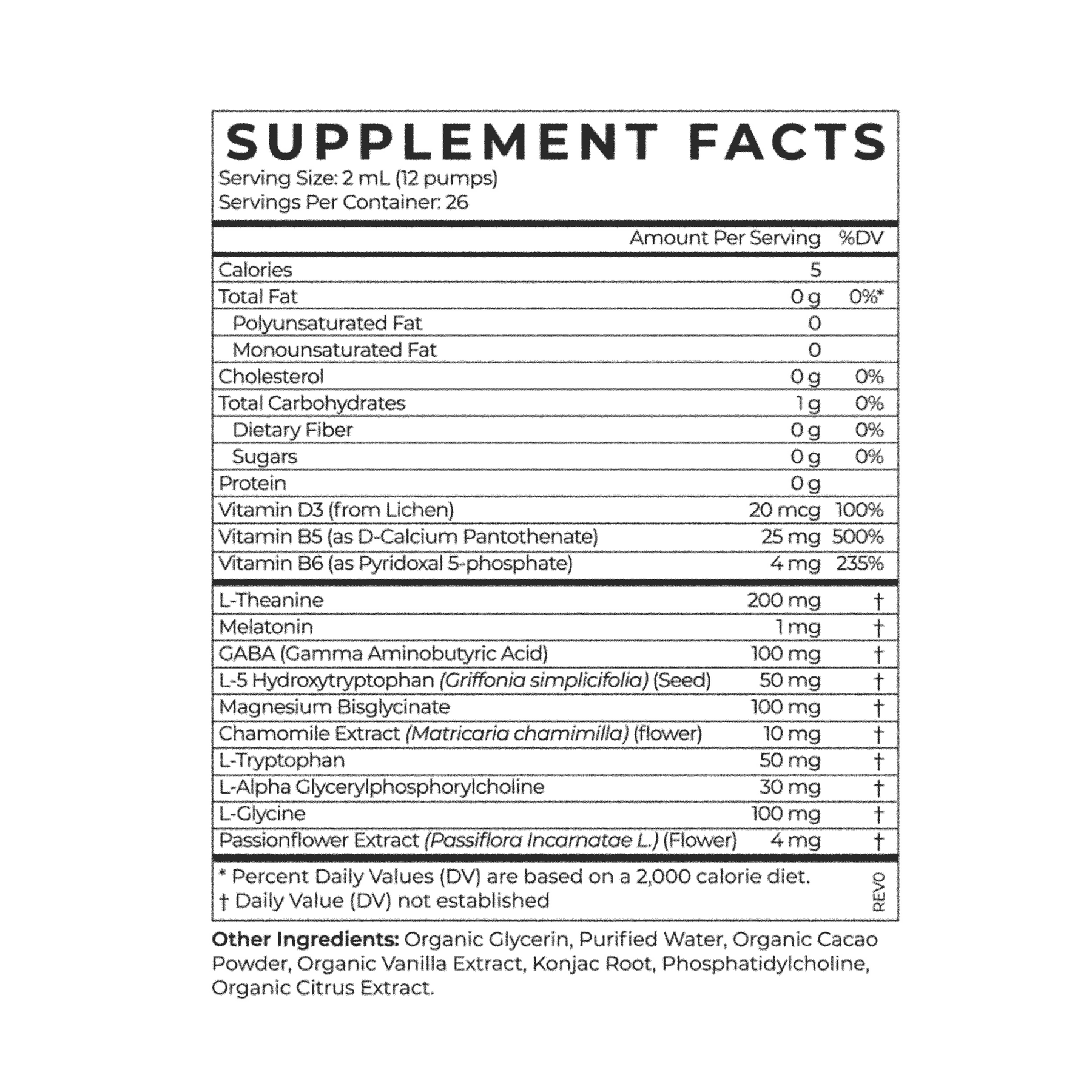 Sleep Formula
Get ready for a beautiful sleep with this natural supplement that helps calm, relax, and prepare your mind and body for rest. Sweet dreams ladies!
Cymbiotikas approach to rest is not to sedate an already exhausted body, but to regenerate and rebuild the body's reserves so we have the energy we need to sedate ourselves, and rest deeply and naturally. This complex formula has a multitude of benefits that contribute to overall health and support rest and relaxation.

Sleep may help with the following:

May calm nervous system

Promotes relaxation

Encourages a deep restful sleep

PRO-TIP: For enhanced relaxation use with Cymbiotika's Topical Magnesium spray 30 minutes before bed.
Dosage: 12 pumps (1-12mL)*

Best to be taken 6 days on, one day off

Pump desired dose onto a spoon and consume. Best taken 30 minutes before bedtime.

Store at room temperature – we prefer it on our nightstand! Please do not refrigerate.

*To be used as directed by your healthcare provider or physician. Disclaimer: If you are pregnant, nursing a baby, or have a chronic medical condition such as diabetes, hypertension or heart disease, be sure to consult your doctor or pharmacist before purchasing or taking any supplement.
Vitamin D3 (from Lichen), Vitamin B5 (as D-Calcium Pantothenate), Vitamin B6 (as Pyridoxal 5-Phosphate), L-Theanine, Melatonin, GABA (Gamma Aminobutyric Acid), L-5 Hydroxytryptophan (Griffonia Simplicifolia Seed), Magnesium Bisglycinate, Chamomile Extract (Matricaria Chaminimilla) (flower), L-Tryptophan, L-Alpha Glycerylphosphorycholine, L-Glycine, Passionflower Extract (Passiflora Incarnata L.) (flower)

Other Ingredients: Organic Glycerin, Purified Water, Organic Cacao Powder, Organic Vanilla Extract, Konjac Root, Phosphatidylcholine, Organic Citrus Extract
Australia
Free shipping within Australia on orders over $99
Standard Shipping: $10
Express shipping: $15
International Orders
We deliver to USA, Canada, New Zealand, Europe, UK and most countries throughout the world using carrier calculated rates at the checkout.
If you are unable to order in your location, please contact us for a quote.
For more details visit our shipping page.
This is the most comprehensive sleep formula I've seen! It has everything. Take 12 pumps 30 minutes before bed when needed.
- Lynsey
Why You Must Try It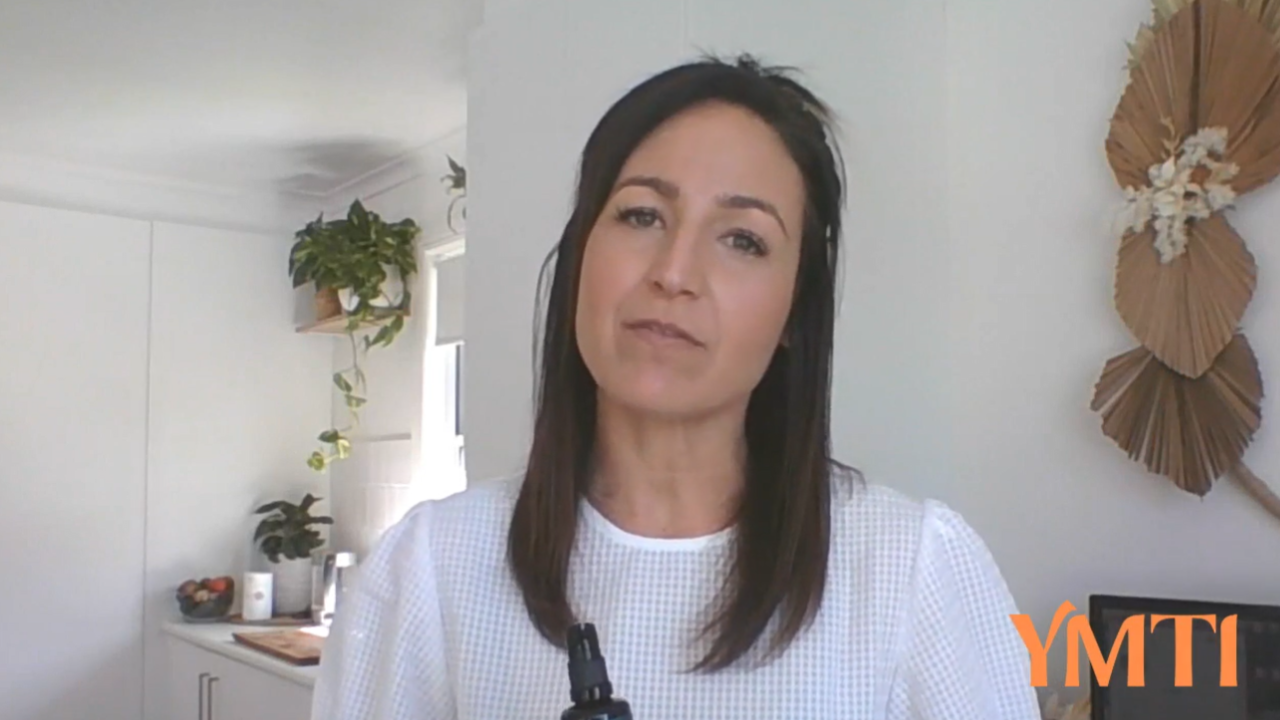 fy0onBoMLLs&list=PLvkkoThzpit8gFDG5mMHV3UP9fZZvukmE&index=6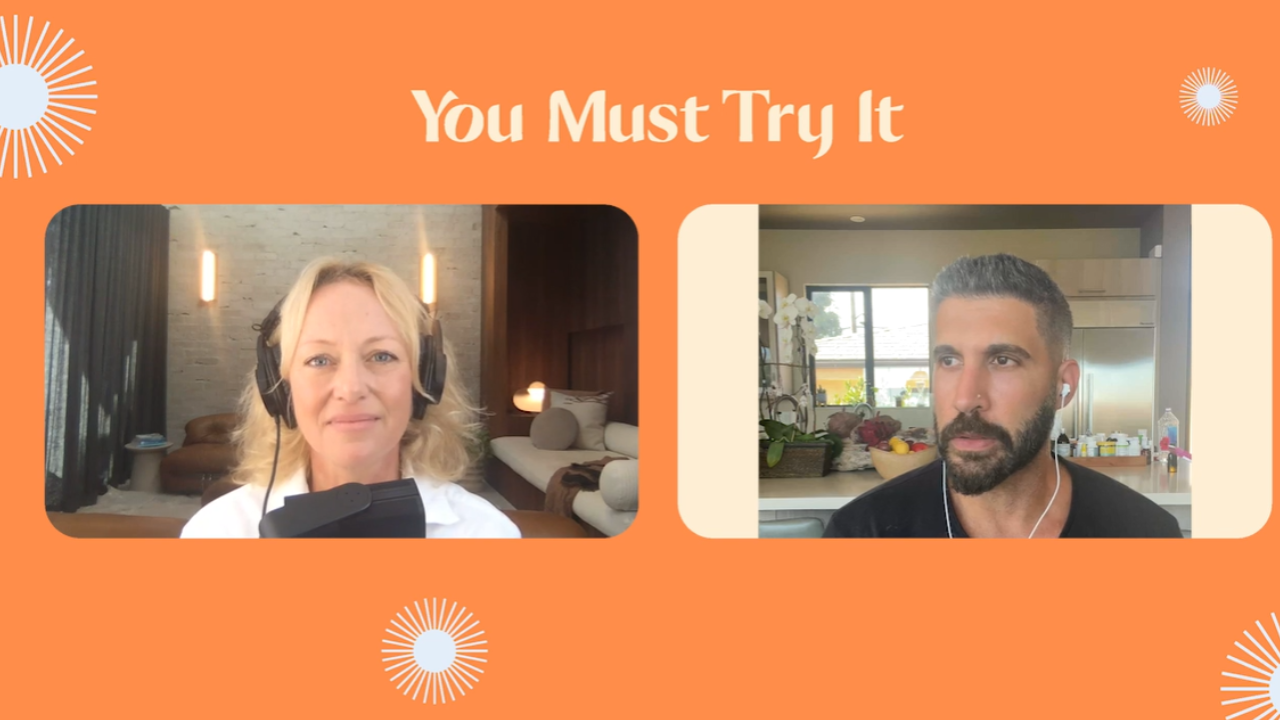 lpbqosAZQss
The Cymbiotika Story
Shelley chats to Chervin Jafarieh the founder of Cymbiotika to learn about the story behind the brand.
See what others are saying