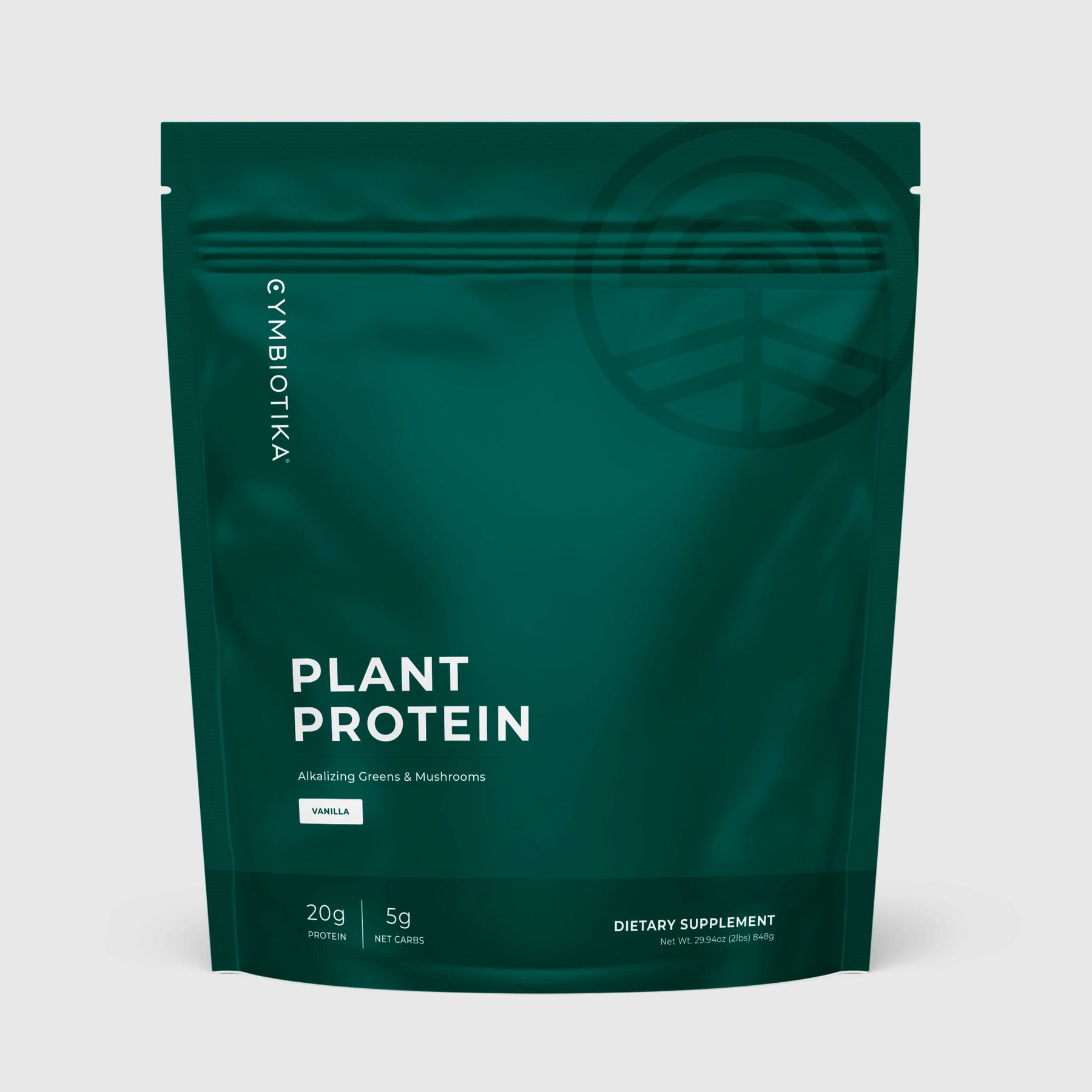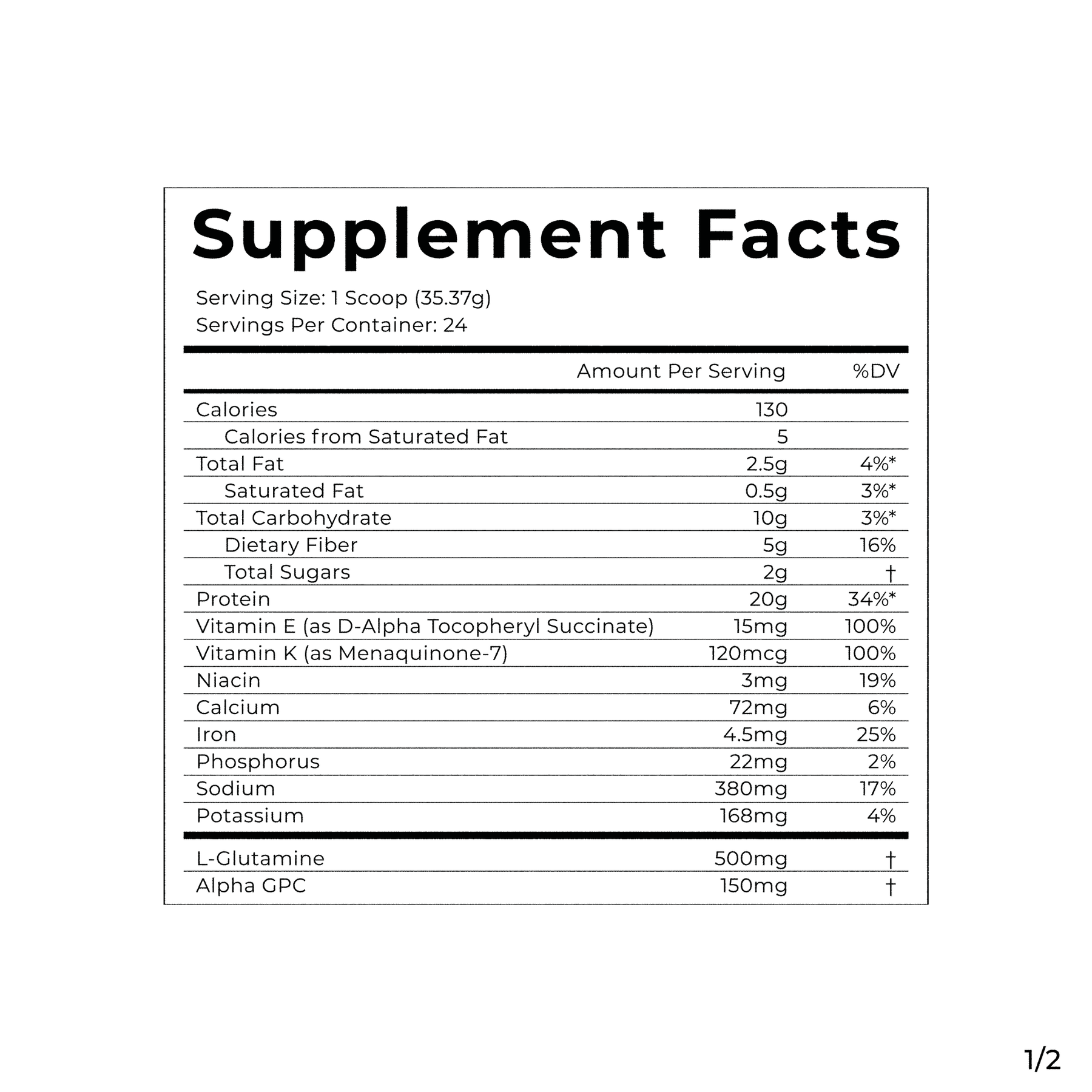 Protein
Don't waste your workout! This delicious plant-based protein will help you get the bang for your buck you deserve after sweating it out. 
Plant Protein may help with the following:

Supports gut health

Enhances recovery

Boosts energy

PRO-TIP: Take our Longevity Mushrooms before your workout and our Plant Protein post-workout for improved energy and athletic performance.

This scientifically backed protein powder fuels your body with essential vitamins and minerals, whole-food nutrients and a full range of amino acids. It features 3 complete proteins, raw greens, fiber, pre and probiotics, digestive enzymes and adaptogenic mushrooms.

Crafted with the highest quality organic ingredients, our protein is made for all lifestyles.

Trusted and used by the world's top athletes.
Mix 1 serving (1 scoop) in 8–10 ounces of cold water, your favorite milk, or a smoothie.*

Take any time of day or post workout.

Store: Keep in a cool, dry place

*To be used as directed by your healthcare provider or physician.

Disclaimer: If you are pregnant, nursing a baby, or have a chronic medical condition, such as, diabetes, hypertension or heart disease, be sure to consult your doctor or pharmacist before purchasing or taking any supplement.
Alkaline Protein Complex Containing Organic Ingredients: Organic Hemp Protein, Organic Spirulina, Organic Pea Protein.

Organic Athletic Mushroom Complex as Peak02®:
Organic-Certified Combination of Six Adaptogenic Mushrooms Grown in the U.S containing Mycelium and Fruiting Bodies of Cordyceps (Cordyceps militaris), Reishi (Ganoderma lucidum), King Trumpet (Pleurotus eryngii), Shitake (Lentinula edodes), Lion's Mane (Hericium erinaceus), Turkey Tail (Trametes versicolor).

Organic Alkaline Raw Greens Complex: Organic Alfalfa Grass (Medicago sativa), Organic Barley Grass (Hordeum jubatum), Organic Lemon Juice Powder (Citrus limon), Organic Kale (Brassica oleracea), Organic Astragalus Root Extract (Astragalus L.), Organic Spirulina (Arthrospira platensis), Organic Wheatgrass (Triticum aestivum), Organic Oat Grass (Arrhenatherum), Organic Cracked Cell Wall Chlorella (Chlorellaceae).

Prebiotic Fiber Complex Containing Organic Ingredients: Organic Baobab Fruit Powder (Fibress™), Organic Inulin, Organic Luo Han Guo, Organic Banana Powder, Organic Stevia Leaf Extract.

Digestive Enzyme Complex as DigeSEB™: Protease, Amylase, Cellulase, Lactase, Lipase.

Dairy Free Probiotics: Bacillus Clausii (25 Billion CFU/g), Saccharomyces boulardii (10 Billion CFU/g).

L-Glutamine, Alpha Glycerylphosphorylcholine

Other Ingredients: Organic Vanilla Extract, Sea Salt
Australia
Free shipping within Australia on orders over $99
Standard Shipping: $10
Express shipping: $15
International Orders
We deliver to USA, Canada, New Zealand, Europe, UK and most countries throughout the world using carrier calculated rates at the checkout.
If you are unable to order in your location, please contact us for a quote.
For more details visit our shipping page.
As we age our demand for protein and amino acids increases. To fight off natural decreases in lean muscle mass we need to increase protein intake and partake in regular weight bearing exercise. Love this formula as it combines an easy to digest plant protein along with incredible nutritives and digestive support.

Pop it into any smoothe or alternative milk and you're good to go!
- Lynsey
Why You Must Try It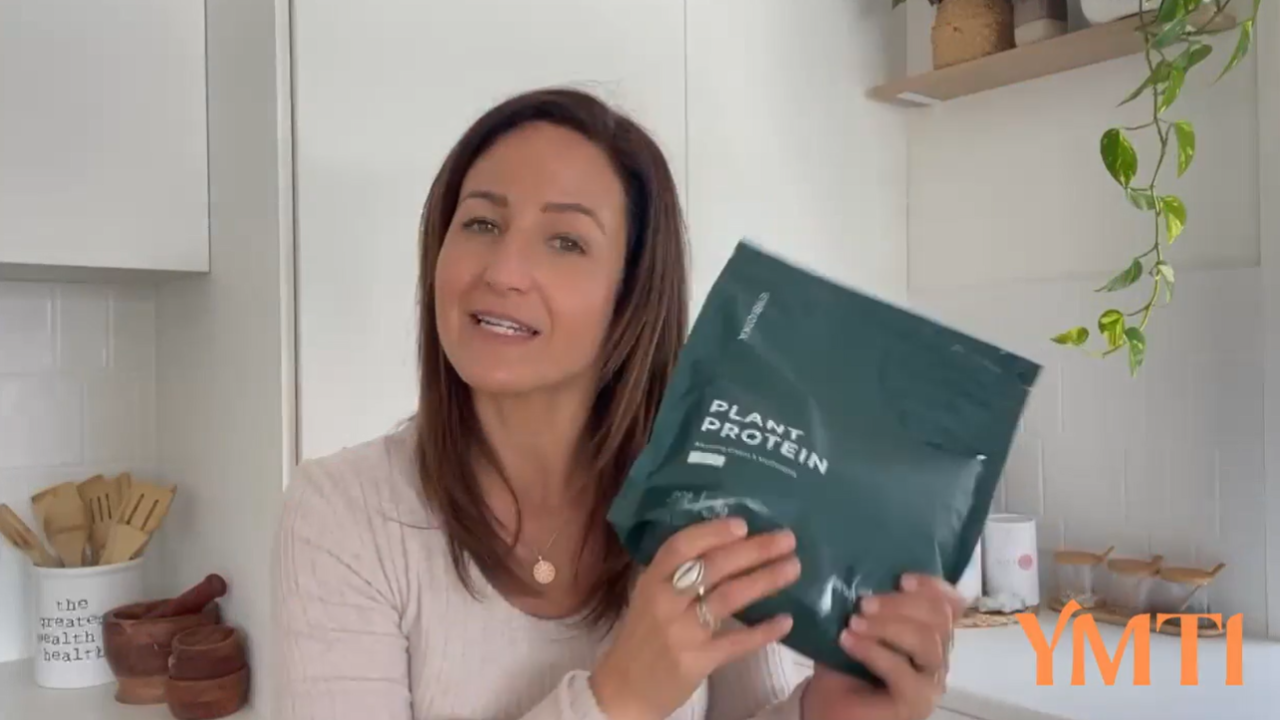 8W2FtvC1q1w&list=PLvkkoThzpit8gFDG5mMHV3UP9fZZvukmE&index=19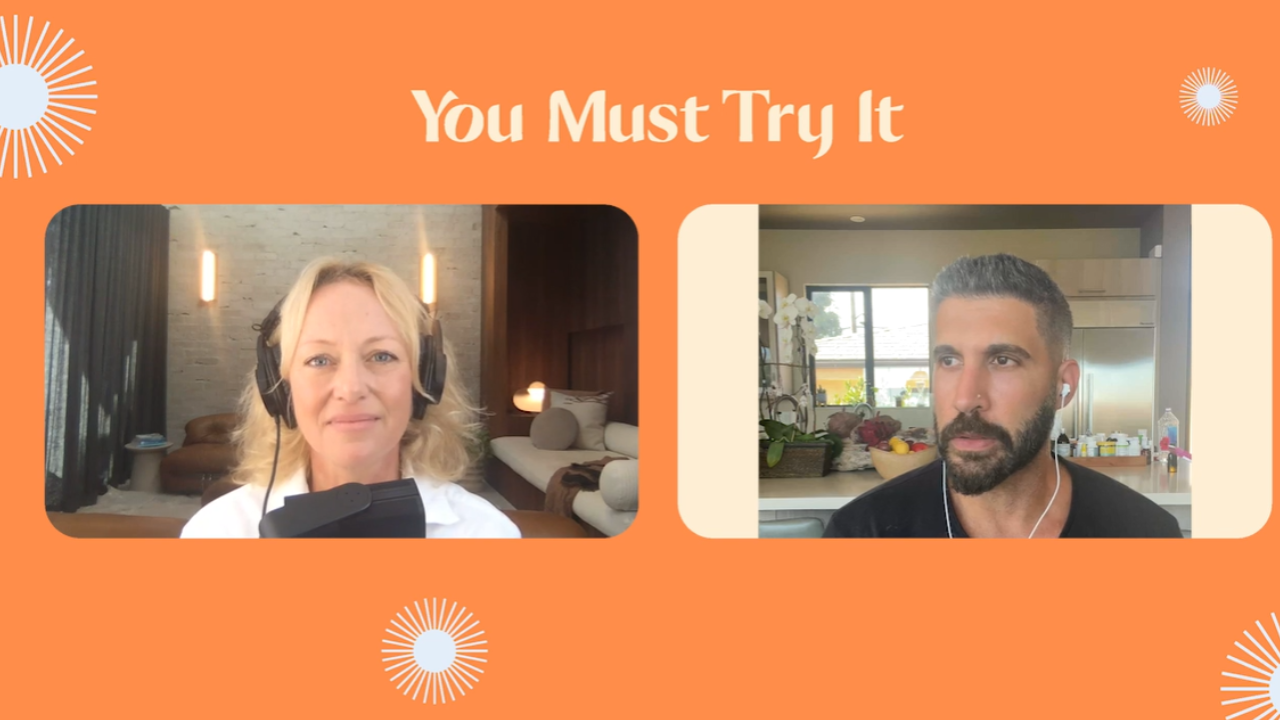 lpbqosAZQss
The Cymbiotika Story
Shelley chats to Chervin Jafarieh the founder of Cymbiotika to learn about the story behind the brand.
See what others are saying
Total 5 star reviews: 2
Total 4 star reviews: 0
Total 3 star reviews: 0
Total 2 star reviews: 0
Total 1 star reviews: 0
100%
would recommend this product
Best protein powder ever!

Tastes amazing and is the healthiest one I've come across. Highly recommend!

YM

You Must Try It

13 seconds ago

Thank you for sharing! So happy to hear you're loving it!
YMTI Team x

Yummy

Not only does this tick the protein requirements it is delicious!!

YM

You Must Try It

2 weeks ago

Glad you love it Maria xx
Reviews Loaded
Reviews Added