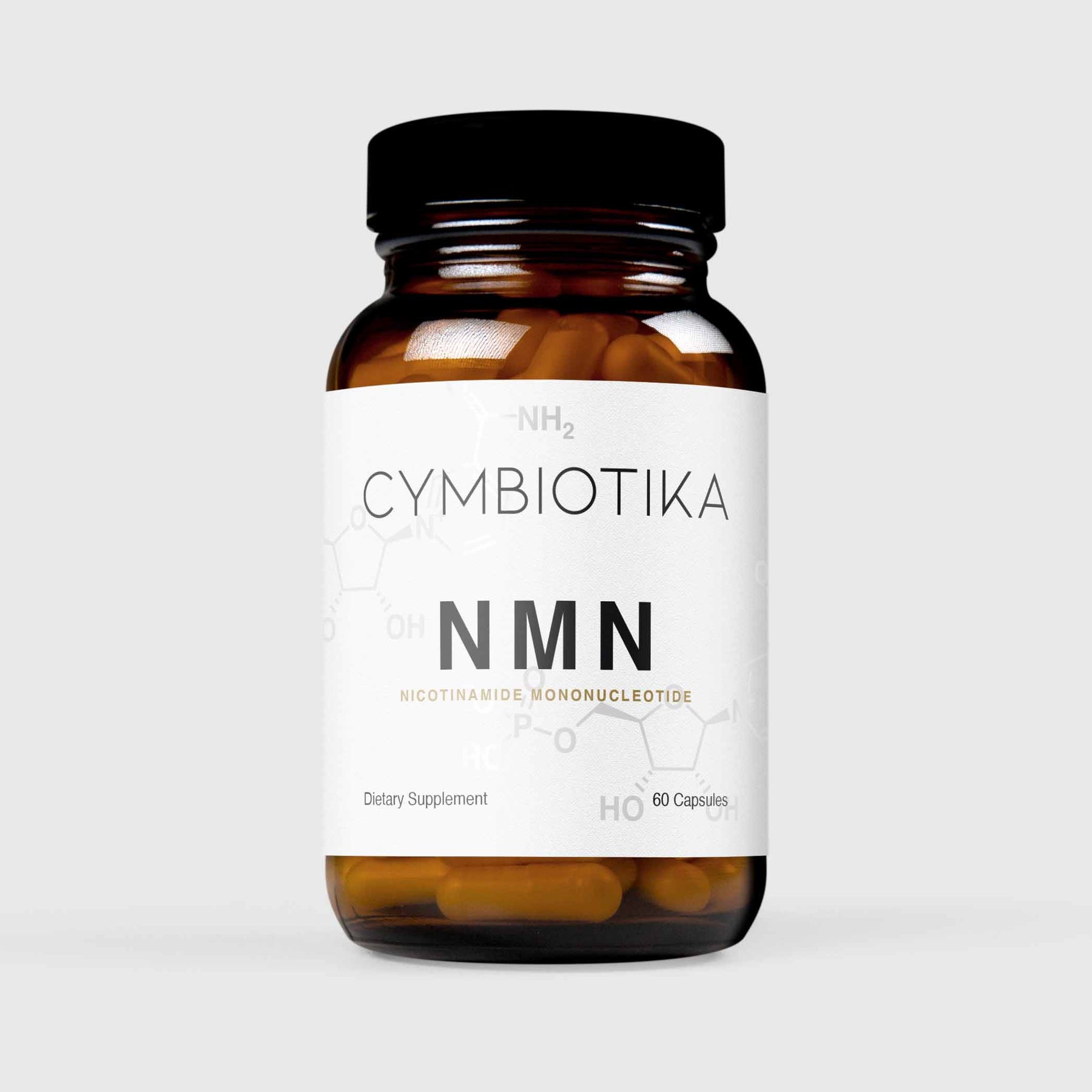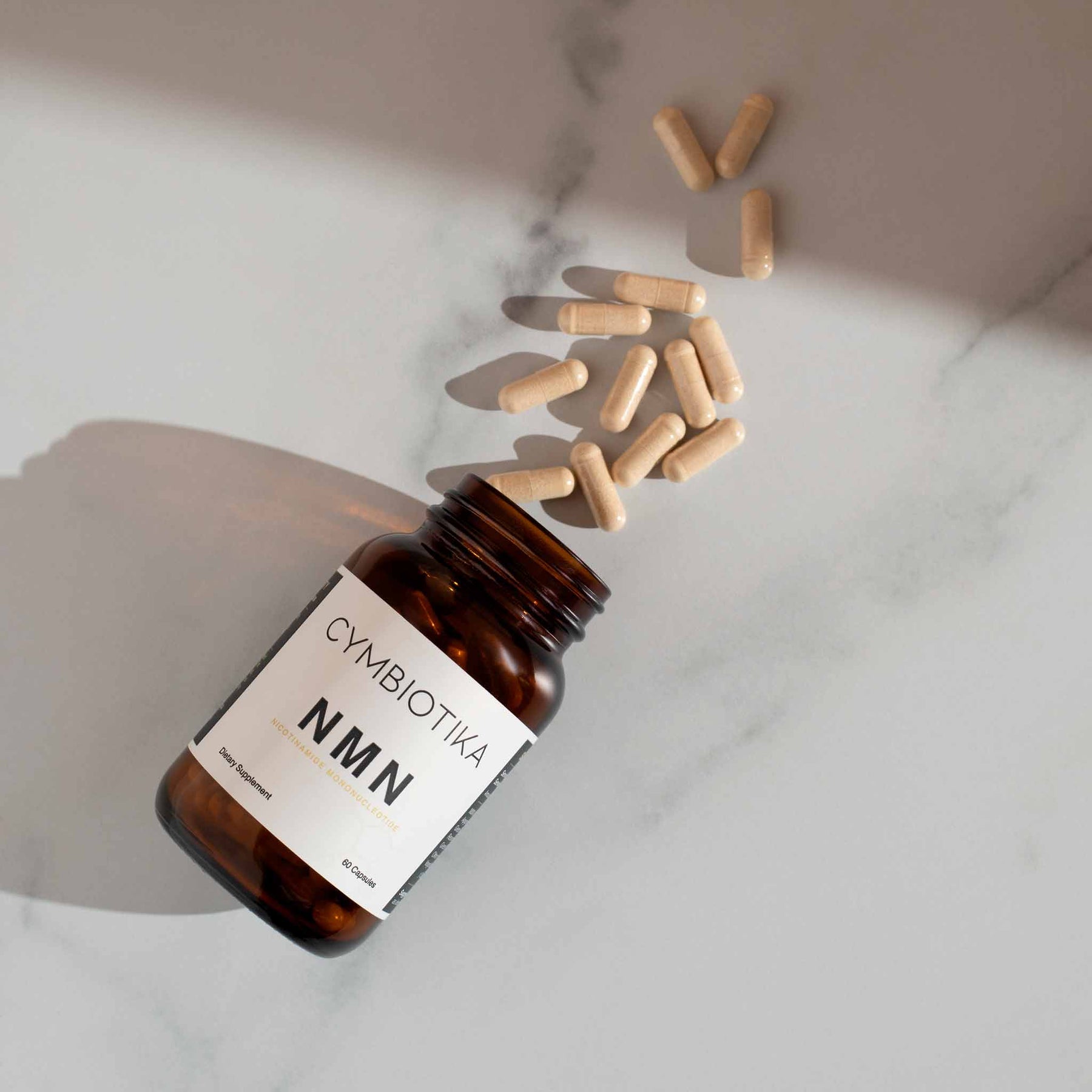 NMN (Trans-Resveratrol L-Theanine)
These five-star, fan-favourite capsules combat premature aging by supporting healthy gene expression, give your metabolism a leg-up, and boost your energy. Yes please to all of the above!
NMN + Trans-Resveratrol may help with the following:

Maintains healthy DNA

Reduces oxidative stress and slows premature aging

Supports cellular metabolism and energy

PRO-TIP: Take NMN with Cymbiotika's Vitamin B12 to decelerate premature aging.

Cymbiotika's NMN (Nicotinamide Mononucleotide) with added polyphenols and antioxidants can significantly boost NAD (Nicotinamide Adenine Dinucleotide) levels throughout the body.

NAD plays an important role in energy, metabolism and maintenance of healthy gene expression. When we boost NMN levels in the body, we enhance the biosynthesis of NAD and help restore declining levels of NAD as we age.
Take 2 capsules daily*

Store in a cool dark place.

*To be used as directed by your healthcare provider or physician.

Disclaimer: If you are pregnant, nursing a baby, or have a chronic medical condition such as diabetes, hypertension or heart disease, be sure to consult your doctor or pharmacist before purchasing or taking any supplement.
NMN (Nicotinamide mononucleotide), Apigenin 98%, Green Tea Extract (20% L-Theanine), Resveratrol (98% Transresveratrol), Green Coffee Bean (10% Caffeine)

Other Ingredients: Rice Flour, Veggie Capsule
Australia
Free shipping within Australia on orders over $99
Standard Shipping: $10
Express shipping: $15
International Orders
We deliver to USA, Canada, New Zealand, Europe, UK and most countries throughout the world using carrier calculated rates at the checkout.
If you are unable to order in your location, please contact us for a quote.
For more details visit our shipping page.
Go the NMN! This blend of polyphenols and antioxidants helps the body repair DNA and keep healthy energy levels and metabolism - winning!

I prefer to take these with my lunch as I sit in the sun soaking up some vitamin D!


- Lynsey
Why You Must Try It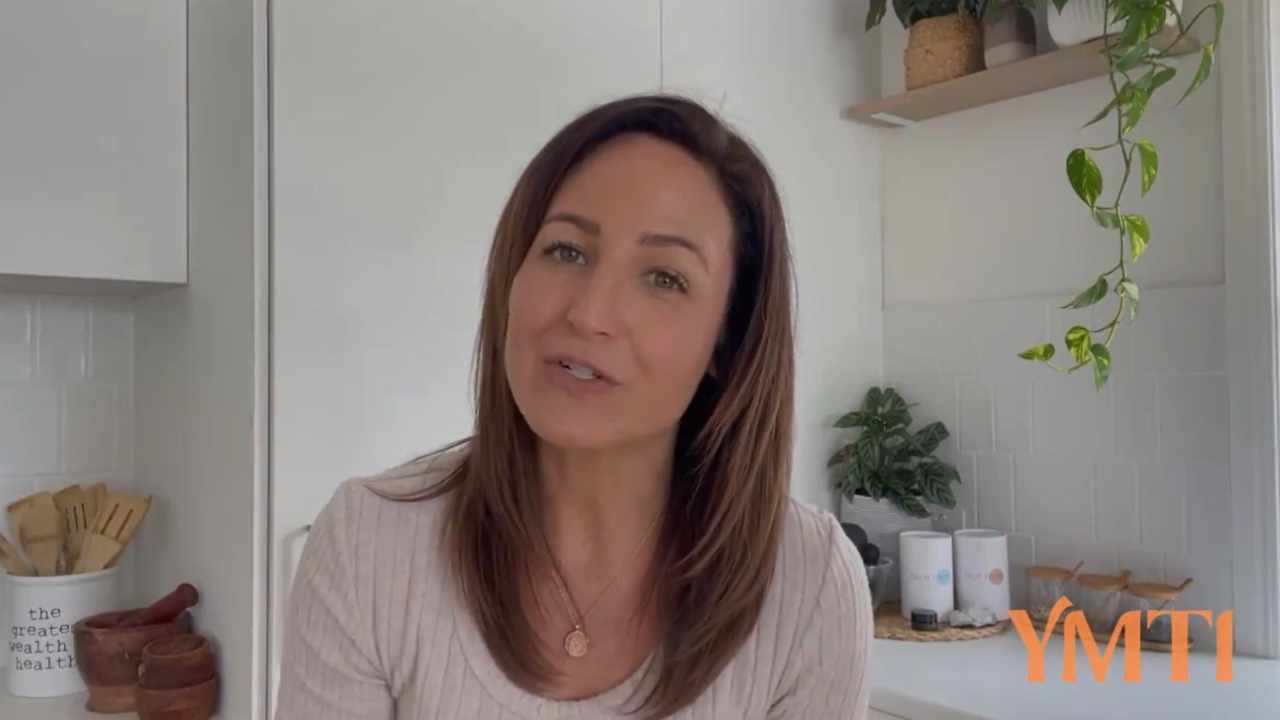 OOM-VRsA668&list=PLvkkoThzpit8gFDG5mMHV3UP9fZZvukmE&index=18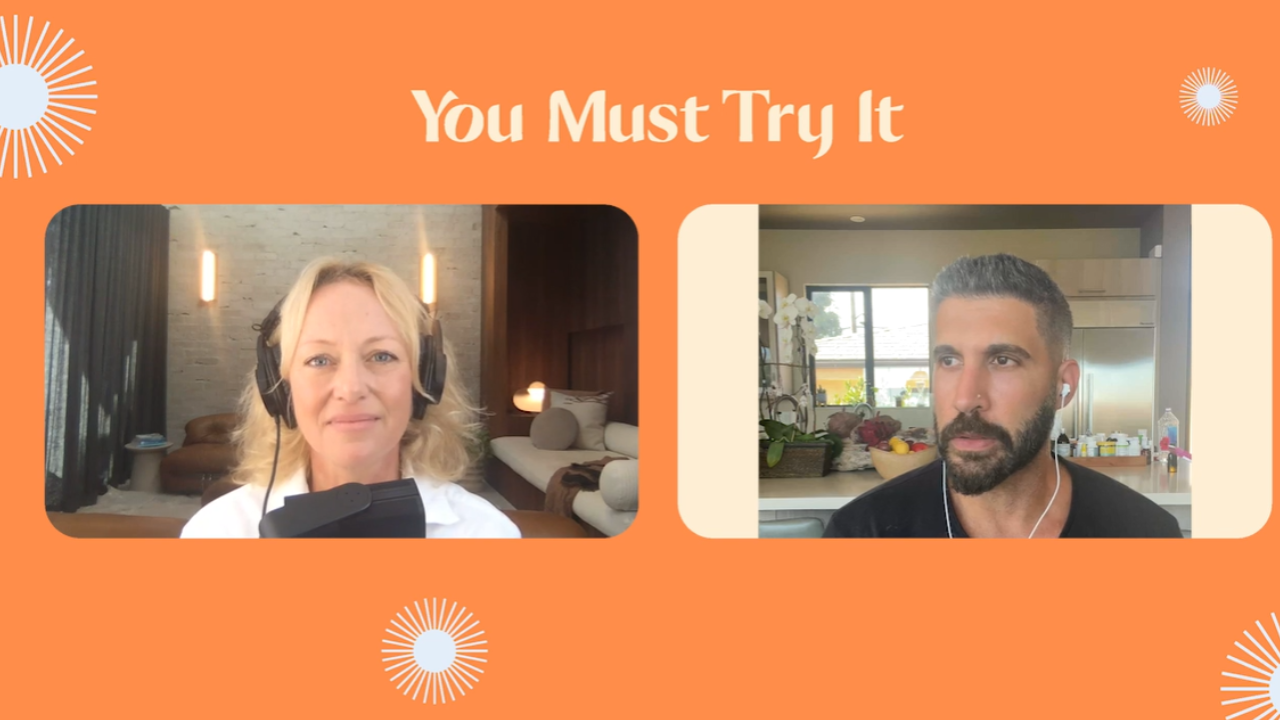 lpbqosAZQss
The Cymbiotika Story
Shelley chats to Chervin Jafarieh the founder of Cymbiotika to learn about the story behind the brand.
See what others are saying
Total 5 star reviews: 2
Total 4 star reviews: 0
Total 3 star reviews: 0
Total 2 star reviews: 0
Total 1 star reviews: 0
100%
would recommend this product
Game Changer

This is the real deal, well done Cymbiotika

YM

You Must Try It

10 seconds ago

Thanks Joanne, such great quality, cant fault there ingredients.

YMTI Team xx

reverse aging!

An easy to swallow capsule that delivers big results. I noticed renewed energy and better quality sleep. I don't know if it's related to this product or the zinc capsules but I have less hair fall. The hair that falls is my white/gray hair, leaving me with more of my natural golden blonde hair and a more youthful appearance. Truly reverse aging!

YM

You Must Try It

5 months ago

Wow, such fantastic results for you. Thank you for sharing.
YMTI Team x
Reviews Loaded
Reviews Added