Magnesium L - Threonate (Cognitive / Memory Improvement)
This brain-fog-busting, sleep-enhancing, mood-balancing wonder supplement has a great flavour, and will leave you clear, alert, and ready for anything!
Magnesium L-Threonate may help with the following:

Boost brain power

Balance mood and calm central nervous system

Improve memory

PRO-TIP: Support overall brain health by taking with Cymbiotika's Golden Mind.

Cymbiotika's Liposomal Magnesium L-Threonate was developed by a team of scientists at MIT which has been shown to increase brain magnesium levels much higher than any other form of magnesium.

Magnesium is an essential mineral that is required for 80% of the body's metabolic functions. In the United States, approximately 65% of all adults are magnesium deficient.

Magnesium deficiency contributes to many chronic conditions including heart disease and loss of cognitive function.
1 pouch (10 mL) daily*

Squeeze entire contents of pouch directly into mouth or stir into your favorite beverage.

Store in a cool, dry place away from direct sunlight.

*To be used as directed by your healthcare provider or physician.

Disclaimer: If you are pregnant, nursing a baby, or have a chronic medical condition, such as, diabetes, hypertension or heart disease, be sure to consult your doctor or pharmacist before purchasing or taking any supplement.
Magtein® (Magnesium L-Threonate)

Other Ingredients: Glycerin, Purified Water, Organic Almond Butter, Organic Almond Oil, Organic Vanilla Extract, Organic Cacao Extract, Konjac Root, Phosphatidylcholine, D-Alpha Tocopherol, Celtic Sea Salt, Organic Citrus Extract.
Australia
Free shipping within Australia on orders over $99
Standard Shipping: $10
Express shipping: $15
International Orders
We deliver to USA, Canada, New Zealand, Europe, UK and most countries throughout the world using carrier calculated rates at the checkout.
If you are unable to order in your location, please contact us for a quote.
For more details visit our shipping page.
Magnesium L-threonate is the form of magnesium that can cross the blood-brain barrier providing nutritional support for better memory and central nervous system regulation.

I take this either in the morning or at night just before bed.
- Lynsey
Why You Must Try It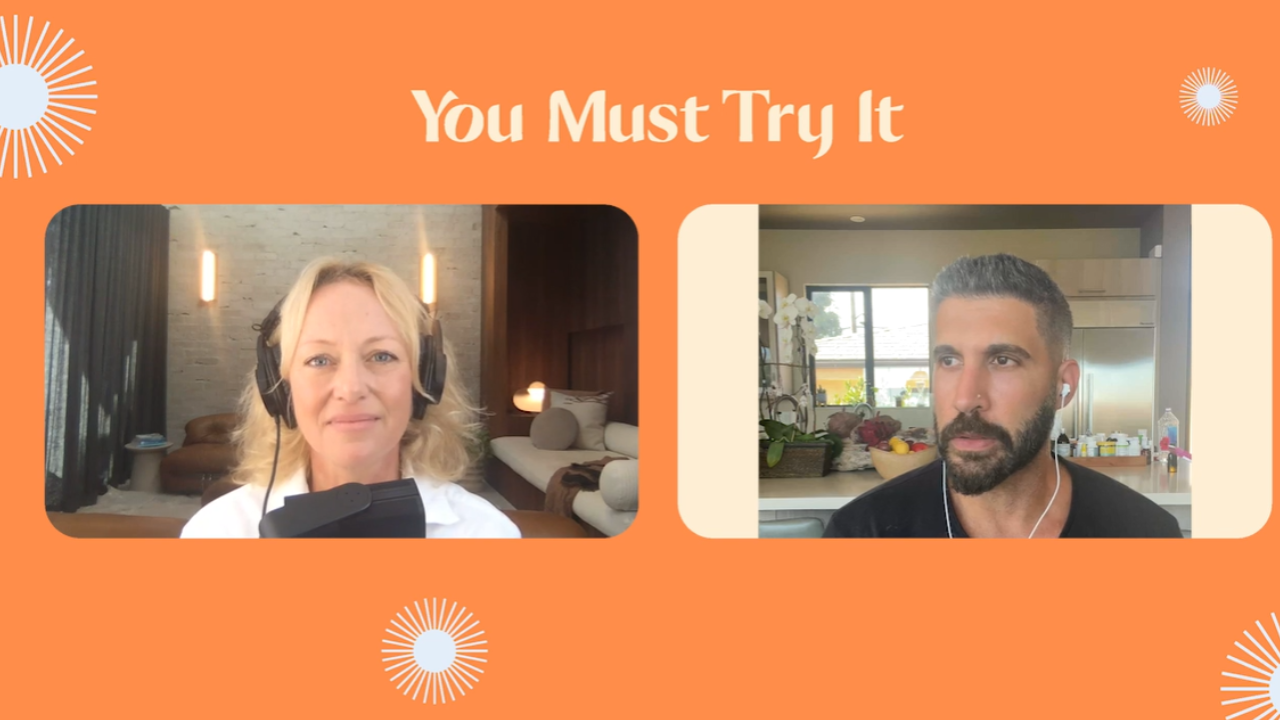 lpbqosAZQss
The Cymbiotika Story
Shelley chats to Chervin Jafarieh the founder of Cymbiotika to learn about the story behind the brand.
See what others are saying
Total 5 star reviews: 2
Total 4 star reviews: 0
Total 3 star reviews: 0
Total 2 star reviews: 0
Total 1 star reviews: 0
100%
would recommend this product
Highly recommend it

I dont know if it is a placebo effect, but I do feel like my thinking is clearer and I am not umming and ahhing as much anymore. I take it every morning together with breakfast. I found the vanilla taste a little strong at first because I dont normally like sweet taste but I have come to like it. Its very easy to take. I will continue taking this, for sure

YM

You Must Try It

10 seconds ago

Thank you for sharing. We are thrilled to hear.
YMTI Team x

2nd packet

This is my 2nd months supply. I love that it is in daily portions & although quite sweet I take it straight from the sachet… very easy to carry with you anywhere.

YM

You Must Try It

3 months ago

Thats great thanks Maria for sharing.
YMTI Team xx
Reviews Loaded
Reviews Added