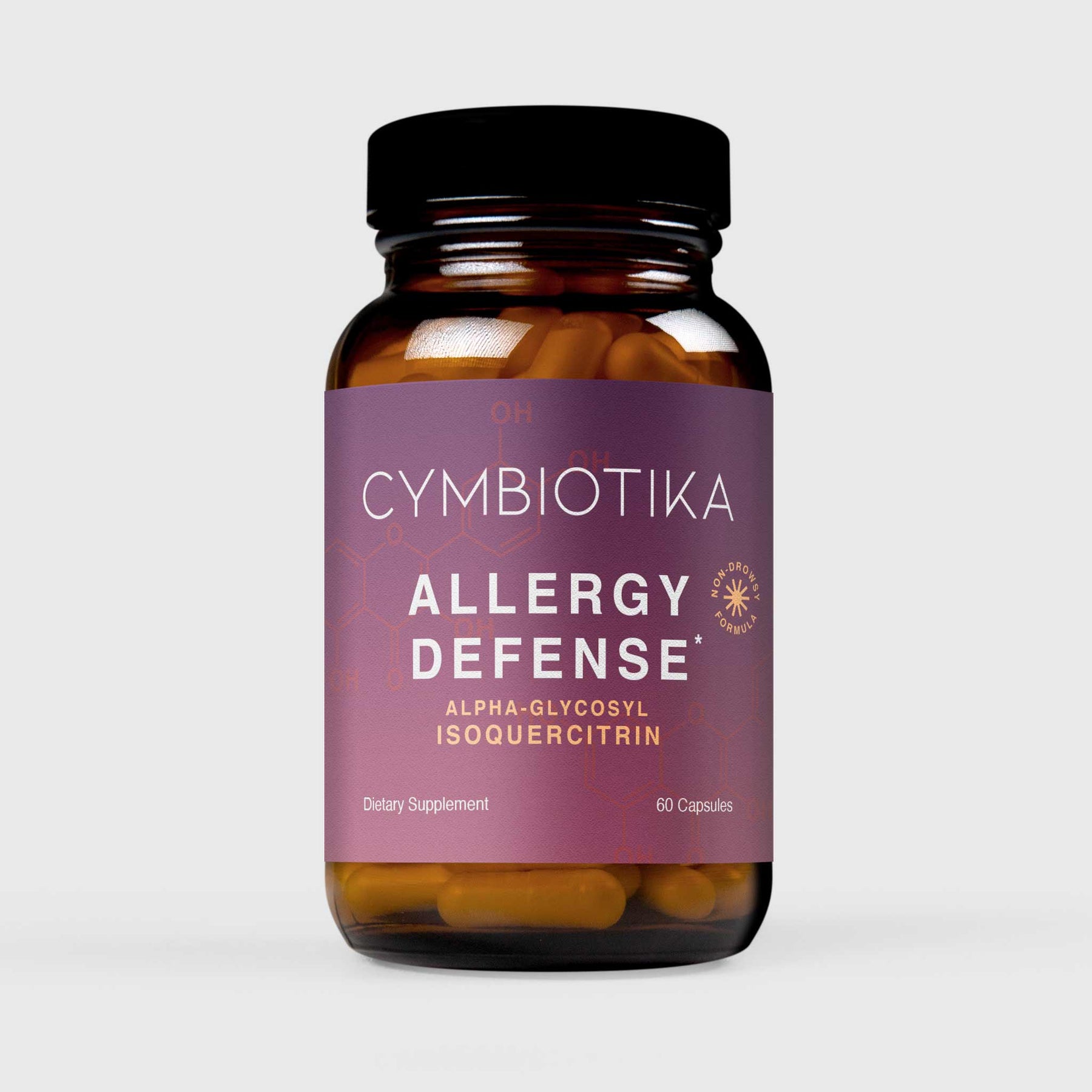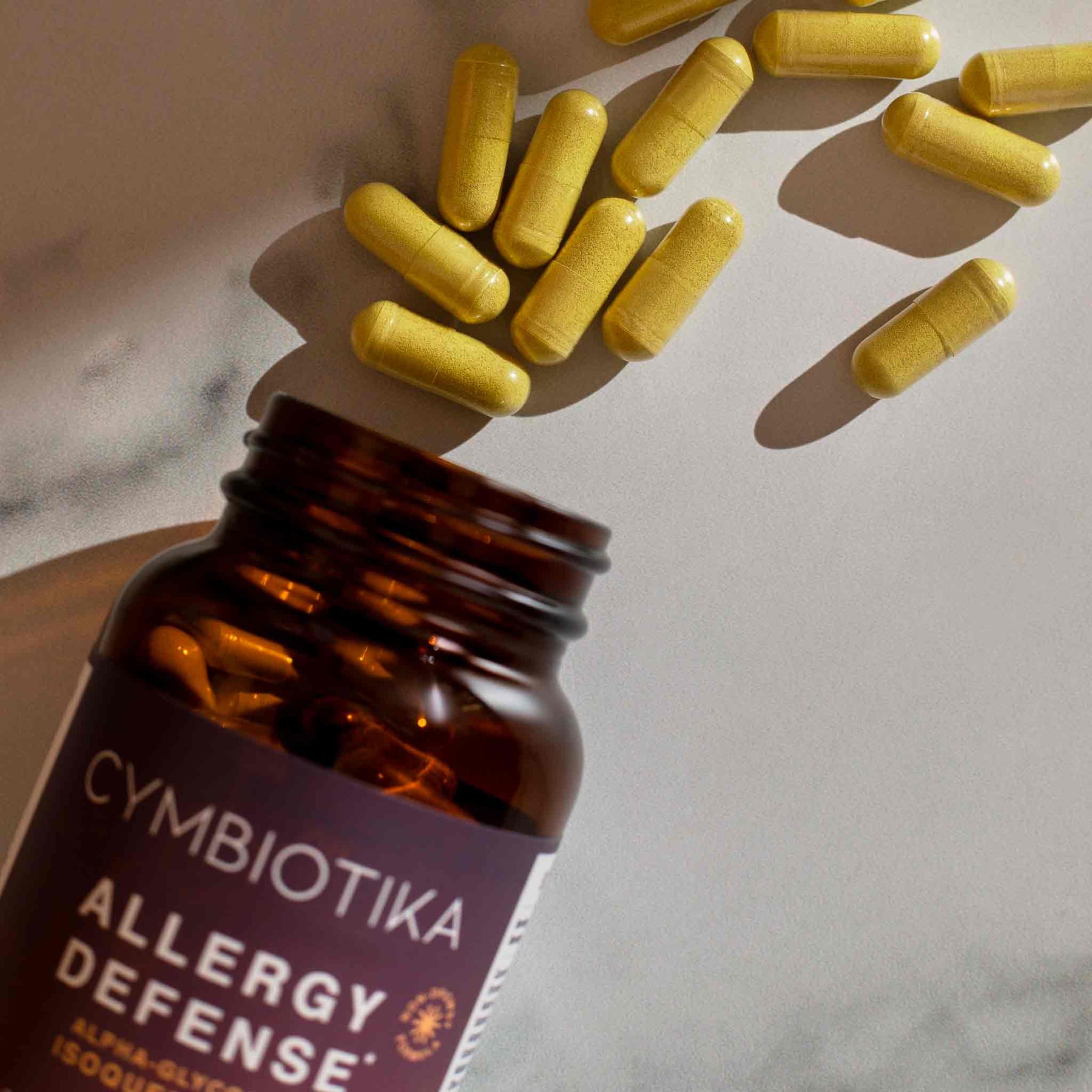 Allergy Defense
Let's not beat around the bush - allergies suck. Get on top of them naturally with this much-loved formulation from the wizards at Cymbiotika.
Allergy Defense may help with the following:

Supports a healthy immune system

May reduce symptoms of seasonal allergies

Reduces inflammation

PRO-TIP: Take Allergy Defense with Cymbiotika's Elderberry Defense to boost the immune system. Cymbiotika's Allergy Defense tonic features a synergistic blend of antioxidants, bioflavonoids, medicinal herbs and enzymes.

This enhanced formula boosts immune function and promotes the body's response to allergens, pollen, mold and parasites. Prepare for the allergy season and supplement our Allergy Defense tonic to promote a healthy immune system.
Take 2 capsules daily*

Store in a cool, dry place.

*To be used as directed by your healthcare provider or physician.

Disclaimer: If you are pregnant, nursing a baby, or have a chronic medical condition such as diabetes, hypertension or heart disease, be sure to consult your doctor or pharmacist before purchasing or taking any supplement.
Quercetin, Bromelain, Nettle Root Extract, Butterbur Extract, Astragalus Root Powder, Schisandra Berry, Mullein Leaf Powder, Olive Leaf Extract, Holy Basil, Alpha-Glycosyl Isoquercitrin, Bioperine

Other Ingredients: Rice Flower, Veggie Capsule
Australia
Free shipping within Australia on orders over $99
Standard Shipping: $10
Express shipping: $15
International Orders
We deliver to USA, Canada, New Zealand, Europe, UK and most countries throughout the world using carrier calculated rates at the checkout.
If you are unable to order in your location, please contact us for a quote.
For more details visit our shipping page.
Anyone who suffers from chronic or seasonal allergies knows how debilitating it can be. This is one of the best formulas I've seen to calm down overactive histamine response and immune regulation.

I like to use two capsules per day at the time of your most heightened allergy response (often either morning or night).
- Lynsey
Why You Must Try It
9J58d9T5SKw&list=PLvkkoThzpit8gFDG5mMHV3UP9fZZvukmE&index=5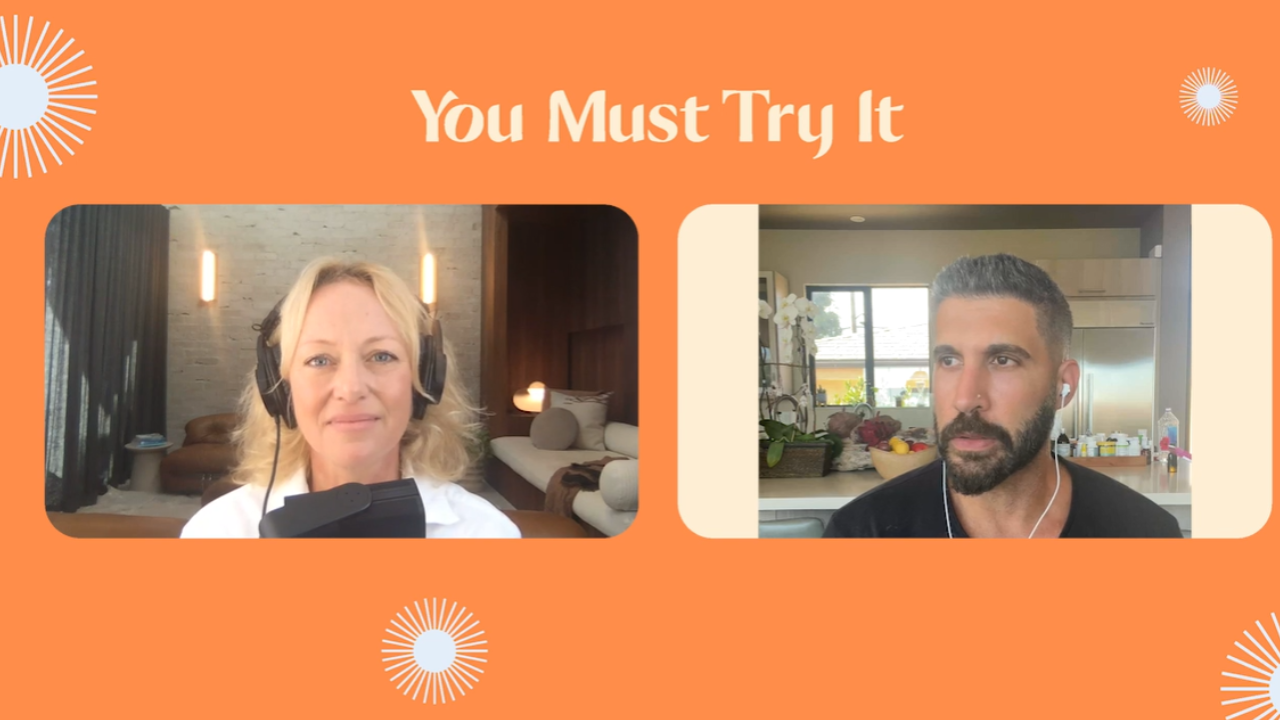 lpbqosAZQss
The Cymbiotika Story
Shelley chats to Chervin Jafarieh the founder of Cymbiotika to learn about the story behind the brand.
See what others are saying