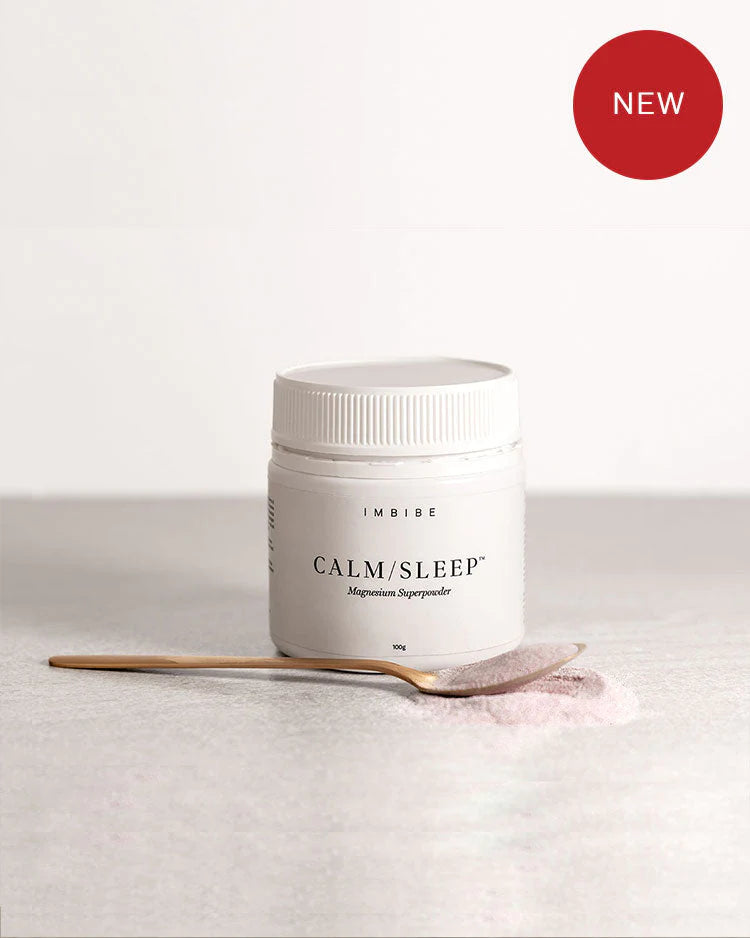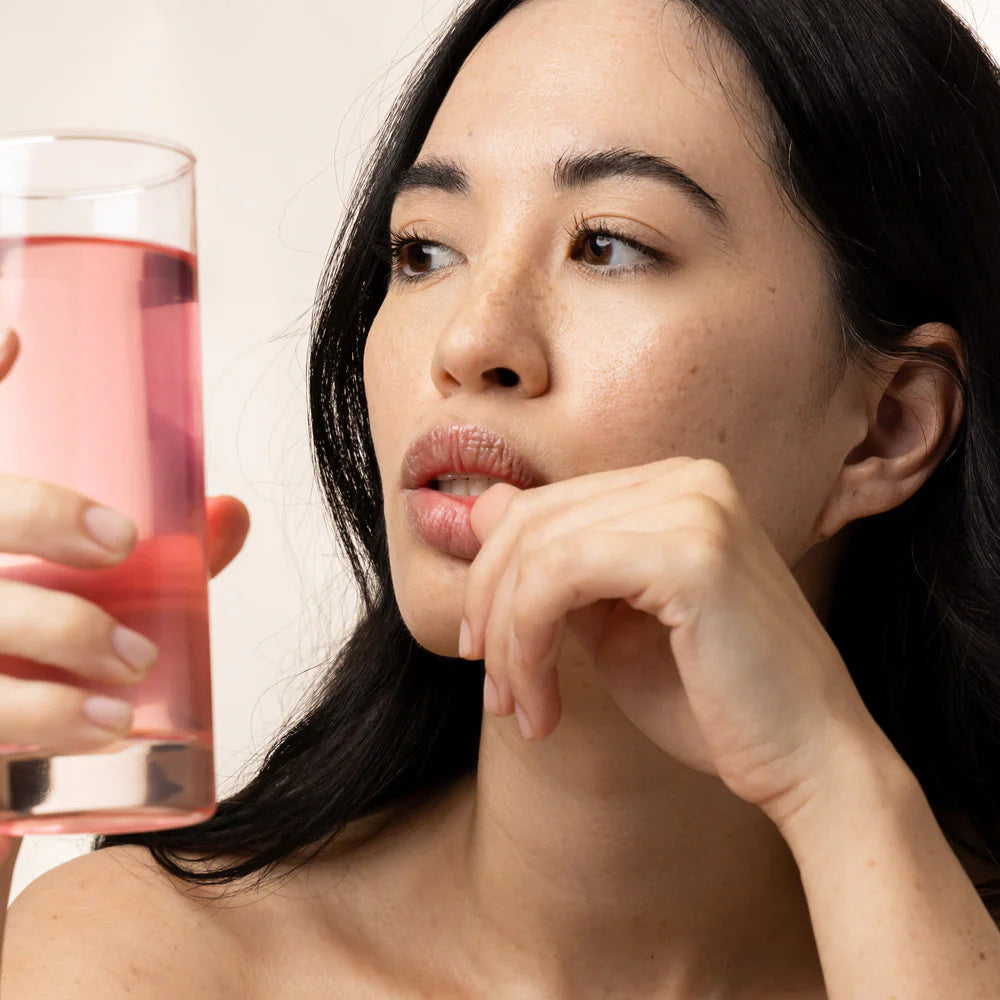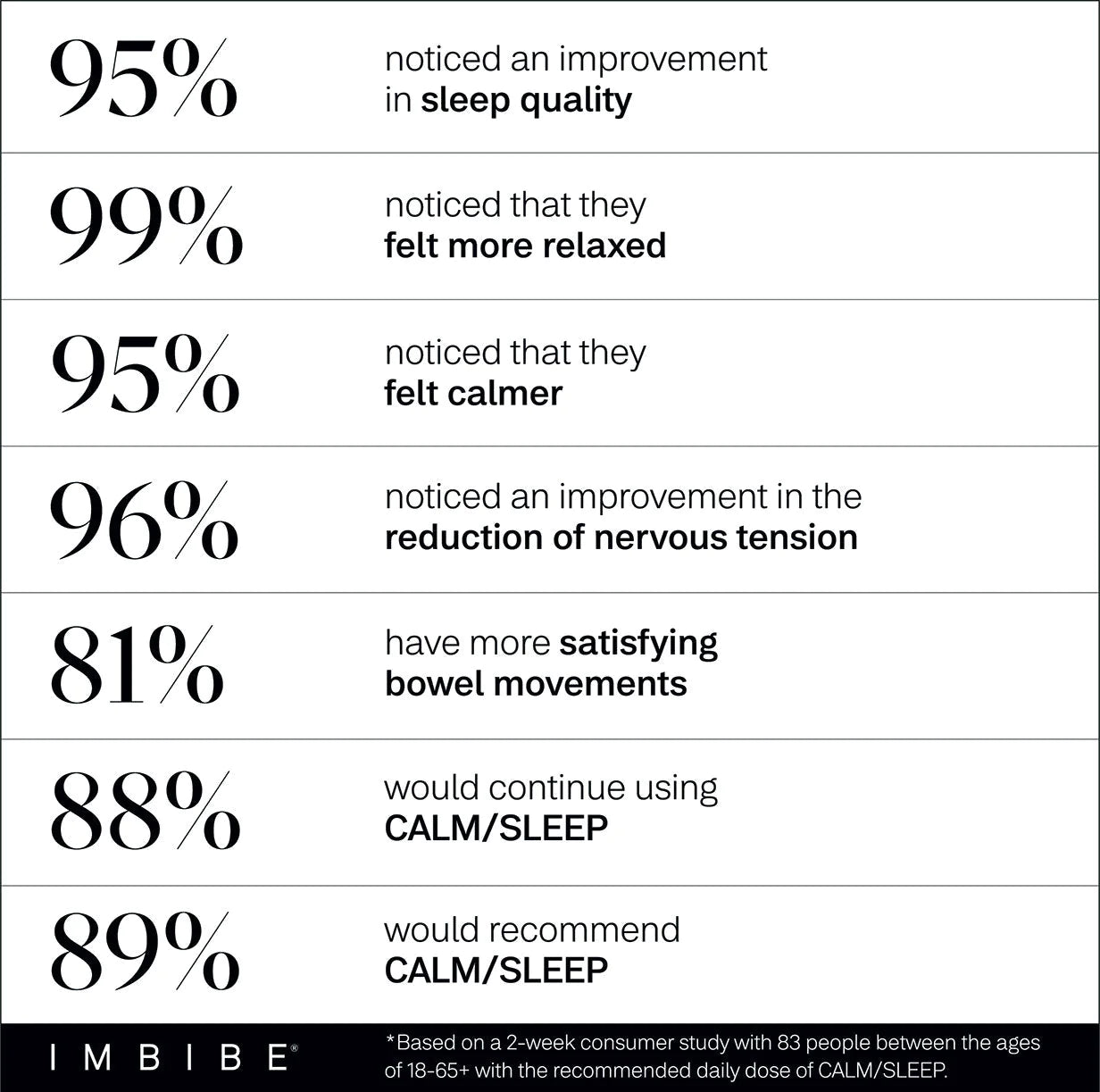 Calm/Sleep
Calm/Sleep powers cellular health with 100% of your RDI of Magnesium and tackles nervous energy and stress at the source with the world's first blend of minerals, amino acids, adaptogens and botanicals in one Super Intelligent, sip-to-chill raspberry lemonade powder.
100g - Use approx 3g per day in 250ml of water - One Container to last 30 days
Sip on 3g (about 2/3 teaspoon) of Calm/Sleep in 250ml water to promote calm and relaxation and to reduce tension—non-stimulating, non-drowsy, melatonin and caffeine free.

Drink before sleep or anytime you need to relax.
Elemental magnesium blend (Magnesium citrate, Magnesium glycinate), Natural flavour (Raspberry Lemonade), Beetroot extract, Citric Acid, L-Theanine, Natural sweetener (Monk fruit extract), Passionflower extract (5:1), Ashwagandha root extract (10:1)

Contains 320mg Total Elemental Magnesium per serve from two Magnesium sources: Magnesium Citrate and Magnesium Gylcinate.
Contains 50mg Passionflower Extract (5:1) per serve
Contains 40mg Ashwaganda Extract (10:1) per serve

Magnesium (Mg) Citrate + glycinate: A critical cofactor in more than 300 physiological functions that regulate optimal health, including sleep, nervous system health, protein synthesis, muscle function, and mood.

Ashwagandha Root Withania Somnifera: An ancient adaptogen named for its powerful ability to manage physiological stress responses, mood (anxiety, depression), insomnia, memory and whole body balance.

Beetroot Extract Beta Vulgaris L.: Therapeutic benefits reduce oxidative stress, anxiety, inflammation, and metabolic dysfunction through antioxidant and amino acid profiles, acting on cellular health.

L-Theanine: The sleep amino acid derived from green tea, with measured benefits on emotional health, mood, sleep, cognition, stress management, and feelings of anxiety.

Passionflower Extract Passiflora Incarnata: Known for its calming properties and therapeutic influence over symptoms of anxiety and insomnia.
Australia
Free shipping within Australia on orders over $99
Standard Shipping: $10
Express shipping: $15
International Orders
We deliver to USA, Canada, New Zealand, Europe, UK and most countries throughout the world using carrier calculated rates at the checkout.
If you are unable to order in your location, please contact us for a quote.
For more details visit our shipping page.
Elemental magnesium (Mg): Magnesium citrate and glycinate work synergistically to recalibrate sleep, stress, anxiety, mood, muscle tension, and digestion, impacting hundreds of physiological functions.
- Lynsey
Why You Must Try It
See what others are saying