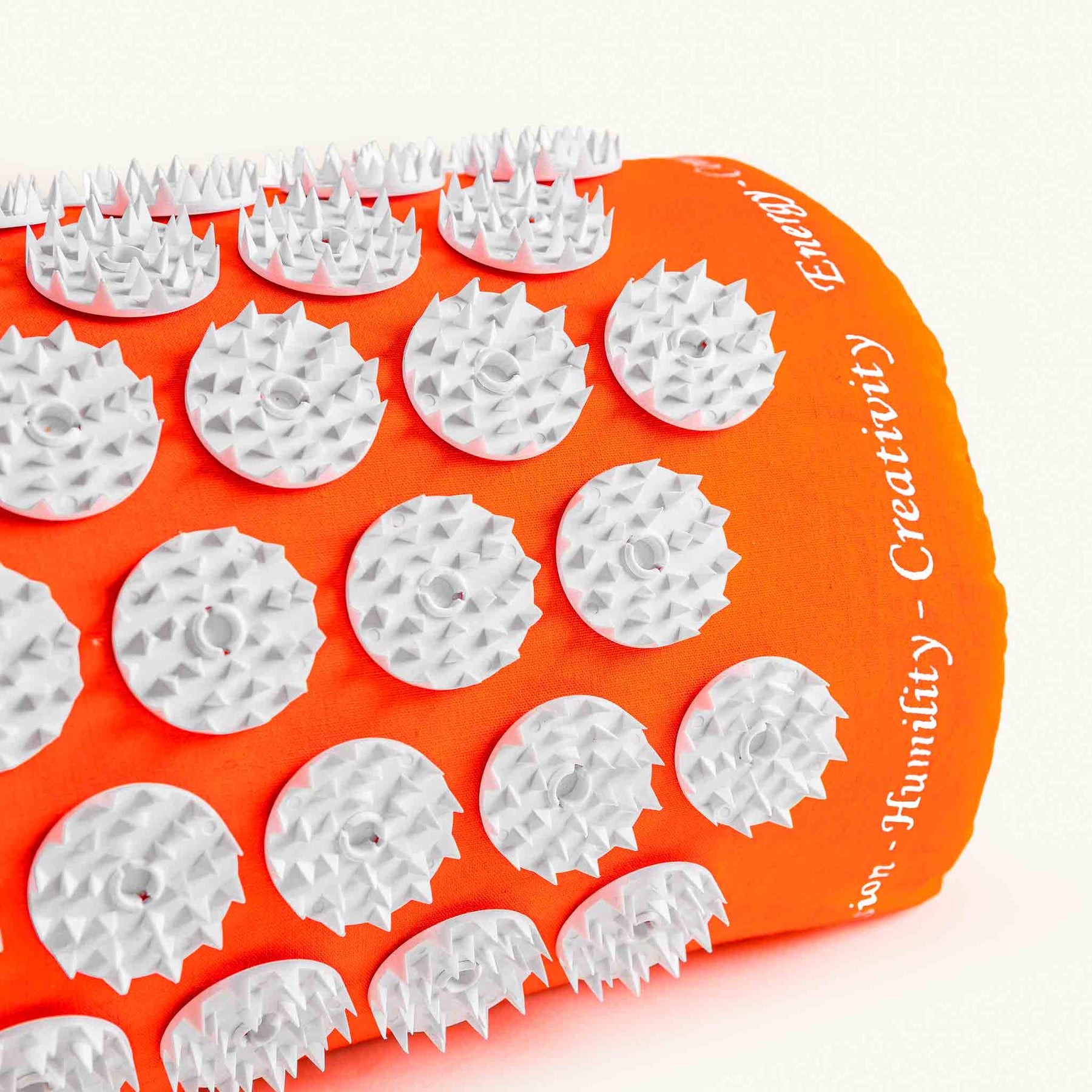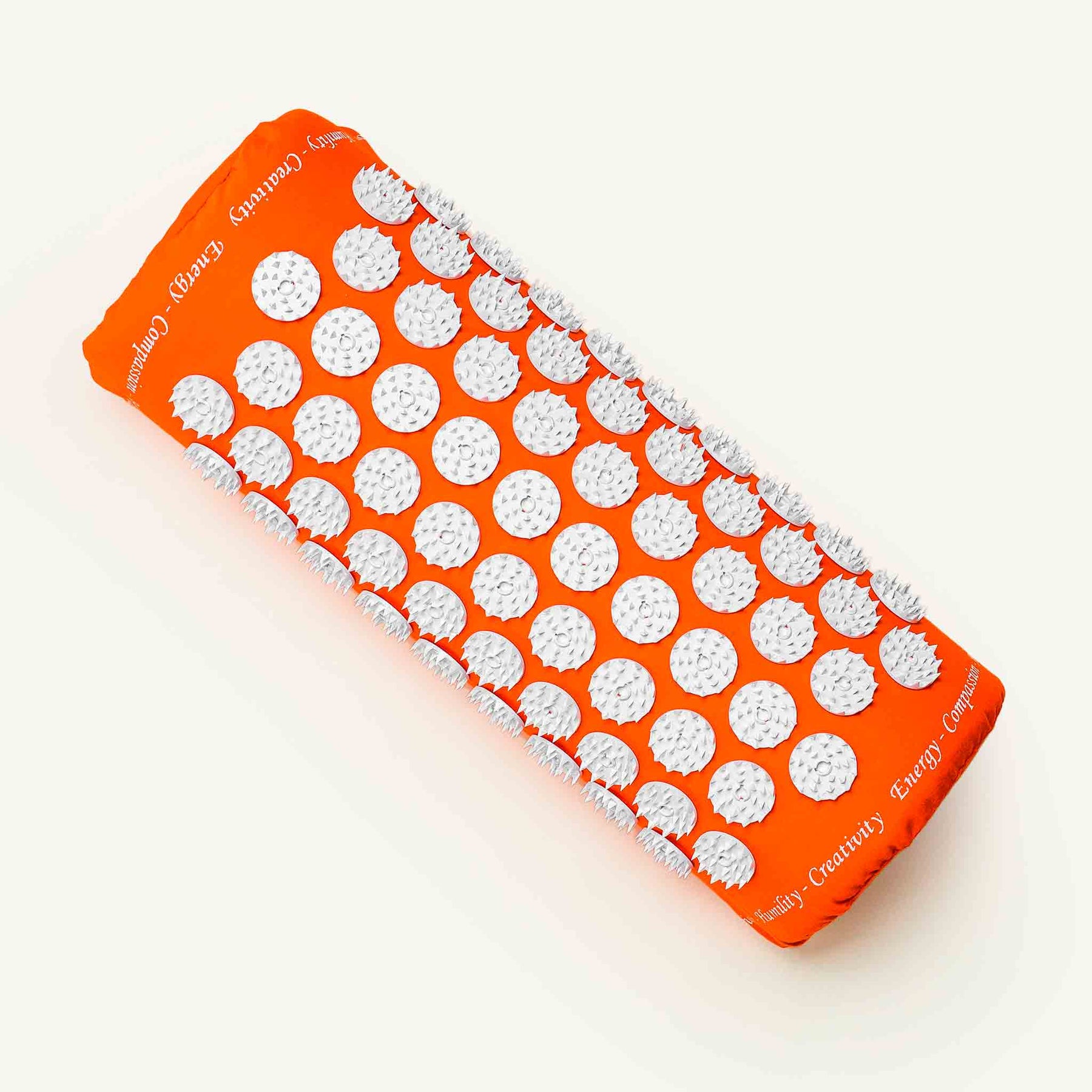 Shakti Acupressure Original Pillow - Orange
This prickly pillow goes with your Shakti mat like wine goes with cheese – great on their own but AH-mazing together!

The Shakti Mats' best friend. Whether you want to take your Shakti game to the next level, or simply dip your toes in the world of acupressure—the Pillow has you covered.

Designed with a half-moon curve to fit perfectly under your neck, lower back, feet or legs. Expect incredible tension relief and relaxation for your niggly problem areas.

Want to ease your way into the world of acupressure? Or maybe you're ready to take your Shakti game to the next level? The Pillow is sure to satisfy!

You can expect:

Tension relief and relaxation for all your niggly problem areas

Unlock decompression and deep relaxation

Assist circulation to wash away tension

Reset a restless mind

Experience deeper sleep

An ongoing sense of wellbeing
The most common way to use the Pillow is with your Shakti Mat, in bed, before sleep. Place the Pillow at the top of your Shakti Mat, against your normal bed pillow and experience the benefits of Shakti, times two!

Or grab your Shakti Pillow while you lounge, watch TV, or work. 15 minutes is all you need to put the acupressure to work on your tension-heavy areas.

You can expect all the same signature Shakti feelings as you get with the Mat: ouch! tingles, warmth… then reward.

The Pillow is incredible for melting away tension in the area that carries it the most—the neck. If you're an experienced Shakti-er, the Pillow will be the cherry on top of your Shakti experience.
Crafted in India - the birthplace of acupressure. Organic cotton & dyes - planet and skin-friendly
Australia
Free shipping within Australia on orders over $99
Standard Shipping: $10
Express shipping: $15
International Orders
We deliver to USA, Canada, New Zealand, Europe, UK and most countries throughout the world using carrier calculated rates at the checkout.
If you are unable to order in your location, please contact us for a quote.
For more details visit our shipping page.
Too many of us have neck strain and postural issues due to excessive computer work and staring at screens. Tools like this can help us keep some ergonomic balance.
- Lynsey
Why You Must Try It
See what others are saying